Google drive is not all about several interfaces. It is more than you think. It's packed with more powerful productivity hidden features. It's right that those secret features are something non-apparent. Google's new features Docs, Sheets, Slides and Online Productivity tools are awesome element for students. But you don't need to be a student to use some other handy features. If you have a Google account, you've got all the doors open to utilize them.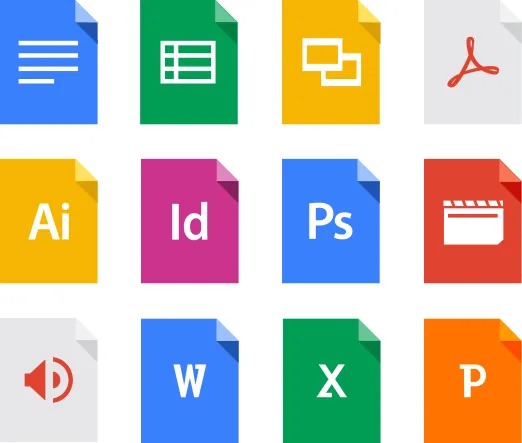 7 Google Drive Features That You Need To Use:
Google is one of the most popular and recognized online network systems. Its drive is also very handy for the users. So, let's uncover more features for your better experience.
1. You Can Drag and Drop Your Files:
You need to hit the red button, select File Upload and navigate to the folders of your Computer for uploading a file to Google Drive. Just drag the files you want to upload from Windows Explorer or MacOS finder into your Google Drive list. It's easier. Now drag and drop icon will appear. Uploading status will be shown in the progress bar.
2. Use Voice Typing:
Google is perfect for its voice recognition. Now, it is navigating those skills in Docs to work with voice typing. It supports 40 languages now. Just saying you can type in the DOCS. To use this feature follow the instructions.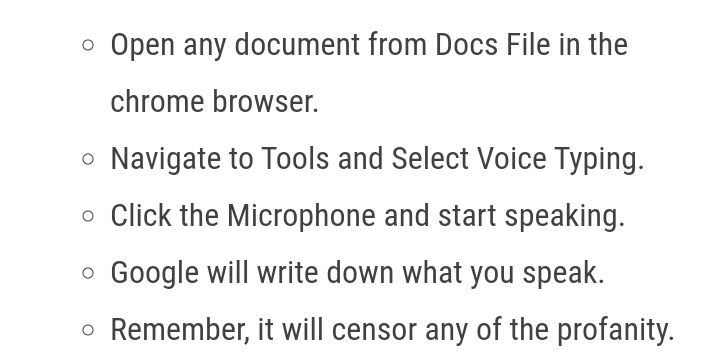 3. Search By Sender to Get Documents Easily:
Google's teamwork capabilities also let you work on shared documents. So, sometimes it can be hard to remember who sends you doc file last week, what spreadsheets you're working with whom. When you're in a hurry, it can be annoying to scroll down among thousands of documents in the Shared with me folder. At those hurried time, type the collaborator's name or email address to in the Drive's search bar and you will simply get it.
4. Templates:
Google's Productivity tools are getting handier. It is designed with easier way to create budgets, resume, slideshows and many more. You can individually go to the different sites for Docs, Slides and Sheets. There you will see several featured templates at the top. Click at the more button and you will see extra options, organized by type like Work or School.
5. Quick Creation Links:
Quick creation of bookmarks is one of a useful feature of Google drive. You should be aware of it for faster work experience. You will not even need to open Google drive for it. So, if you want to create a new word document, slideshow or spreadshow, you can create quick creation links for them just from your any browser window. 
Drag the one you want to your browser toolbar and that will be save as bookmark, now, whenever you need just click on the appropriate one and continue with your work.
To create quick link you can also save these links to your toolbar given below.
Document: https://docs.google.com/document/create
Spreadsheet: https://docs.google.com/spreadsheets/create
Presentation: https://docs.google.com/presentation/create
6. Convert PDFs and images into text:
You may are not aware of the advantage of converting non-text PDFs, images and other documents into editable text. To do it follow the instructions.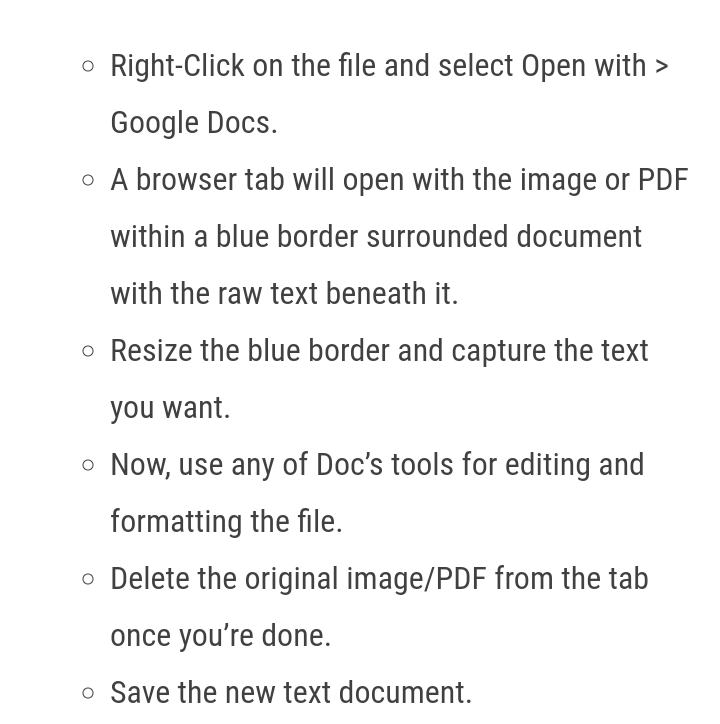 7. Translate:
You may need to collaborate with other languages that you don't know. In that time what to do? Don't worry! Google drive has an feature translate documents. Let's know how to do it.
You can Copy and Paste the file's text to Google Translate web tool.
But, it will be better if you upload the file into Google drive.
After uploading the file, just Right-Click on the file and select Open with > Google Docs.
Now, go to Tools menu.
Click Translate document and select the language you want to translate from the drop down list.
Now, Click the translate button and here you go.
I hope this article will let you work with these Google's drive features and share with us any of the handiest features that you love to work.
Source: https://www.xtremerain.com/google-drive-features-know/
Content created and supplied by: Wesley4658 (via Opera News )