Source: https://twitter.com/umalambane_zn/status/1359563927038947337?s=21
Drip making its customers to delete their customer complaints :
It is usual for factories to do faults , remember those sneakers are being produced by people and not robots. Everyone makes mistakes and people seem to forget about that.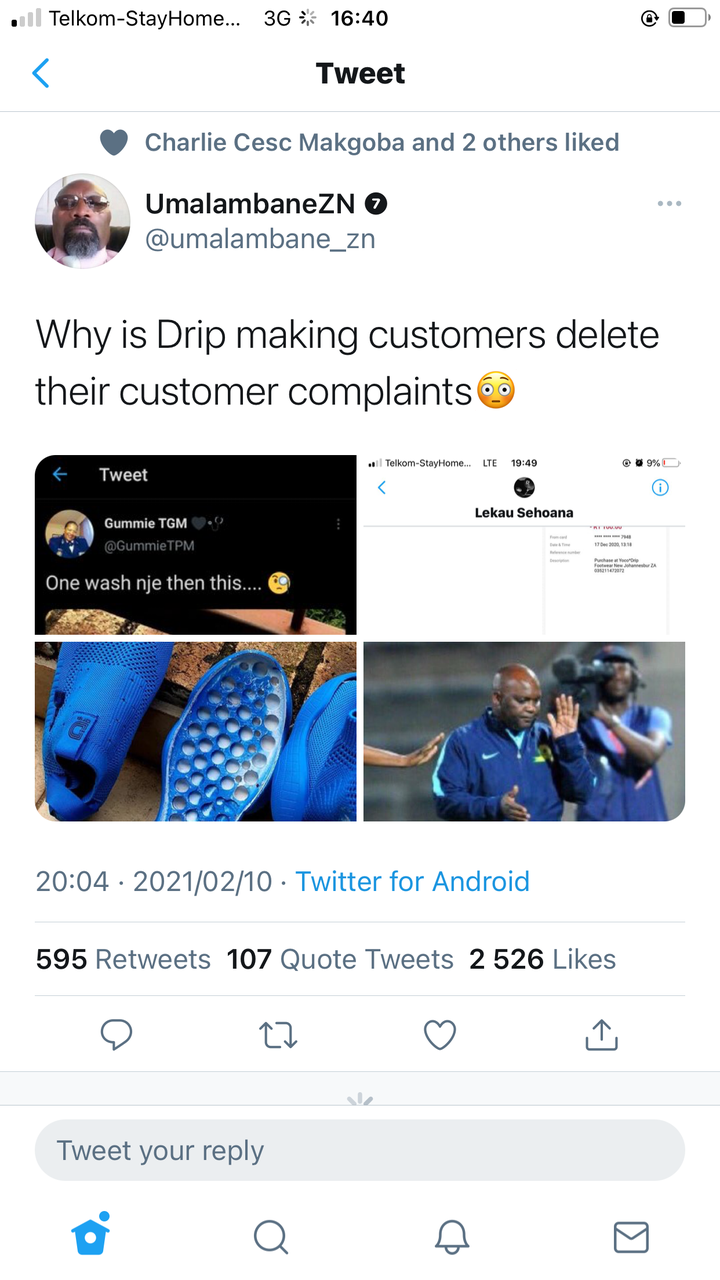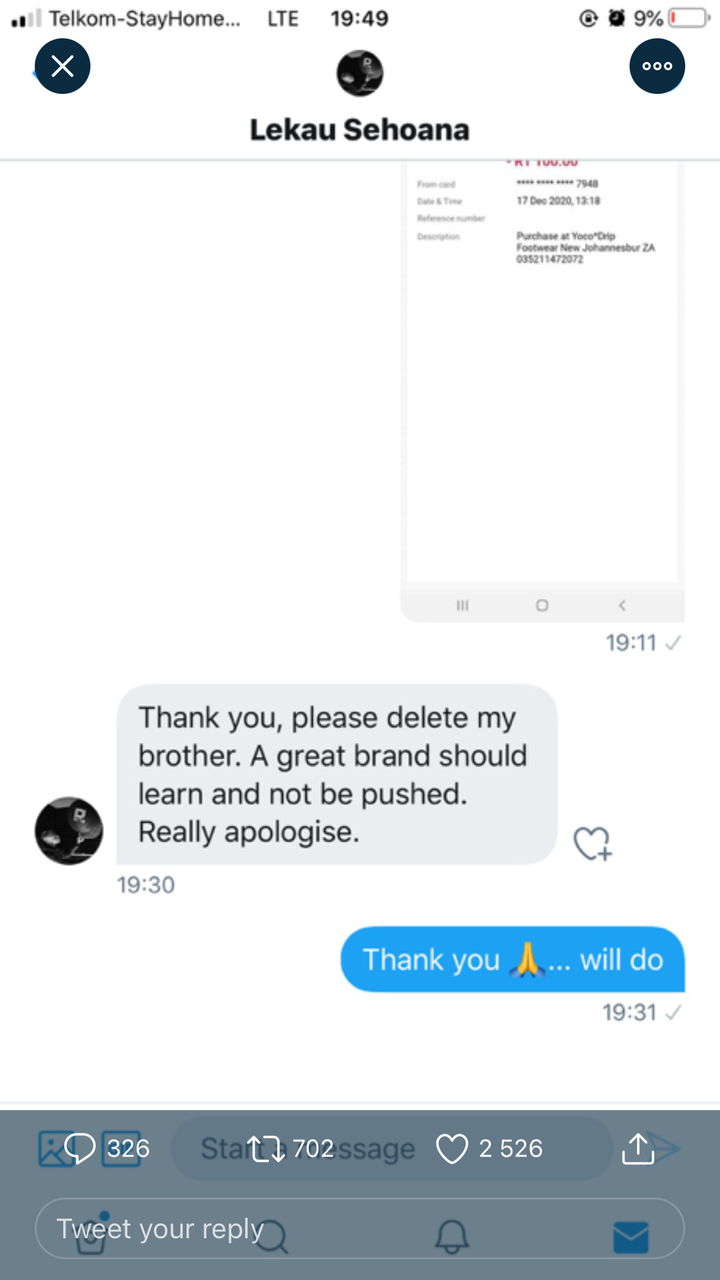 A certain customer bought DRIP Sneakers and after one wash the whole shoe just came out . He then went to Twitter to inbox Drip account, the owner then replied back by saying that he should be deleting the tweet as a great brand should be learning and be pushed .  I don't know how it then got out to the public but here it is now .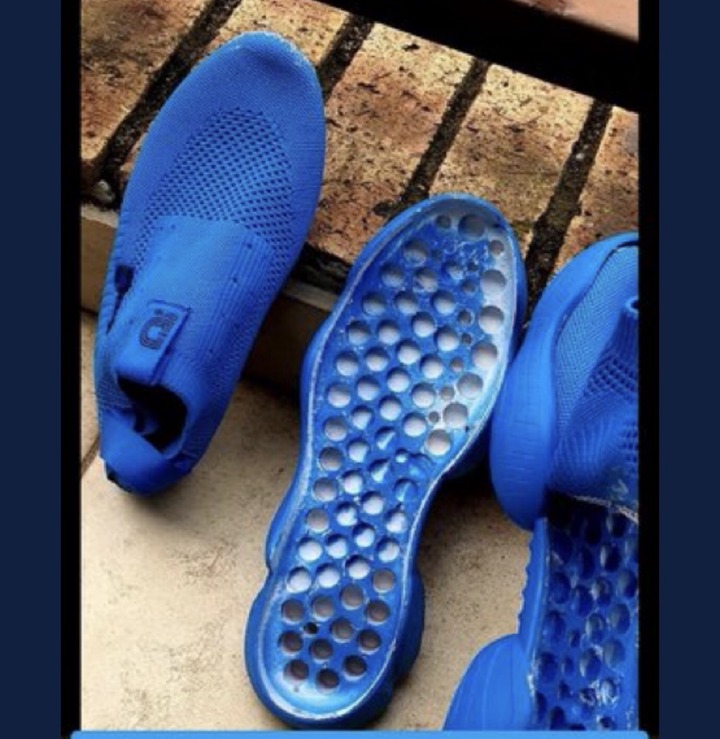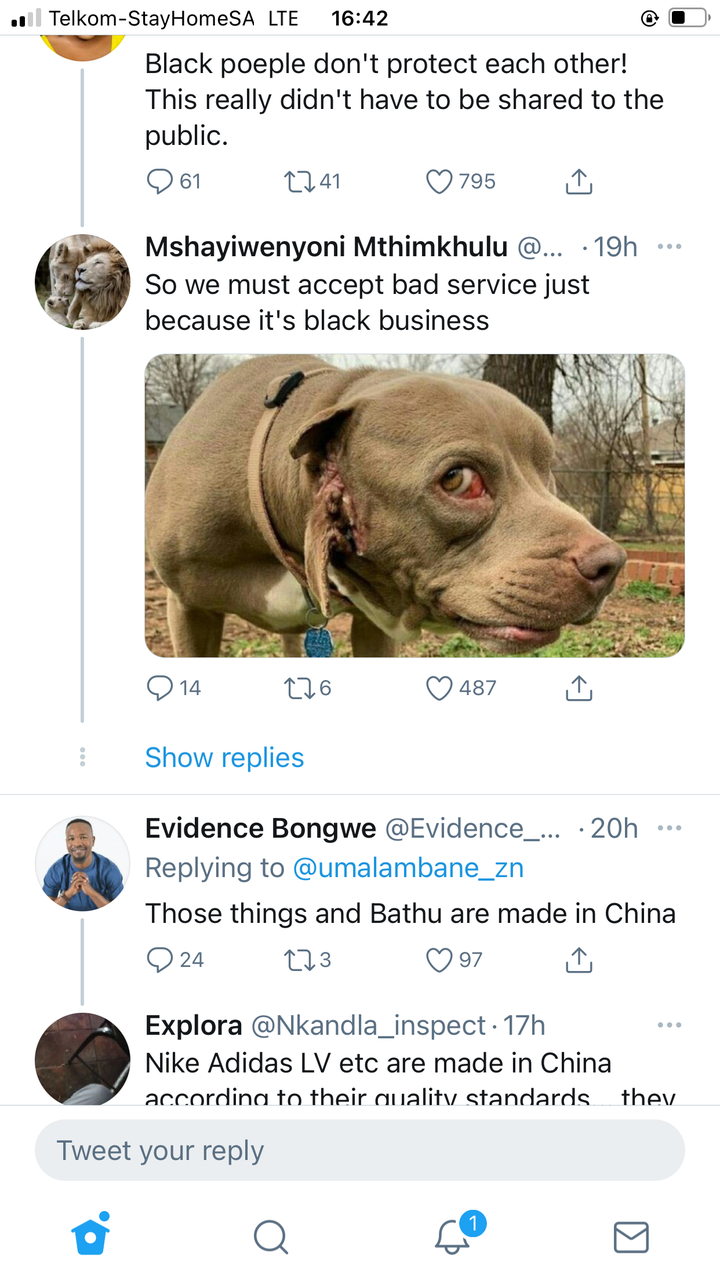 Apparently this is what happens every time the customers complain, they are asked to delete the messages or anything they are complaining about . Drip customers are now not at ease as they feel like drip is either doing it on purpose or their standard of producing quality sneakers have dropped.
Remember when you first start as a business person it's easy to live up to the expectations of the customers because the demand of the products is not much , but as you expand bit by not then it's a problem especially when you don't have enough resources or you just running after money and not the quantity of your designs.
Many customers are saying they trusted Drip with all their hearts but now this will make things difficult for them or to even trust them again . I believe they just need to up their game and start making quality sneakers that last longer as they have said it. Other than that Drip will close its doors sooner that we expected because of their poor services.
Content created and supplied by: Sherly166 (via Opera News )