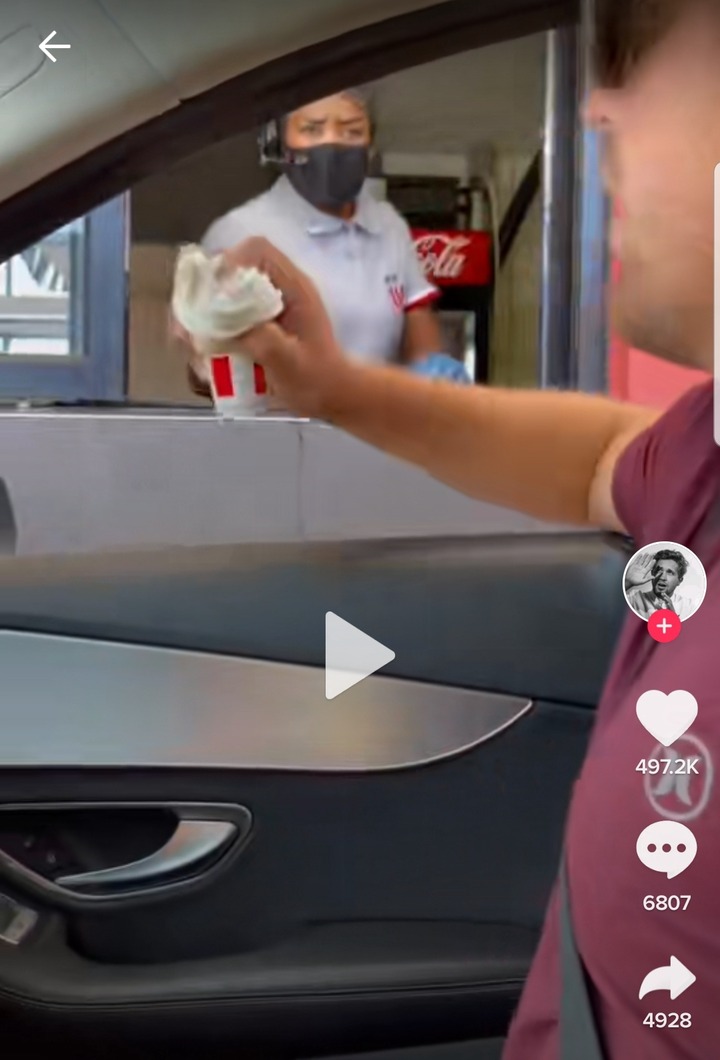 Video link: https://vm.tiktok.com/ZSJ1BgVJN/
There's this tiktok content creator who goes around doing all sort of hilarious stuff and people often laugh. He captures everything and posts on his page, So yesterday something different happened. He went to KFC to purchase an ice cream when he took the ice-cream in a wired way, instead of holding the bottom part(the corn) he held the top part and it became a mess.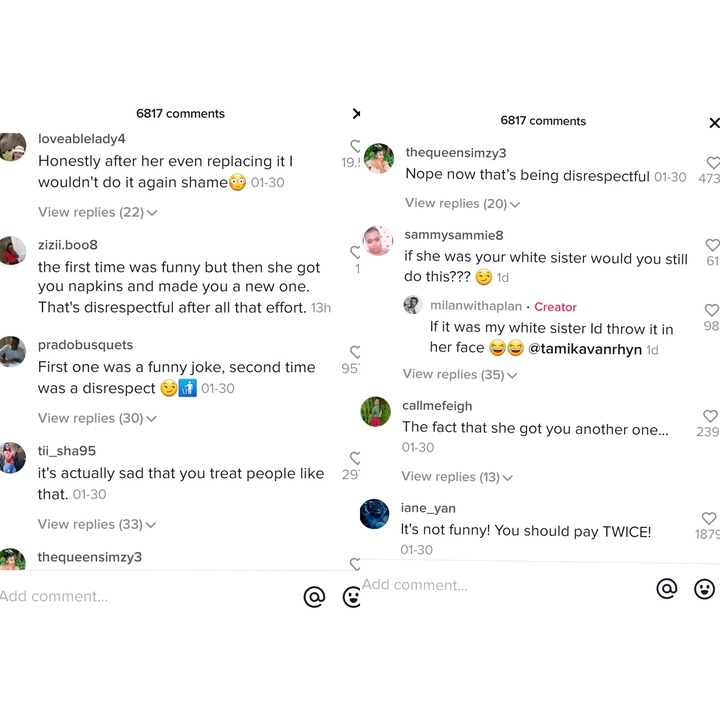 The lady serving him was like "Haibo" and went to get another ice cream for him, everyone expected a different reaction since this lady was sweet and she kept it professional but he grabbed the ice cream roughly this time using the top part and laughed. The lady seemed infuriated although she kept calm and said "haibo" once again.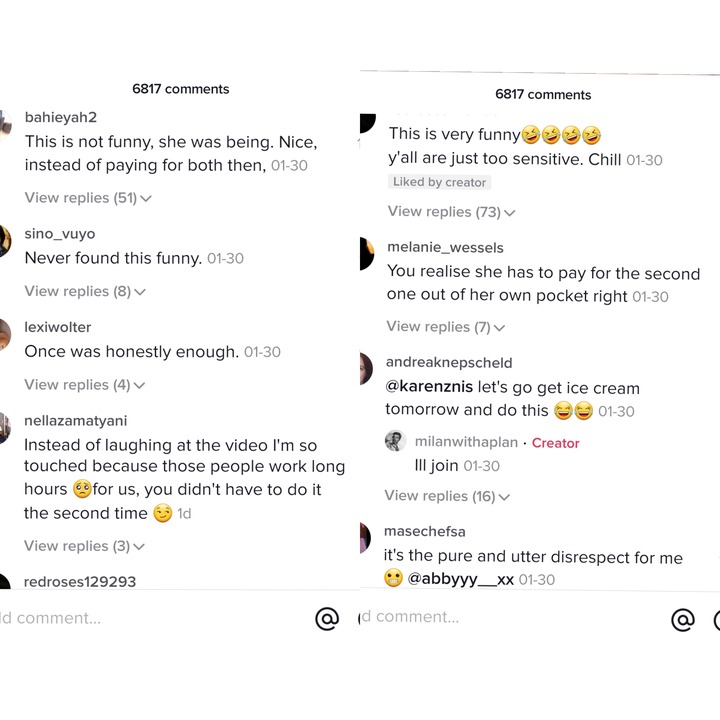 This caused a stir on tiktok whereas a lot of people did not find it hilarious at all, they found it very offensive. They said that the first time was a joke they get it but the second time, that was just crossing the boundaries especially after the way the lady reacted.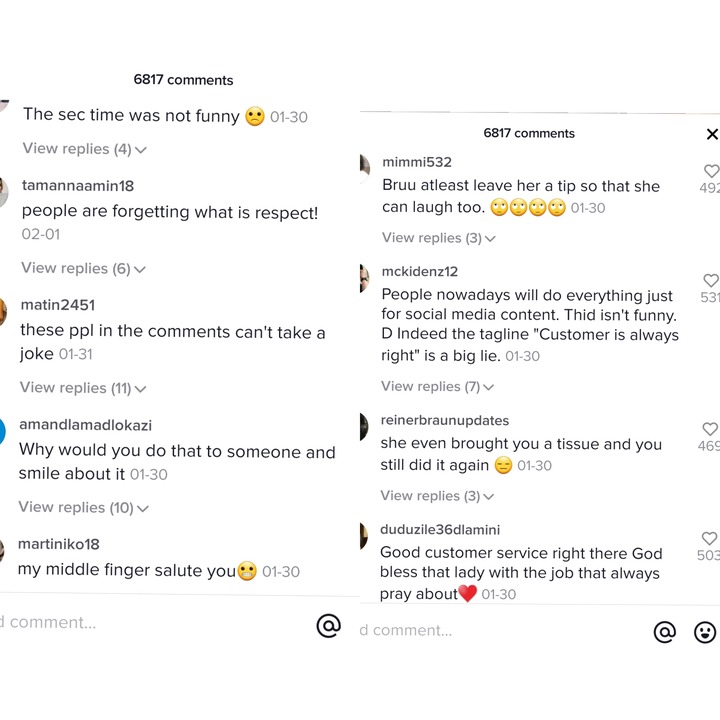 Some people said they found it funny and they would also do it. By the way the lady is not sweet she was just doing her job.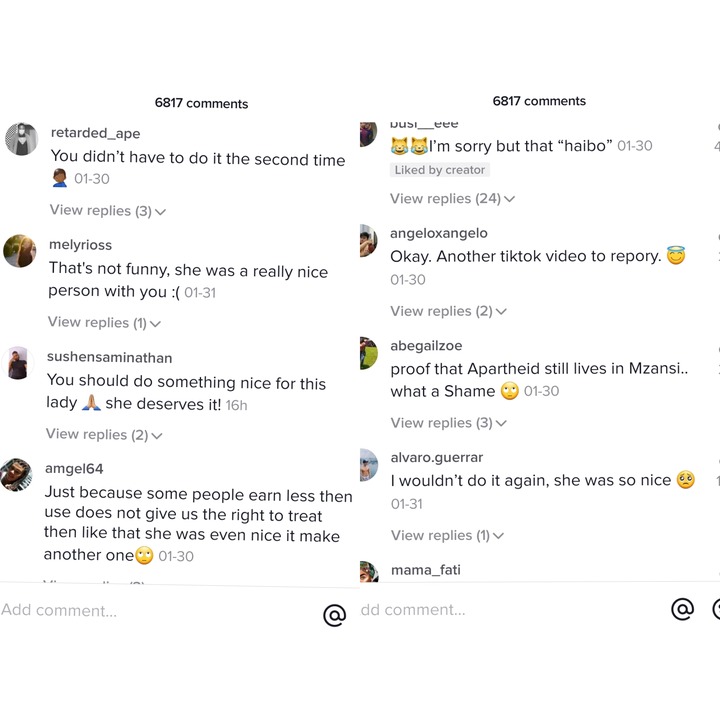 Source: Tiktok milanwithplan
Content created and supplied by: AndileAnele (via Opera News )