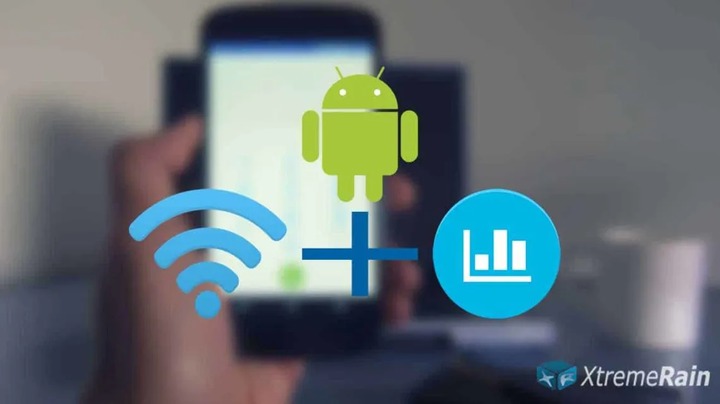 Better internet connection is the only thing you always want. Android users now can use both Wi-Fi and data connection simultaneously. You may think I am joking or laughing at me. Let me guide you through how you can use Wi-Fi & 3G/4G mobile data all together on your Android phone.
How to Use Wi-Fi & Data Connection at the Same Time in Android Phone:
Android holds open source nature. So, it has every possibility of functionalities and features a developer can create for apps. In the world of smartphone, an android phone is always the first choice for the extreme phone users.
When you want to access internet, you get two available options; either you can use Wi-Fi or turn on mobile data (3G/4G) connection. What if I say you can use your mobile data along with your Wi-Fi? You will get supreme faster download speed on your android device like you never can imagine.
Do you like to see HD videos without any buffering or want to download those heavy king sized Apps and Games? So, you need better connectivity with faster internet speed.
Today, I will discuss about two Android apps. These apps will let you experience better internet speed by combining Wi-Fi and mobile data.
1. Speedify (Root Not Required):
Speedify 4.0 is an app that let you connect your phone's Wi-Fi and data connection at the same time. It doesn't require an account.
This app has new Redundant mode. This mode let you send same data over multiple connections. So, you will never face any drop out if you're on a VoIP call. You need nothing to get started on expect downloading the app. If you're a curious user and want more of it then you can create an account.
Super Download Lite (Root Required):
Super Download Lite is another version of Super Download. Actually, Super Download is a paid version. But Super Download Lite is free and 50 MB of size. If you want to go for the paid version then you can go for it. But, I suggest you to first download the Super Download Lite to see if the app works perfectly or not.
Firstly, download Super Download Lite.
Then click on the three dot option at right upper side of the screen.
Navigate to "Settings".
Now, tick beside the Dual Networks.
Copy a video's link and paste it to Super Download lite. Then download with extreme internet speed.
I hope these two apps guidance will give experience faster internet including Wi-Fi and 3G/4G connection at the same time. Comment us below if you want to anything else regarding this topic.
Source: https://www.xtremerain.com/use-wifi-mobile-data-simultaneously/
Content created and supplied by: Wesley4658 (via Opera News )