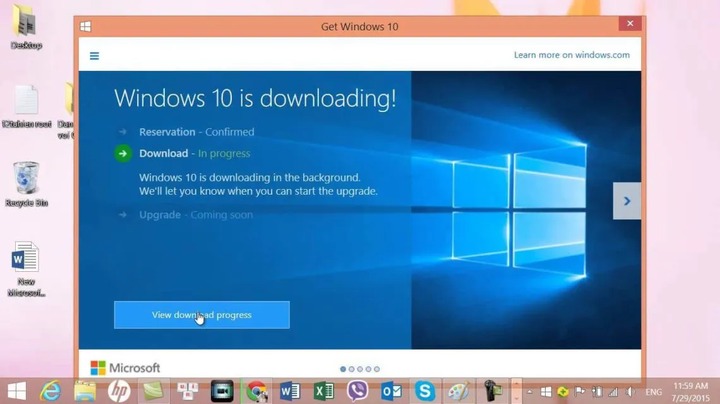 Windows 10 is the most recent version of Microsoft. This is an amazing OS but buggy. MS is doing a stupid thing. Windows 7 & 8.1 users are facing automatic windows 10 installation data downloading problem. This is the worst thing that people never expect from Microsoft. Peoples who purchase for limited monthly bandwidth, This is a major problem for them. Else, Other users may face slow internet speed issue while downloading the latest OS. 
But there are millions of users who are not likely to upgrade their PC to windows 10. Anyway, You can manually stop your windows 7 or 8 PC from downloading windows 10 automatically.
In my opinion, MS should stop this thing ASAP. If you plan to install this OS later, You can think twice before disabling auto download. Because, Your PC won't install it automatically. It will download the installation files so that you can install later.
How to Stop Windows 7 & 8 from Downloading Windows 10 Automatically:
You can do this thing by following two methods. One is very simple method. Another one is a bit complex. Now, I'll describe these one by one.
Easiest Method to Stop Downloading Windows 10 Installation Data Automatically:
This method requires a third party tool made by a developer. It will allow you to remove windows 10 upgrade icon from your taskbar as well as stop downloading installation files. Just follow the instructions below
Download the tool from here: https://ultimateoutsider.com/downloads/
Run it in your PC.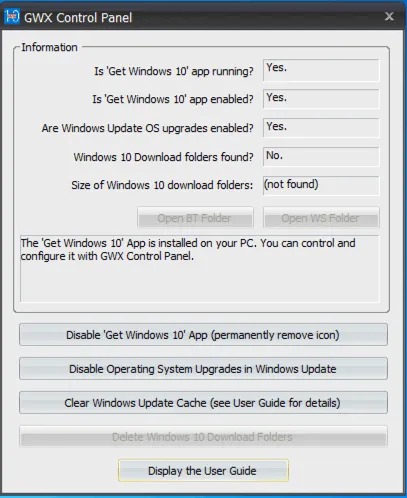 Click on Disable Operating System Upgrades in Windows Update.
Restart your PC.
Done.
Advanced Method to Prevent your PC from Windows 10 Download Automatically:
You have to block automatic download by following two steps.
Step 1: Download & Install Patch File
First of all download the patch file from official MS website and install it on your PC. These are the download link:
For Windows 7
 https://support.microsoft.com/en-us/kb/3065987
For Windows 8.1 – https://support.microsoft.com/en-us/kb/3065988
Step 2: Create Registry
Once you have installed the patch, You have to create a registry file. To do it 
Press Windows Logo Key + R from keyboard.
Type regedit and press Enter.
Now, Windows Registry Editor will be opened.
Go to following location HKEY_LOCAL_MACHINE > SOFTWARE > Policies > Microsoft > Windows > WindowsUpdate.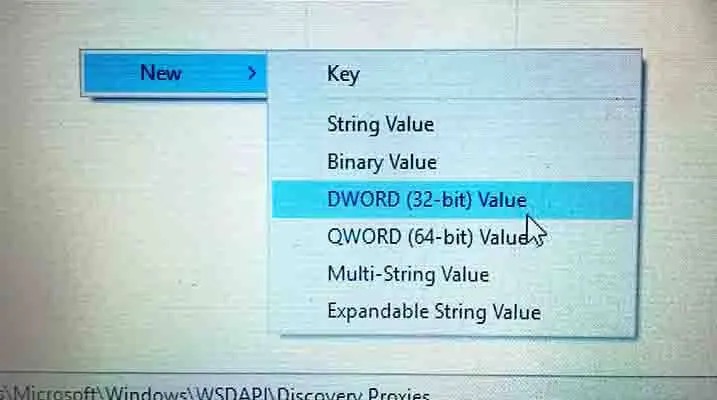 Now right click on blank space and create a 32-bit DWORD file.
Give its name as DisableOSUpgrade.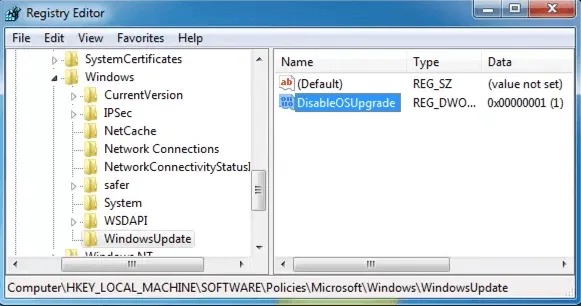 Double click on it and give the value 1 and OK.
From now, You your PC won't download windows 10 automatically.
Alternative Method to Block Downloading Windows 10 Upgrade Files Automatically:
Many users may feel unsecured to follow these two methods i mentioned above. They can do another thing which is very easy.
Simply Go to Windows Update from Control Panel.
Go to Change Settings.
Choose Check for updates but let me choose whether to download and install them from drop down menu.
Done.
What if You Decide to Upgrade to Windows 10 in the Future:
If you stop automatic download by following any of first two methods, You have to delete the registry to enable this feature again.
source: howtogeek
Content created and supplied by: Wesley4658 (via Opera News )