It was on this day I lost all respect and trust for these betting games.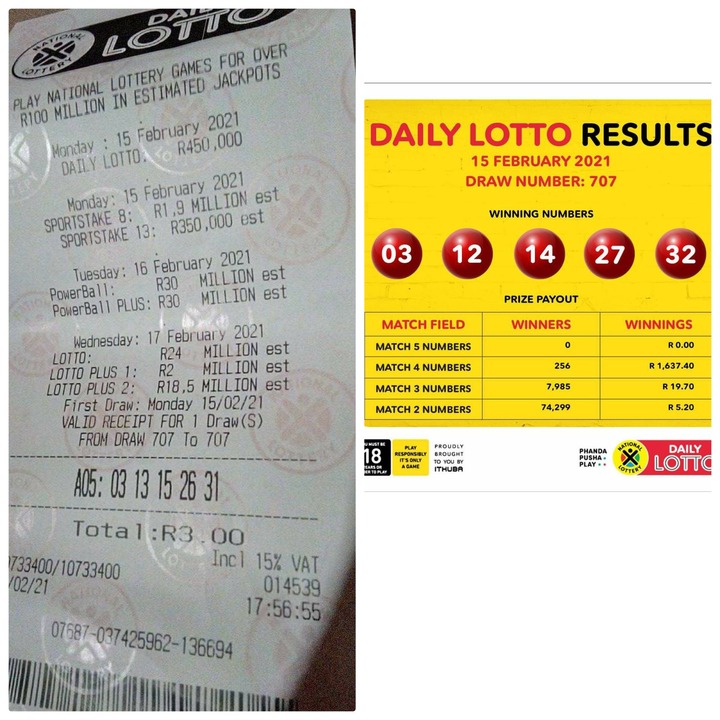 Many people were surprised to see this, a gentleman decided to try his luck and played the lottery game. What surprises people is that this person played only one row/line whereas many people prefers to to play maybe 4-6 rows just to increase their chances of winning.
You could say that this gentleman knew exactly what he was doing there just by looking at his numbers and the numbers that came out. It's like the Ithuba company first looked at her numbers and then decided to go against him. This is how some people become addict on these things, they are always getting the closest numbers and that gives them hopes to try again thinking that maybe one day they can just hit it by surprise and wake up to the good news.
Som people end up spending their Groceries, Transport and rent money on gambling because of having hope that one day is one day. The lottery winners are never displayed because they are protecting them from the thieves that might go to their homes and attract them. People suspects that his ticket had won but there were some last minute changes on the numbers.
After sharing this photo on Twitter explain his feelings to the public people consoled him. Some even shared their own lottery stories.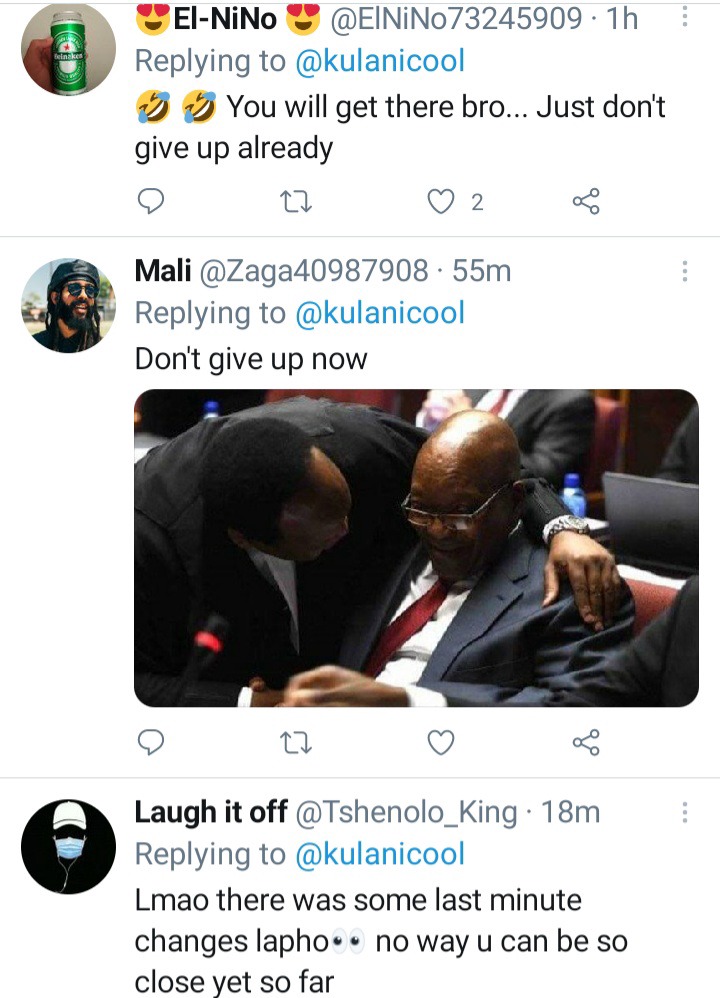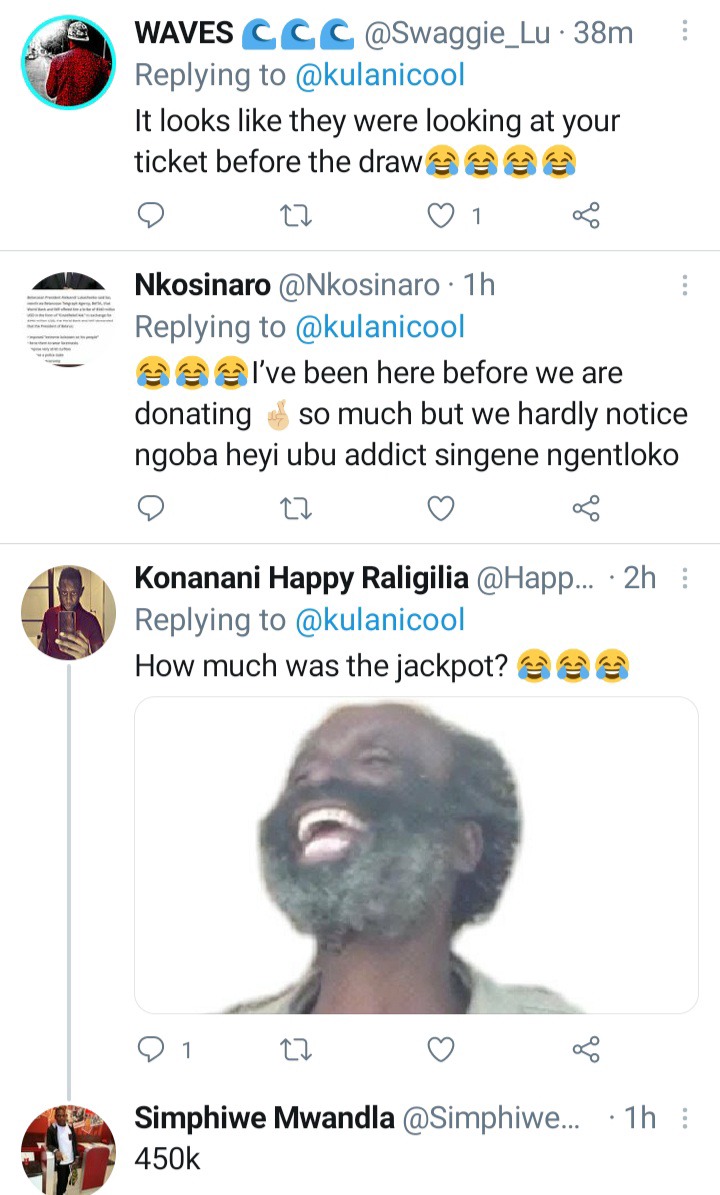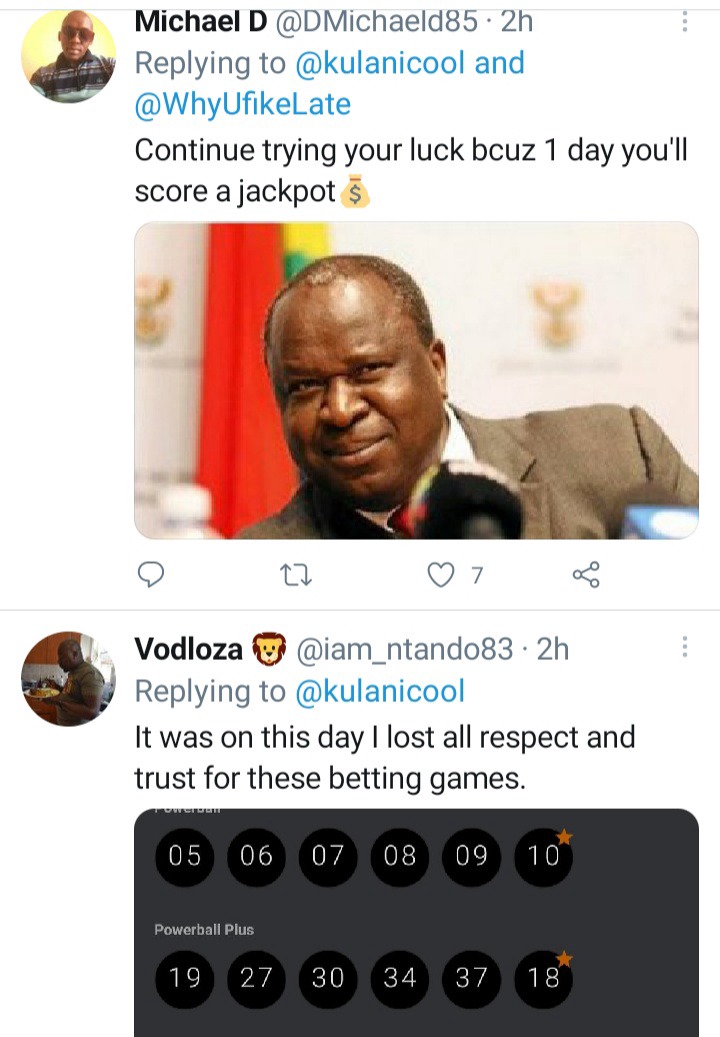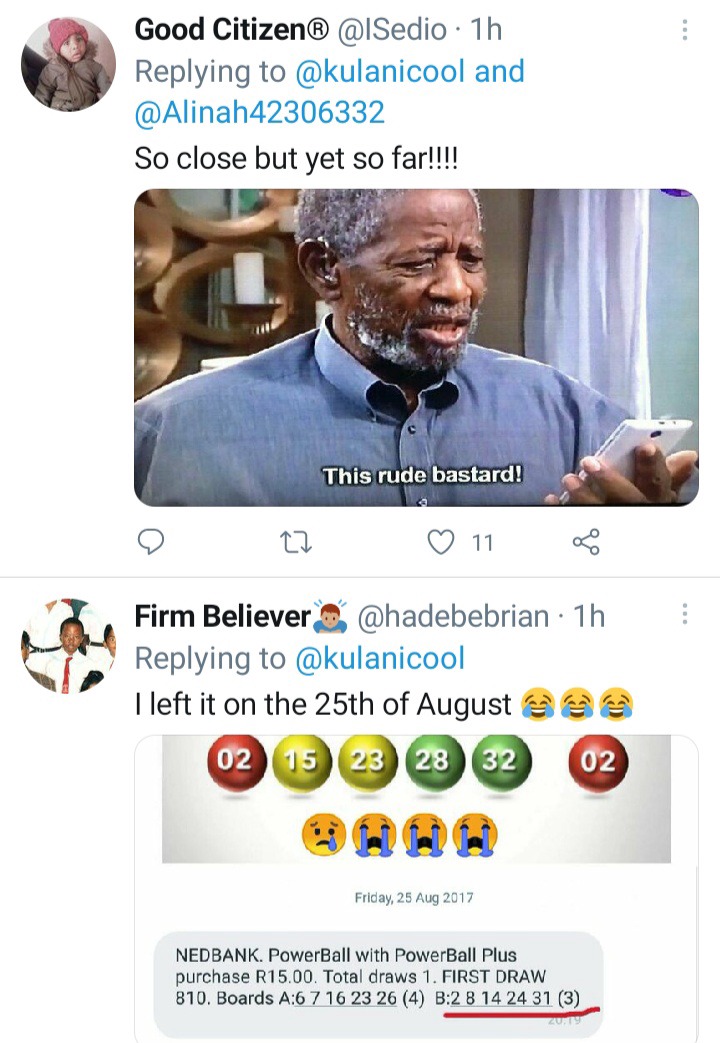 Content created and supplied by: @Morgirl (via Opera News )