The reconstruction and development project houses were established by the apartheid government to keep black people in the townships closer to the industries and factories, away from their families in rural areas. It was continued by president Nelson Mandela when he came to power in 1994. All that was needed from the applicant was an Identity document and proof that they are unemployed and unable to afford rent or living in informal settlements. The house's size was a four-room made with a ceiling of asbestos that causes lung cancer in the long run, and an outside toilet with a sewage system.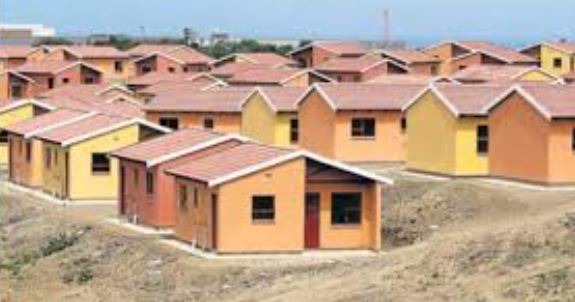 The four-room reconstruction and development projects of the eighties had a chimney stove that kept the house warm all winter. People are still in line to receive the houses that they had applied for in 1994, but there are people who applied for those houses later and got first in line. Some of the houses were constructed poorly in some areas of Katlehong township the walls fell and hit people that were on the inside, others were constructed on land with sinkholes and they went under when there were heavy rains.
Other houses were constructed perfectly, they have tile roofs and solar geysers, those are the ones next to Tembisa township at Esselen Park. The quality of the houses differs from area to area and who might have got the tender to construct the properties. Some owners have already sold the houses, but before you are able to sell the property it must pass ten years of it being in your name. Some of the people have made improvements on the houses and added a couple of back rooms and created revenue streams on rentals. More of them have electricity now more than ever, they have proper water and sanitation.
Applying for the house is still possible but the issue is that the chances for anyone to get the house is very slim, the best thing would be to save money and build a new one from scratch outside of the Gauteng province because properties in this province are overvalued. The stands in Mpumalanga are cheaper, and financing a house with a bank is more expensive than when you save money for it. Wealth is in-home renting forever is not ideal for a person with children. reference story via Herald.https://carletonvilleherald.com/7313/dangerous-hole-now-officially-a-sinkhole/
Content created and supplied by: KatlehoMohanoe1 (via Opera News )