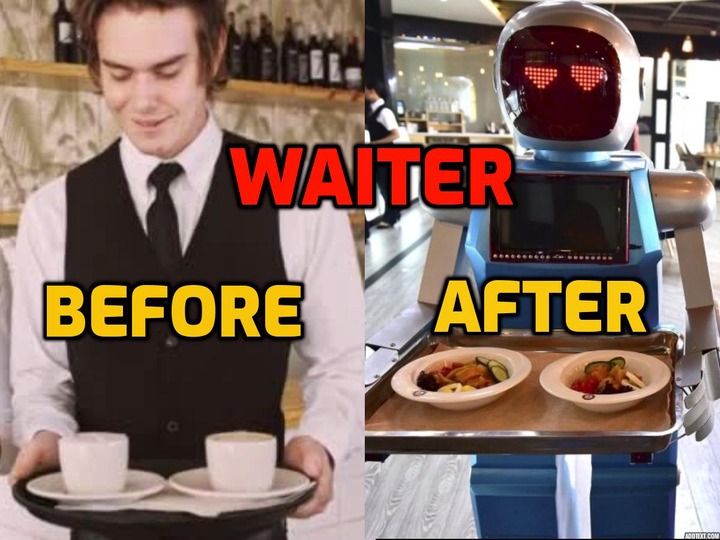 Robots have been replacing human jobs for years and according to this BBC article, they could replace 20 million people by 2030. The article is based on research done by Oxford University. In the same article, it says China has seen a rise of more than 267% robot use between the period of 2011 - 2016. And they say about 1,7 million jobs have been lost due to robots since the year 2000. That figure is too high.
1) Robot Waiters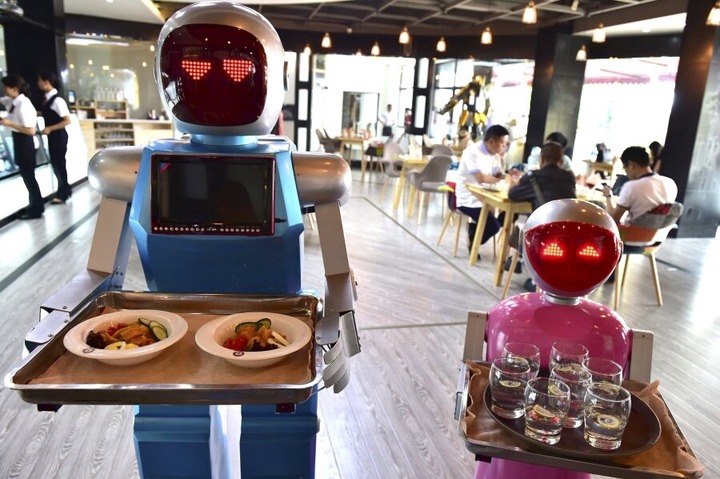 Robot waiters have been around for quite some time now and there are several restaurants that are using them. According to this article by The Verge, a Netherlands restaurant introduced red and white robots as waiters. These robots are able to welcome customers by greeting them, serving their food, and also pick their used up dishes from customers' dining tables. As impressive as this may sound, I am concerned about all the waiters who are at risk of losing their jobs from these robots.
2) Robot Factory Workers.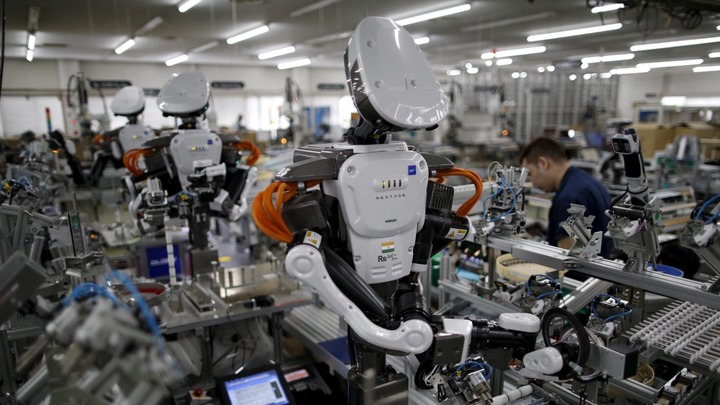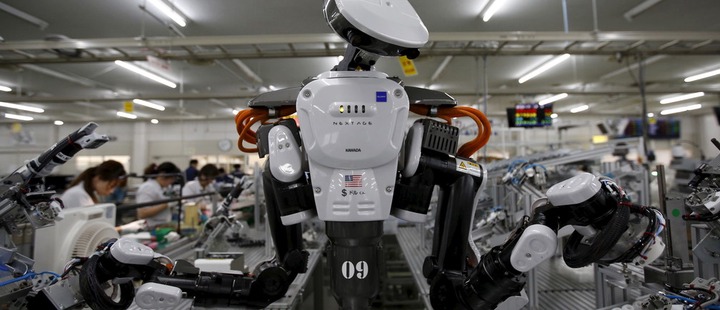 Robot Factory workers are not new, they've been around for a longer time, especially in the automobile industry. They are responsible for assembling car parts and other tasks. In other manufacturing factories, these robots are responsible for producing products.
3) Robot Cleaners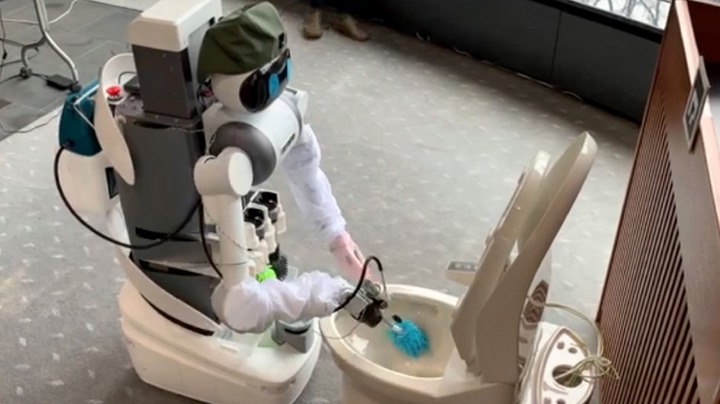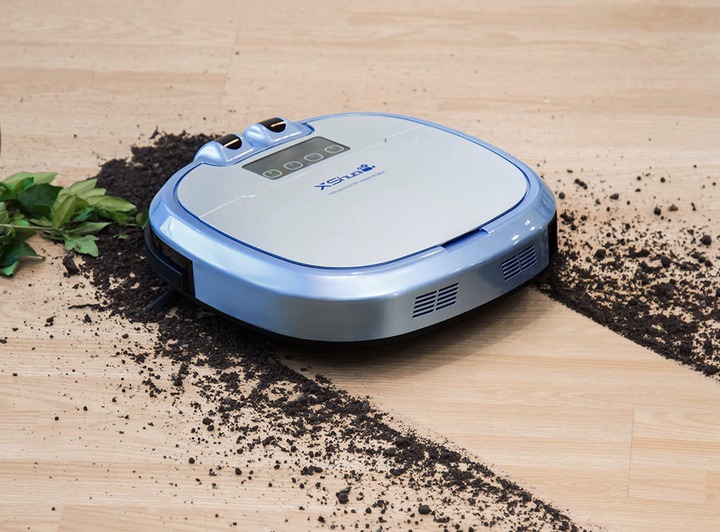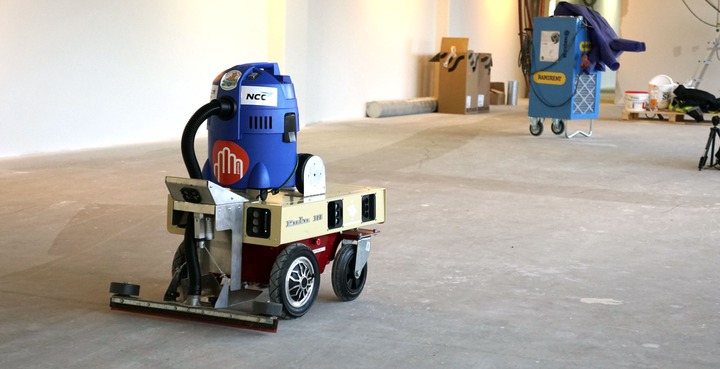 When I was researching about robot cleaners I came across lots of them and I was actually stunned at how the industry cleaning robotic industry is so huge and offers a variety of robots to choose from. As you can see from the above photos, they come in all shapes and sizes. Some are literally small as a serving plate, while others are big as humans. Their existence is a threat to millions of people who are working as cleaners. While we value and appreciate innovation and technology, it shouldn't be introduced to bring poverty and suffering to humanity, it should improve our quality of life.
4) Robot Hairstylists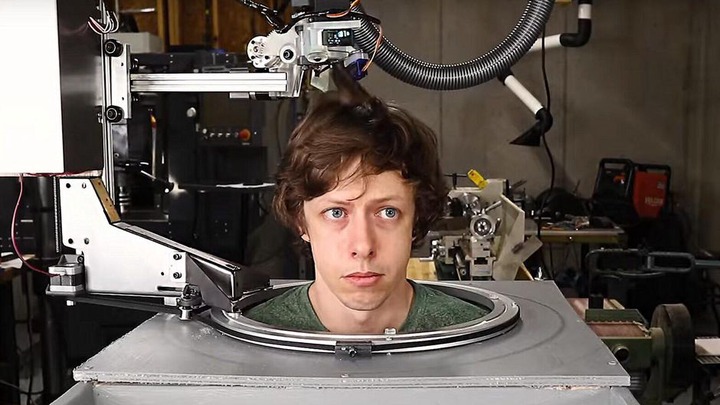 These robots are relatively new and they can cut hair, style it and even wash it. This is a huge blow to millions of people who are in the hair business, or perhaps a benefit to their customers?
5) Robot News Presenters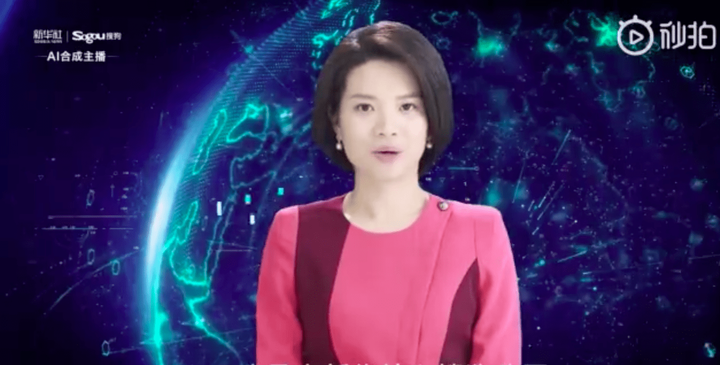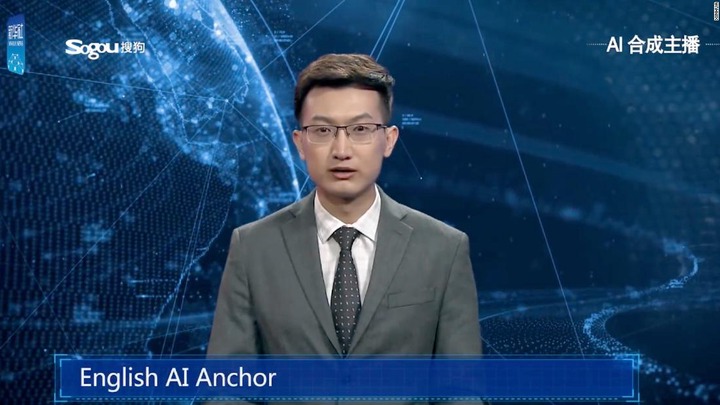 I have to say when I first saw these robots, I was blown away. This is cutting innovation. These robots can present news, and they look like humans. I am worried though, about the number of jobs they might take away but I don't see them replacing human news hosts anytime soon though. Robot news anchors or presenters use a technology called Artificial Intelligence or 'AI' in short. You can click on this link to watch a video of news achor robots presenting news.
Sources:
https://aec-business.com/testing-robotic-cleanup-on-a-construction-site/
https://edition.cnn.com/2018/11/09/media/china-xinhua-ai-anchor/index.html
https://qz.com/1233455/the-robots-really-are-taking-over-but-only-because-there-arent-enough-workers/
https://www.businessinsider.com/amazon-cleaning-robot-review-cleaned-roomba-mop-vacuum-robots-2019-7?IR=T
Content created and supplied by: MakNificent (via Opera News )