Load shedding is unfortunate a cross that all South Africans must bear, However it doesn't always have to come as a surprise, their load shedding schedule out their that tell us exactly how we will be affected in times of load shedding. However those schedule are really hard to read. Luckily one application developer has created a quite convenient application that reads the schedule for you and tells you exactly when you are going to be affected. Here how to download it and how to properly use it.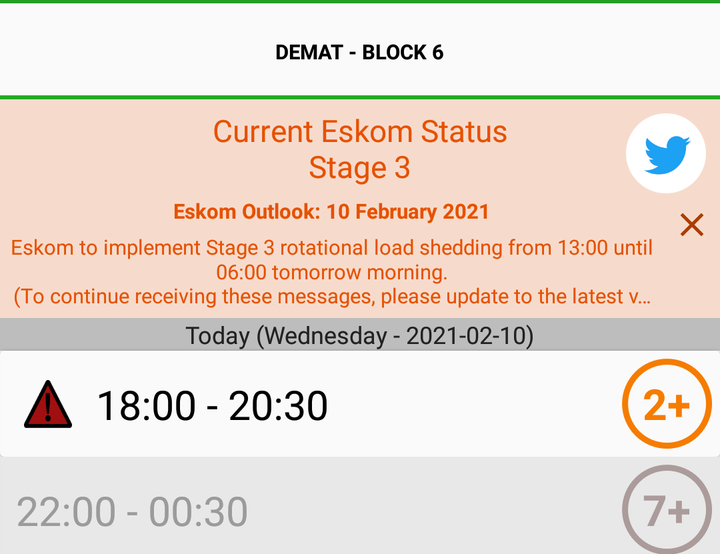 The application is on the Google play store, where their are many other useful applications. This one is called load shedding Notifier and has already been downloaded one million times, Here's a screenshot of it below.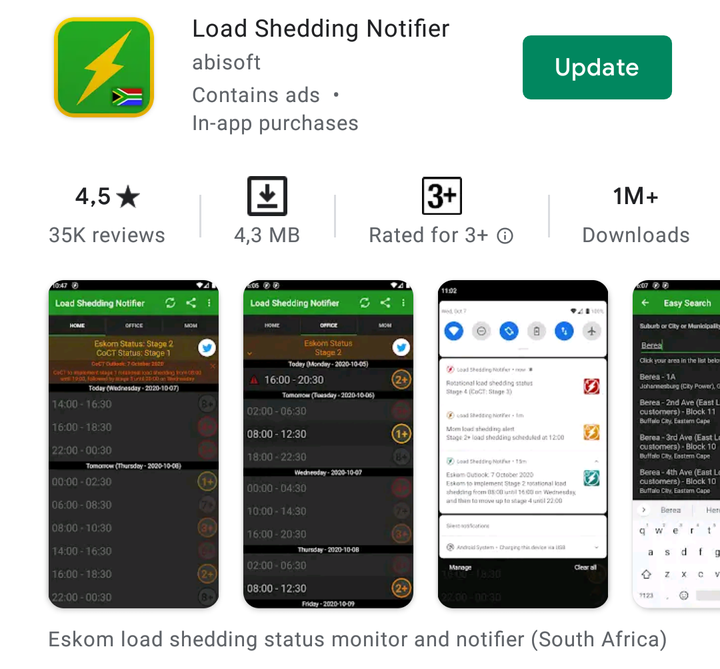 Download the application and once you opera it, it will ask you to put in you're location. Type in the official name of you're area and before you're done, it should airfoil everything for you. That's it, you will now get notifications of load shedding in you're area hours before they happen. Tell me what you think of loadshedding in the comments along with any questions you have and follow for more news as it happens.
Content created and supplied by: Nkosi_Hlophe (via Opera News )