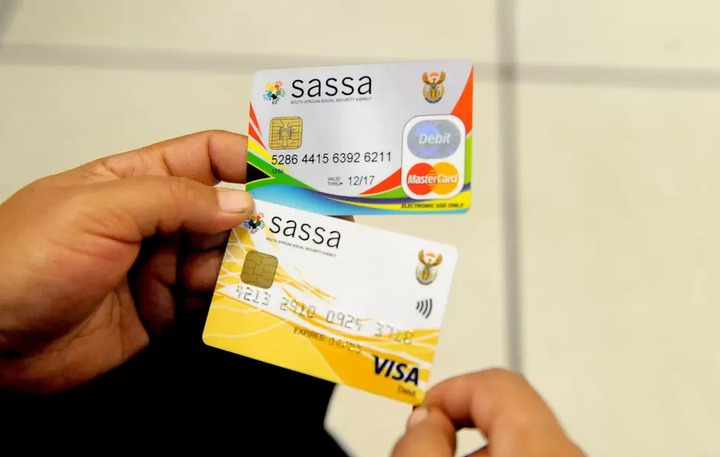 SASSA has made an announcement regarding their payments, beneficiaries are urged that it's not compulsory to remove all their money when they're getting the beneficiary are advised that they can use the money, during the month you can use a small portion of your money and then later during the month you can go and withdraw again, you can use the payment card like your personal bank account.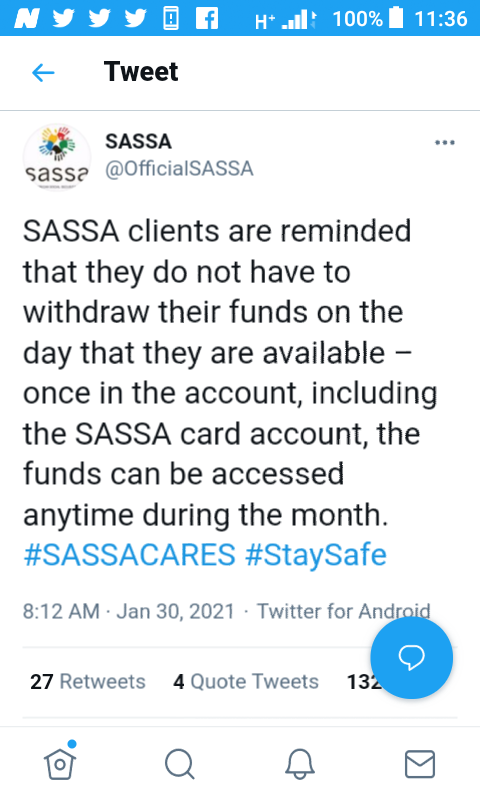 And some beneficiaries they feel like SASSA should into making advertisement through television, because if we are being honest majority of the pensioners they're not familiar with technology and also it is believed that most of the tellers are advising, pensioners to remove all all their as next month they won't be paid in full.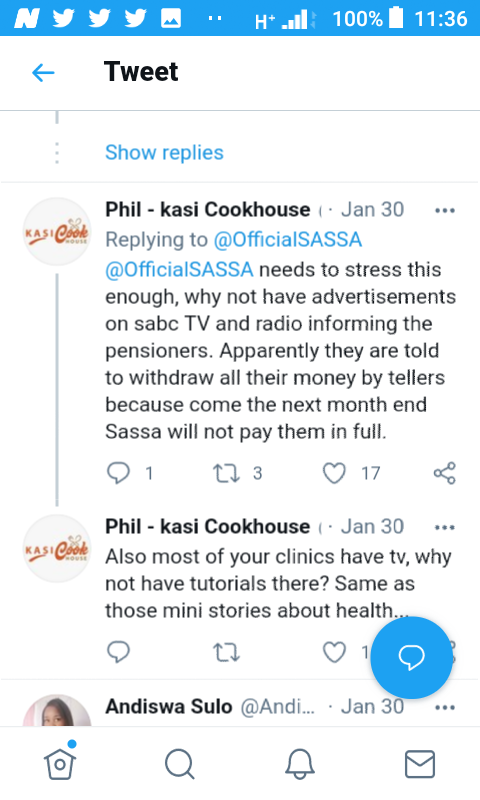 But regarding the matter someone did say that it's not like beneficiaries are rich, so it's impossible for them save some money for later during the month, because they have to pay for electricity, rent so they don't have that luxury so that is why they always take the money because before payday they already have ran out of money.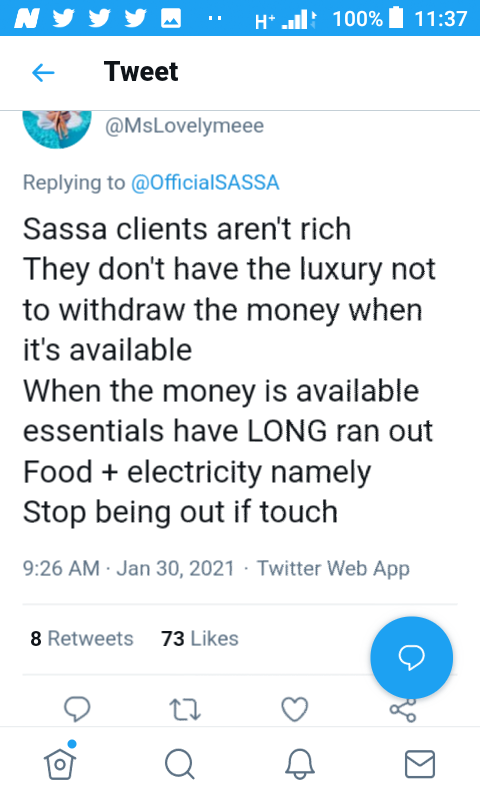 Sources:
SASSA
Screenshot Twitter
Content created and supplied by: Zintle_Speelman (via Opera News )