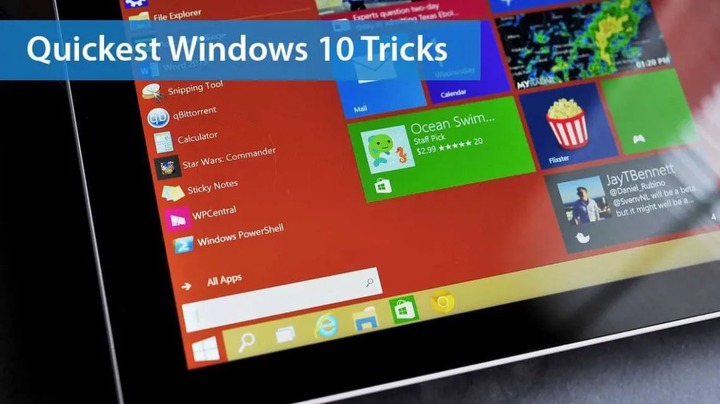 Everyone has started using windows 10. Now we need to know all about windows 10. We might think we know all about windows 10 tricks. But there are some easiest and quickest windows 10 tricks that we didn't know. Because, Many of windows 10 tricks haven't been publicized yet.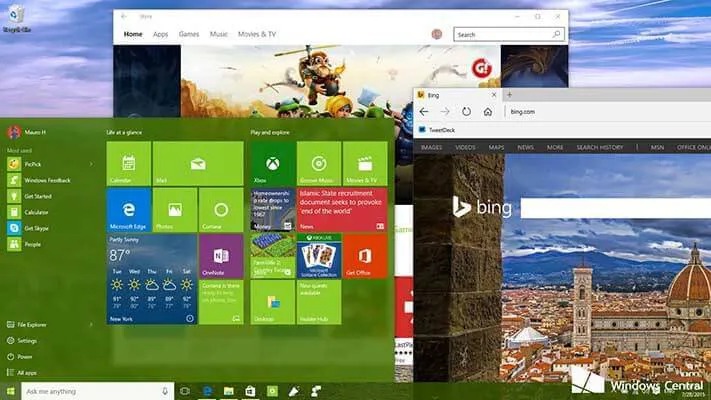 Here are some of the really awesome and quickest tricks that you might not have heard about:
1. Minimize all the windows without the active one
Firstly we have to grab the title bar of the window we wish to remain open and move it back and forth quickly (shake it). After a pair of shakes, all the others windows will minimize and the shaking one will remain open.
2. Open the properties menu
At the File Explorer, hold the Alt key and double-click a file, folder or program to open that thing's properties menu.
3. Background scrolling
You ever notice how when you hover your mouse cursor over a window and try to scroll, You can't. Because the window wasn't active. But in Window 10, you can scroll any window even one that's not active. It is one of the quickest windows 10 tricks. All you just have to do that Settings > Devices > Mouse & touchpad and toggle Scroll inactive windows when I hover over them to On and you'll be able to do just that. It is one of the quickest windows 10 tricks. Just take its advantages for better windows experience.
4. Some Useful New Keyboard Shortcuts
Windows 10 comes with tons of new features. So naturally there are also a bunch of new shortcuts to go with them. Most of the classics still work, but here are some of the new ones:
Win + Tab: View all virtual desktops at a glance.
Win + I: Open Windows 10 Settings.
Win + A: Open the action center.
Win +Ctrl + D: Create a new virtual desktop.
Win + Ctrl+ F4: Close the current virtual desktop.
Win + Ctrl + [Left/Right]: Switch between virtual desktops.
Win + G: Open the Game Bar, for taking screenshots/recording video game play.
Win + X: opens the Secret Start menu
5. Search all the Apps from Start menu
In a all apps section of Start menu, click on a number or letter above any alphabetical part to open a "speed dial" burst list. Click on a letter or number to burst to that part of the Start menu. This feature was on windows phone. Now this is in windows 10 PC. But many peoples don't know this quickest windows 10 trick.
6. Add the Recycle Bin to Start Menu
Have you ever tried to open the Recycle Bin from windows 10 Start menu? May be not. Here's the quickest trick that will let you find the Recycle Bin directly from your Windows Start menu
Right click the desktop icon and click Pin to Start. It will seem on the right side of your Start menu.
7. Access the Taskbar with Keyboard shortcuts
Since we've pinned programs on the Taskbar, we can easily open them with Keyboard shortcuts Win key + [Number key] (where the number key corresponds to the position of the program on the taskbar). To cycle by the programs on the taskbar (both pinned and open windows), Win key +T does the trick (tap "T" repeatedly to move through the programs). This windows 10 trick will help you a lot.
These are some quickest windows 10 tricks that will improve your windows 10 experience. If you know any better one, Don't forget to share with us.
image credit: Windows Central
Source: https://www.xtremerain.com/quickest-windows-10-tricks/
Content created and supplied by: Wesley4658 (via Opera News )