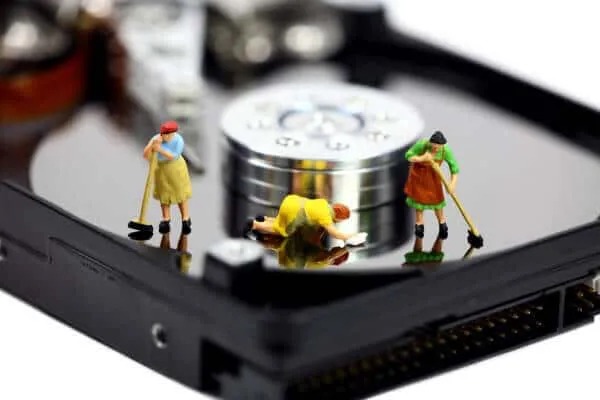 We love your Desktop or Laptop. Because, They help us in many ways. But sometimes, We may become unhappy. Because, Our PC may not perform fast though it has High RAM & CPU power. It may have several reasons. One of the major reasons is hard disk error. In primary stage, It can slow down your performance. But if you are too late to fix this problem, It can ruin your valuable data. So, We must know the solutions.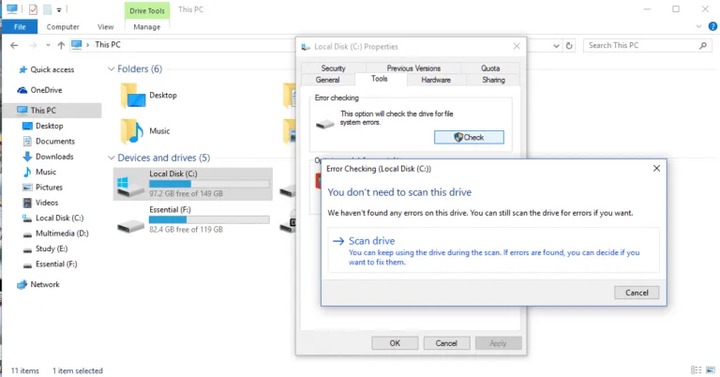 How to Find & Fix Hard Disk & SSD Errors:
Well. It is very simple process. You can do it very easily. These are 3 methods –
1. Use Disk Error Checking Tool:
Many of us don't know that windows already has a built-in disk error checking tool. It can help you a lot. It also let you fix the hard disk problems. You just need to follow these instructions –
Just open Computer / This PC / My Computer.
Now choose a drive and open its Properties. For example: I'll find and fix problems of Local Disk C. So, I'll right click on it and choose properties.
Now click on Tools.
From error checking section, Click on Check.
Then click on Scan drive.
It will take a few moments to complete the process. You will be asked for permission to fix the problem automatically, If it finds any errors on your hard disk.
2. Use Command Prompt:
It will also scan and fix your hard disk problem. Actually, it is the same as method 1. Only difference is you have to do the same thing in command prompt. Anyway, Here is how to do it –
First of all, You have to open Command Prompt as administrator. Windows 8 & 10 users can Press Windows Logo + X from keyboard and choose Command Prompt (admin). Windows 7 or earlier versions users can right click on command prompt and choose Run as administrator.
Now type the following command and press Enter.
chkdsk /f /r C:

You may be asked to restart your PC. Just type Y and hit Enter.
Now, Your PC will find and fix the local disk C errors. If you want to repair another local drive example: Local disk D, Just replace the C with D. Then the command will be like: chkdsk /f /r D:
3. Use System File Checker to Fix Hard Drive Problems:
Another solution is System File Checker. Mainly, It is used to repair corrupted system files. But it also helps to find and fix hard disk issues with your system files. So, You can do a try. Here are the things, You will have to do –
At first Open Command Prompt as admin.
Now type the following command and press Enter.
sfc /scannow
It will scan and fix problems automatically.
Hope, This article will help you to find and fix hard disk problem of your PC. If you know any other unique method, You can share with us 
Source: https://www.xtremerain.com/find-fix-hard-disk-problems/
Content created and supplied by: Wesley4658 (via Opera News )