Source - News24.com
I went to pay my fines at the Traffic Dept. in Jhb city centre yesterday. They do not allow the public to park inside and there is no parking outside. The reason that I wanted to go there was because I paid my fines previously via my internet banking BUT the fine still appears on the Aarto site.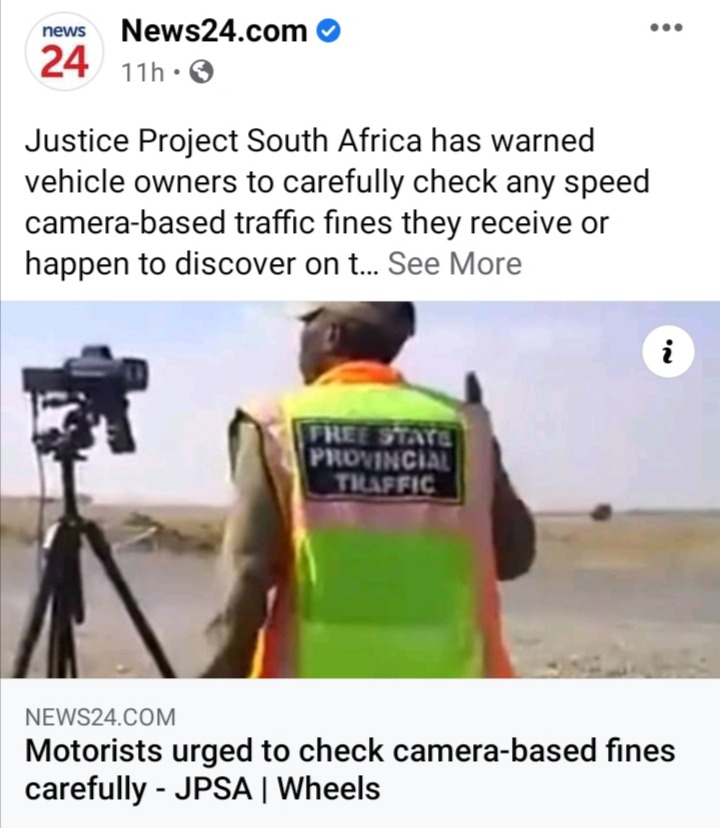 Not sure what to do anymore. I am sitting with a fine issued by them that I cant resolve it I get pushed from pillar to post. Jmpd issued me with an infringement notice for speeding in JHB I have never been to JHB in this car the fine is a capturing error not my registration number !!!! 😡
There is a company based in Cape Town called S A Fines. They contacted me regarding a speeding fine in Gauteng which I had paid direct to Mogale City and I had proof of payment. Kept getting this paid fine. Then got another fine for R 628 and phoned and the price was negotiated to R 500 which I paid. How stupid this fine had no photo of my car or reg. Sent this company an email stating that no further fines will be paid unless legit.
Was told I could not renew my car Licence until fines were cleared because the Mogale City fine was still on their system. When the computer here in Gauteng was checked I had no outstanding fines. These outsourced fine companies shld not have Govt contractsThat's true. They hide themselves where they were not supposed to be. I saw N12 close to carltonville, a camera placed before 100 km warning sign, check when coming to jhb from Potch side
Content created and supplied by: Ok_Daina (via Opera News )