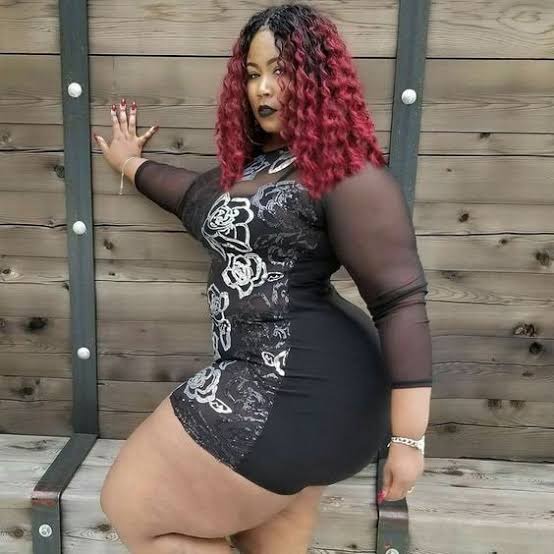 It is never a wrong thing for a person to have their own personal opinion about a certain thing, about marriage to be exact.
I mean as individuals we all think differently and we may never have the same thoughts, as we are created to be different in the first place any way.
Some of us want a white wedding, traditional or just a home affairs small thing. But for some people they would rather be indoors and play video games than to be married.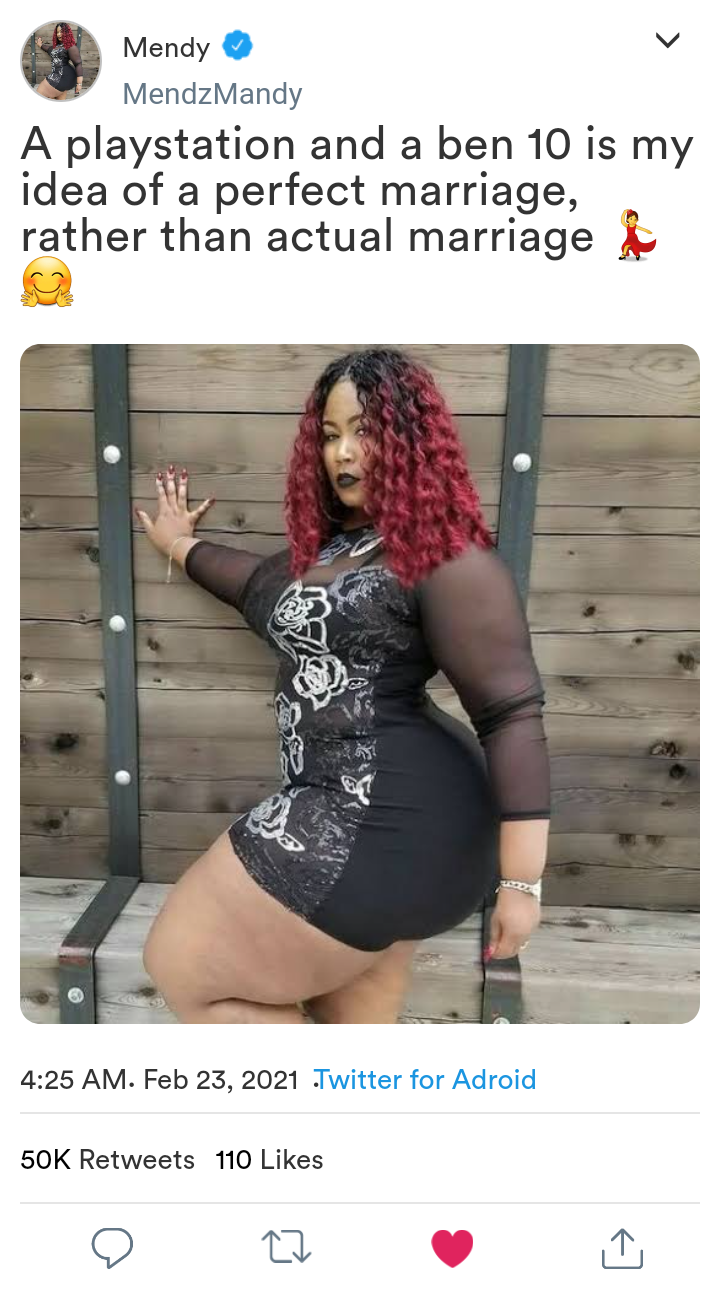 A girl took to her twitter page to share her own opinion, of what she would rather be doing than having an actual marriage day.
She mentioned that her idea of a perfect marriage is a playstation and ben 10 and she took a jab at actual marriages and said rather than an actual marriage.
Nonetheless she spoke what she wanted to say and cannot be judged for whatever reason, because everyone has their own thoughts like i have mentioned above.
If she would prefer video games then most probably she is trying to avoid all the stress and worry that comes with marriages, or maybe she is not ready. we may never know until she tells us.
Why do you think she prefers a playstation and ben 10 rather than an actual marriage?
Comment below, share the article and follow for more content.
Content created and supplied by: Deejezra (via Opera News )