As much as technology seems to be advancing and making a lot of things easy for us by simplifying a lot of things like giving us the opportunity to even shop online.One mistake you should never do as a customer online is to trust all the suppliers you meet there because some are just some wolves covered in some wolf skin.
So this is what happned.
There was a time last week where i decided to go to this other online shopping site seeing what's on special when i saw that they selling some Nike Air-Force with an affordable price and without even thinking twice i then placed my order.
After placing the order i was told to wait for a period of 3-5 days before i can have my sneakers hand delivered to me.After the wait the shoes were finally delivered and this is what i saw when i opened the package.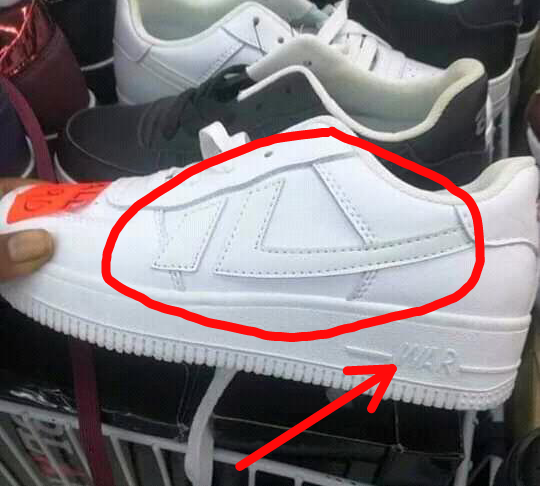 If you have seen what an air force looks like you will agree with me that this is fake and not even a Nike sneaker at the first place.
Ever since i got this i have been trying to communicate with the site where i bought it via Email but they are not getting back to me.Let this be a lesson to each an ever online shopper out there
Content created and supplied by: Rebelwailerwrites (via Opera News )