A few weeks ago, a lot of Whatsapp users were migrating to other instant messaging apps after learning that to continue using Whatsapp, they were to accept the new privacy settings or be logged out.
Most users were not impressed and the public outcry led to the company deciding to shift its due date to accept settings from February to May.
Just when users were celebrating this postponement, they learned that Whatsapp was now in their status, as if they were part of the user's contacts. Again people started complaining that the company was now stalking them, but they were reassured that Whatsapp csn never see their private messages.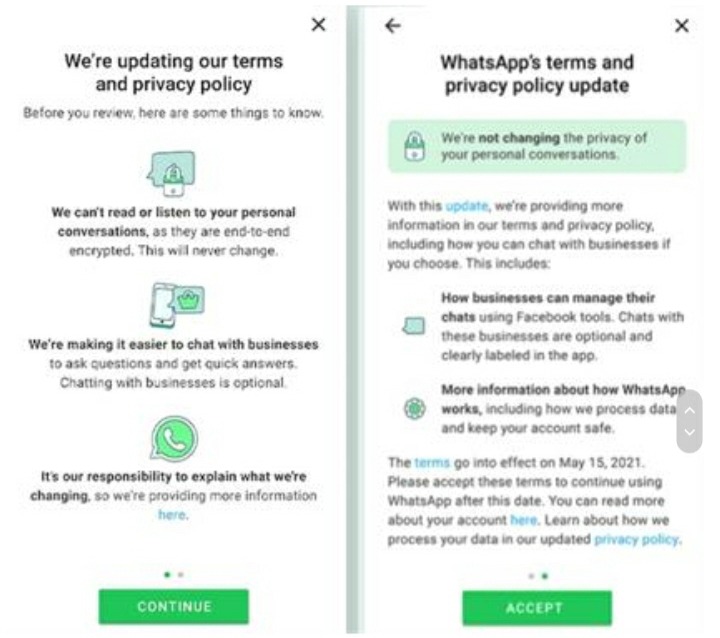 According to businessinsider.co.za, Whatsapp has find yet another approach to convince users to accept the new privacy settings. They will be now using pop up banners to remind users to accept the settings, and these banners will thoroughly explain to users how the new privscy settings will work and that they should accept them to continue using the app.
Source: https://www.businessinsider.co.za/whatsapp-now-has-its-own-status-updates-and-a-plan-to-nag-about-is-privacy-update-2021-2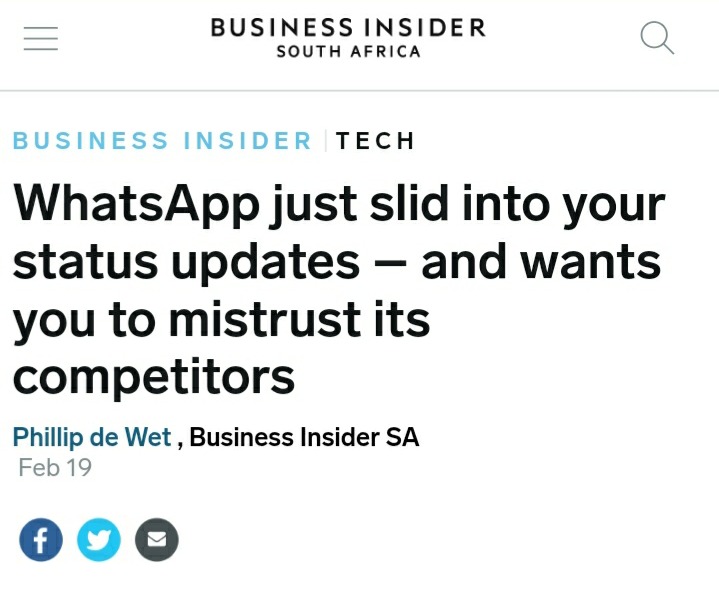 Also, the company has sent a warning to its users, and says that they should never trust other instant messanger apps that claim that they do not read users' messages yet they do not offer end-to-end encyption by default. Whatsapp warns that these apps can read users messages, and it is better to stick to an app that is known to be reliable and safe.
All Whatsapp wants to do is introduce Facebook Shopping to Whatsapp so businesses can pay for services whilst the user continues using Whatsapp for free.
These businesses will be able to reach consumers through Whatsapp, just like they do on Facebook. Once the privacy settings have been accepted, the app will use the user's data to its advantage by sharing it with businesses who will then easily reach the app's user.
Since this has now been thoroughly explained by the company, will you consider accepting the settings? Or are you waiting for the very last day before the due date to pack up leave?
Please leave your comments, and don't forget to like and share.
Content created and supplied by: Sasatjie (via Opera News )