The 5th generation (5G) network will provide a symbiotic relationship between machines and human beings through communication and travel.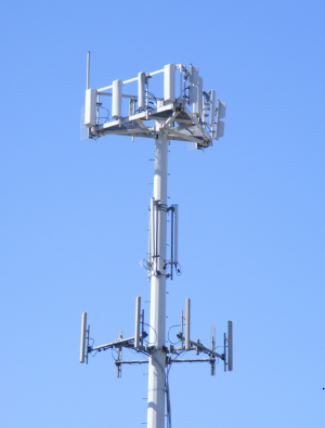 The 5G spectrum will provide limitless opportunities when it comes to information sharing between computers and human beings from self-driving cars to the upload and download of larger files from the internet at lightning speed. First Generation network was invented in the early nineteen hundred that's was the radio the primary means of long-distance communication during the time. When it first come into public distribution it was a myth and people didn't understand what it was. It was used in both good and bad ways when it was first invented. Historians say that Adolf Hitler used it to spread propaganda about the Jewish community, on some areas it was used to warn people about certain sickness's that can be prevented and natural disasters that are looming so people may be prepared. The telephone and the radio were the first of its kind in process.

It was improved from the first generation to the 2G when print and writing were added to the network, now information could not just be printed on paper in can be sent everywhere at the speed of light all screens from televisions to cell phones, what gave rise to companies like Facebook, Twitter, Google and Amazon and it made them superstars because they made communication and sharing of information cheaper and more convenient to access.

When the third generation (3G) was rolled out it added to its features JPEGS (pictures) to its transmission, at the time people could share pictures as long as their connected to the internet, websites started telling better stories because PNGs would be added to whatever information they were posting. Companies began showing images of their products better than the newspaper could display, because they can be altered at a different speed compared to the papers after the have gone through print.

The 4G spectrum is strong enough to support audio, video, massaging, and pictures at a decent speed. An individual can upload videos to thousands of their followers with the same quality as television stations at any time they desire with more lenient regulations that means endless possibilities to most creatives, it has evened out the playing field now those that have covered the slopes have stronger muscles to keep on moving forward from businesses to industries and people.
The 5th Generation network displays limitless possibilities when it comes to communication, travel "from driverless cars" smart house's, green buildings that will save companies and tenants money when it comes to services supplied like water and light bills. The misconceptions about the 5G spectrum is that society doesn't entirely understand it so they link it with Covid-19 whereas the two are not even related. 5G is to make the future easier and less hard work and it'll give people more time to be with their loved ones as it'll disrupt a lot of industries.
Fifth Generation network is here to stay and it will make life less busy and more family time.
Content created and supplied by: KatlehoMohanoe1 (via Opera News )