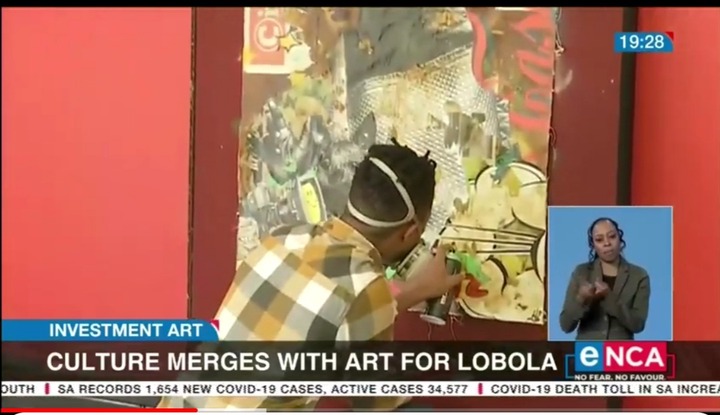 eNCA's reporter Aviwe Mtila reported on investment of art, to exchange wealth through cultural practices such as lobola. Art collectors both seasoned and new are looking to visual art to diversify their investments.
Investing in art is always going to be a secure way to be probably the safest way to hold on to your money. And it seems that African tradition seems to be tapping on to this, during lobala between the two families money gets to be exchanged between families.
Instead of using cown now, we see the thread of usi g aplraised artwork with certificates of authentication, exchanging values from one family to another.
This is something that has never been seen before, and it shows an exciting future. Today art is becoming a future investment. So depending on the artist that artwork could be sold at a higher value. Aviwe Mtila filed this report Courtesy of #Dstv403
Content created and supplied by: Sim_P_D (via Opera News )