A South African Khoikhoi woman was degraded to the status of a mere object by Europeans because of her bums. She was exhibited as freak show attractions in 19th Century. The Europeans nicknamed her Venus which is the name that was taken from the Roman goddess of Love and fertility. This amazing lady was Sara Baartman, who was born to a Khoikhoi family in the area of Camdeboo in what is now the Eastern Cape Province. Unfortunately her father got killed by Bushmen while herding his livestock. Her real birth name is unknown because the name she was called with she received it from Afrikaner family which adopted her.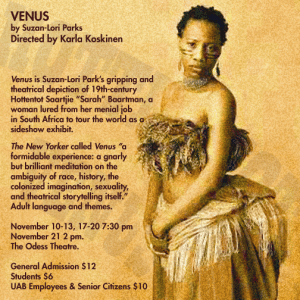 She spent most her childhood and teenage years on her adopted parents' farm. Sara grew into puberty while living there. She kept a small tortoise shell necklace which it is suspected that she obtained it from her mother; she kept it until her death in France. In the 1790s, a free black man by the name of Cesars met her and advised her to relocate to Cape Town for greener pastures. The record of history doesn't specify whether she was made to leave, went willingly or was sent by her adopted family to Cesars who advised her about relocation. On her arrival in Cape Town, she worked as a domestic worker in the house of a Dutchman for two years. She then moved to work in the household of Peter Cesars' brother, Hendrik Cesars, outside of Cape Town in present day Woodstock. She used to live alongside with slaves in the Cesars household.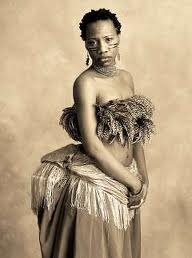 Since she was someone of Khoisan descent, she could not be formally enslaved like other fellow black people. But she lived in conditions similar to those of slaves in Cape Town. The evidence says she had two children but they both died as babies. The evidence also says she had a relationship with a poor Dutch soldier, Hendrik van Jong, who lived in Hout Bay near Cape Town. But their relationship ended when he left Cape Town. Later she got exposed to William Dunlop who was a Scottish military surgeon in the Cape slave lodge, operating a side business in supplying showmen in Britain with animal specimens. Dunlop advised her to travel to Europe in order to make money by exhibiting herself, Sara denied at first.
But Dunlop kept on nagging her and agreed to her demand but on the condition that her man, Hendrik Cesar accompanies her. He refused, but as he became ever more indebted, he finally agreed in her demand in 1810 to go to Britain to make money by putting Sara on stage. The crew left for London in 1810. It is not clear whether she went willingly or she was forced. Dunlop was the mastermind behind the plan of using Sara to exhibit Sara Baartman. According to an British legal report of 26 November 1810, an affidavit received by the court of King's bench from Mr. Bullock of Liverpool Museum said some months since a Mr. Alexander Dunlop, who was a surgeon in the army, came to him to sell the skin of a Camelopard which he had brought from the Cape of Good Hope.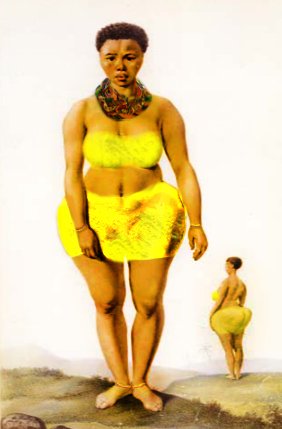 Sometime after, Mr. Dunlop again called him and disclosed to him that he then on her way from the Cape with a female Khoikhoi, of singular appearance, that she would make the fortune of any person who see her in London and that he was under an agreement to send her back in two years. According to his message, Lord Caledon, governor of the Cape, gave permission for the trip but later said regretted it after he fully learned the purpose of the trip. Hendrik Cesars and Alexander Dunlop brought Baartman to London in 1810. The crew lived together in Duke Street, St James, the most expensive suburbs of London at the time. In the house where she lived with Hendriks, Dunlop and two African boys, whom it happened that they were suspected of being brought illegally by Dunlop from the slave lodge in Cape Town. 
Since Dunlop was the mastermind, he had Sara exhibited and her man as the showman. Her first exhibition happened in the Egyptian Hall of Piccadilly Circus on 24 November 1810. Dunlop used Sara to make money with her because people from London were not familiar with Africans and her well-built body which had the features of big bums something that was rare in Europe. The irony was that, people came to see her because they saw her not as a person but as a pure example of this one part of the natural world. This information came from a handwritten note made on an exhibition flyer by someone who saw her in London in January 1811, showed willingness to know about her origins. So her origin was written like this; Sara Baartman is 22 years old, 1,47 in height and has a good capacity. She lived in the occupation of a Cook at the Hope of Good Hope. Her country is situated in Southern Africa, its people are rich in cattle and sell them for a mere useless thing.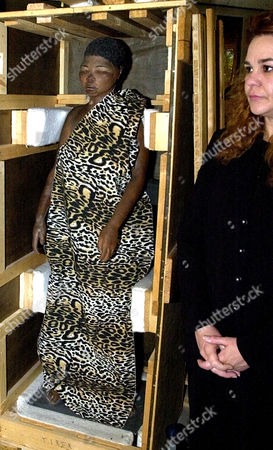 A bottle of Brandy or small package of Tobacco can buy several sheep; their primary trade is in cattle skin. Her people are of short in statue and fierce, the Dutch people could not bring them under their rule, so they shot them whenever they see them. This was the message that was displayed about her origin on 9 January 1811. This evil cruelty of exhibiting human beings was well established in Europe at this time and historians have argued that this is at first how Sara was displayed. Sara never allowed herself to be exhibited without clothes on her body and an account of her appearance in London in 1810 makes it clear that she used to put on her clothes, even though it was tight-fitting one. 
Fortunately her exhibition in London came few years after the passing of the 1807 slave trade Act, which abolished the slave trade, created a scandal. Many Britons were unhappy about a Dutchman settler exhibiting a slave woman in their country. A society which called itself British abolitionist society, the African Association, conducted a newspaper campaign for her release. They protested for her to be freed while her man Hendrik argued that she was entitled to earn a living, he even compared her to an Irish Giant or a dwarf. Her matter was even taken to court by African Association on 24 November 1810.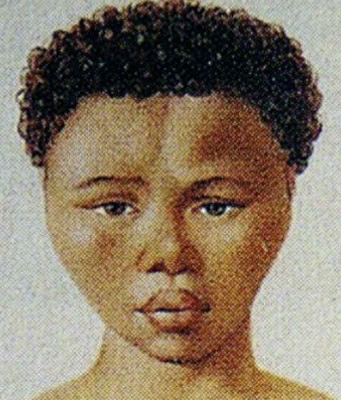 She was then questioned before an attorney in Dutch, in which she was fluent, via an interpreter. The interview was criticized because it only focused in the role that her man played in bring her, ignoring the role of Dunlop who was the mastermind behind her degrading. During the interview, her man was not allowed to be in the same room while the mastermind was present throughout the interview. As the results of this, historians have argued the truthfulness and fairness of her interview where she said forced to come to London and she didn't wish to return to her family and understood that she was guaranteed half of the profits she acquired during her exhibition. The court failed to stop her abusers as the results of her willingness to do it. After that she was exhibited all over England.
Fast forward, a man by the name of Henry Taylor took her to France at around September 1814. Taylor then sold her to an animal trainer, S Reaux, who exhibited her under more unpleasant conditions for 15 months at the Palais royal. In France she was fully enslaved unlike in England and South Africa. In Paris, her exhibition became more clearly associated with scientific racism. French scientists wanted to know about whether she had something that earlier naturalists observed in Khoisan people at the Cape. She was the subject several scientific paintings in March 1815. These scientists wanted her to remove her clothes but refused even if she was promised to be paid money by one attending scientists. Her refusal was in accordance with her cultural norms of modesty. They treated her like an animal; there is evidence that at one point a collar was placed around her neck. She died on 29 December 1815 at the age of 40, her death is suspected of possible smallpox.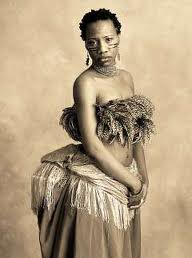 Please share, comment and follow me. God bless you!
Note: In your comments, please Be polite, Be smart, Be kind, No swearing and just add positive contributions!
Source: https://en.wikipedia.org/wiki/Sarah_Baartman
Content created and supplied by: BhejangethunaAfrocentricNews (via Opera News )
Opera News is a free to use platform and the views and opinions expressed herein are solely those of the author and do not represent, reflect or express the views of Opera News. Any/all written content and images displayed are provided by the blogger/author, appear herein as submitted by the blogger/author and are unedited by Opera News. Opera News does not consent to nor does it condone the posting of any content that violates the rights (including the copyrights) of any third party, nor content that may malign, inter alia, any religion, ethnic group, organization, gender, company, or individual. Opera News furthermore does not condone the use of our platform for the purposes encouraging/endorsing hate speech, violation of human rights and/or utterances of a defamatory nature. If the content contained herein violates any of your rights, including those of copyright, and/or violates any the above mentioned factors, you are requested to immediately notify us using via the following email address operanews-external(at)opera.com and/or report the article using the available reporting functionality built into our Platform See More