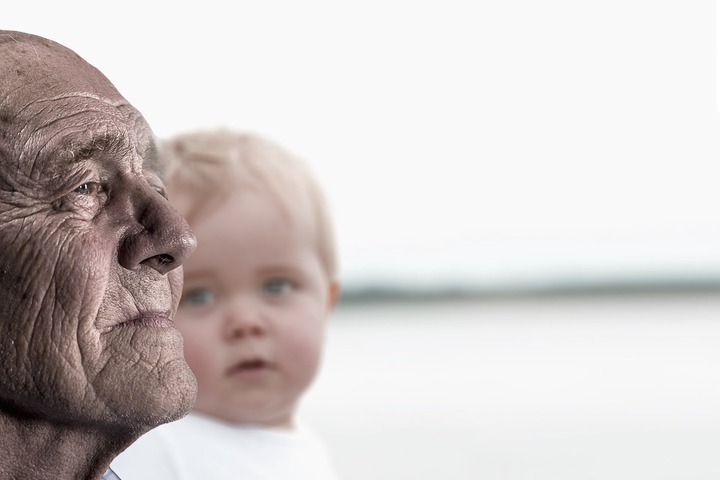 Let us talk about young and old, even the phrasing of this sentence may seem politically incorrect. In Africa, the elder, and I think too in polite western culture; it is correct to mention the old before the young. Why? Let us examine the dynamic at play betwixt the two. Let us explore and navigate the worlds and galaxies of reasoning on this matter.
I grew up in a family that to a certain degree, observes traditional ideas. These run parallel universe in this modern world. My upbringing in Africa poses very interesting ideas on the young and old.
First, in this discussion I think we need to agree to outline this discussion after the difference in, dare I say measurement, not quite numbering because young and old in Africa was not measured in number. Under this traditional system, youth in the community is measured by the performative response to one's daily instructed and prepared for position in society. Old is translated into the reflected sum of life experienced like marriage, unemployment, disobedience, and skill or art of a thing acquired over time.
 Old is also the respect given to an individual who carries the family's ancestor spirit. A young child can be respected by those old because of his or her inherited ancestor spirits. This young individual will advise, command, and prophesy the family, in day-to-day life, in family performative ritual, in dispute and crucial decision making.
 The western world measures according to the Gregorian calendar. Twenty-four hours a day, seven days a week, the number of days in a month, three hundred and sixty-five days in a year, and slight adjustments made to accommodate leap years. Allow me room for error here but, from the 1700s, before the first world war, in London society, a debutante ritual was established. Young women as young as sixteen were trained in conversation, arts, and home-making skills then fashionably dressed for balls at which their parents hope they would attract good marriage. The longer a girl remained on the shelf, the less attractive her husband prospects might be in age, or if he was wealthy enough, an aristocrat perhaps, his old age was to be tolerated. This proverb, published in John Heywoods 1546 sayings: "It is better to be an old man's darling than a young man's warling." A warling was a slave captured in war. Translated as young women should prefer to marry an old man who dotes on her rather than a young man who may treat her badly. Naturally, we cannot assume a man will treat a woman better because he is old, he can be just as controlling. I think the chances of it were less because his age and I assume station in life, made him more agreeable. Or is this proverb saying, better an old man than a young one, in any case?
In traditional African systems, polyamory was at times encouraged by a wife who, after years of not bearing children for her husband, would ask her husband to get a young wife. A young wife ideally with a strong, fertile young body to bear many children for the husband's legacy and remove the first wife's shame. The husband's age was not of consequence.
Forgive my gaze, perhaps ill-conceived narrative, it just seems that men, in both the African and Western world, did not have so much societal pressure put on youth. From loving, concerned family, after good reputation and perhaps the efficient running of family estates. To marry whilst young for the housekeeping benefits, perhaps for an heir, but the sand in their hourglass was significantly fuller.
In our modern world of media-influenced cosmetics and weight watching, the measure of a woman is in her young looks and slender waist, youthfulness. Cosmetic products and treatments promise youth in anti-aging vitamins and serums, because we must aspire to, strive for, and look young. A woman's career may have an expiry date because she no longer looks young. Her duty to her marriage may at times require her to maintain her young svelte looks. A powerful influential man may be partial to a "trophy" wife, a status symbol. A 1950's copy of The Economist referred to the historical use of the term in the practice of warriors capturing the most beautiful women from battle communities to bring home as a wife. In the historical case and the modern oftentimes derogatory use of the term, the meaning bears strong resemblance.
Old is entirely different, in this young old conversation, it is juxstaposed. Old is historical. Weathered, beaten, had the life sucked out of it. Old is simpler, measured and moderate quality of life. Old represents values, as bygone, antiquated, out of date as they may be, still stand. Old is foundations forged long ago by the young passionate, skilled, and dedicated, who now have slowed down to celebrate ethics, preserve standards and rediscover quality. Old in people can be loss of mystery and intrigue. Somewhere exists the idea, I suspect in my crazy aunt's advice, that one should make memories whilst they are young, for comfort in old age. I assume, because old no longer ventures. Young can also be old. In the case of youth running into misplaced maturity. It's a young everything dragging a tired spirit. A caged youth, confused to impress, trying to fit in, merging into click society. A young body discarded for a bent, broken, ancient spirit. Old can also be young, like the women in my family. My grandmother, at seventy - two when her eyes started to fail her, hired a driver so she could still go out and party. Her hip operation years later stopped the partying. Now she is on Skype. My other grandmother and her sister would often surprise their children with what seemed impromptu trips out of the country. In their seventy's. If you can deal with that kind of happy, it makes you feel young. Old can also be the memorable encounter with the young, fast, heady, crazy, nostalgia from before youth's expiration date. The sense of loss into a happier, dizzier, fun, era. To taste again the thrills, try something new, stay up late, play with taboo. To breathe again, taking great big gulps of fresh, clean, summer's day breath. Old has been young but young will never be old. The old and young are primary concepts and references of timekeeping, the relative accuracy defined by societal world systems. The relationship between old and young in a person, manages time as a criterion, it is guide or framework which serves as an index to the behavior of the performative physical under consideration.
Content created and supplied by: MarciaVilakazi (via Opera News )