How to Get Over 10 Heartbreaks is a novel written by yours truly, and this is a review that I compiled myself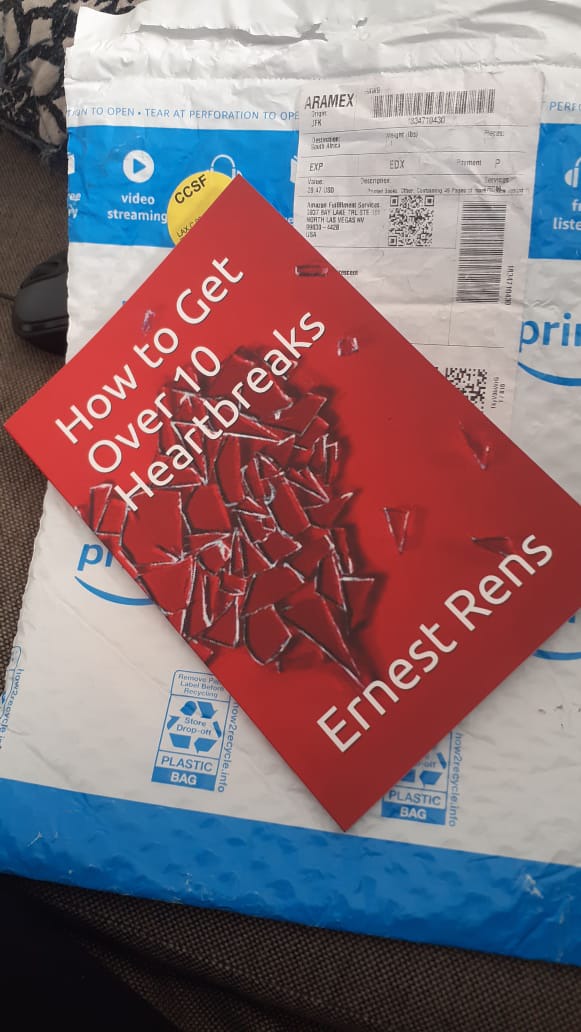 (Image from Phoenix Ren (pty) LTD) (Instagram @ernarchist)
Before jumping into it I just want to first thank everyone who has bought the book, referred the book and those who continues to support the book. 
How to Get Over 10 Heartbreaks — Author's Review.
It's not going to be a surprise when I mention the outstanding work that is this book, not because I'm hyping it but because it's from a perspective of a reader and not a writer. 
Book specifications
This novel is not in a sub-genre, it's a fictional book, under the LGBTQI novel/ literature. It's specs are violent in nature, it includes mental illness, the inability to distinguish between fact and fiction and family dynamics. It's not an autobiography but it has sampled real life events and best lived experiences from people. 
Intense Research Technique 
The book consists of research topics, particularly around sexual behavior and matters of the heart, it relies on a build up idea that introduces "silver linings" as verbs, it rules the idea of having an argumentative opinion. 
The research technique is particularly sloppy, a bit vague and one could possibly set it up as an exaggeration or copycat. 
The topics, storylines and build ups are intensely thumped with a pounding feeling that suggests that the feeling that was used to recreate certain parts of the book were from second hand experience. 
Theme
A very "relief" type of theme, a very monochrome point of view, both literally and figuratively. A stylized theme, that bounces a person around to a point of confusion but still maintains the theme and storyline. 
Grammatical errors 
Counted (88).
Storylines
Written as a motion picture or theatre style of writing... very dramatic. A sloppy technique but gets a point across. 
Storyline is clear and direct, it leaves rooms for questions and suggestions. 
The "ACT" style
Usually used in screenplay scripts, however; it was used in this book without tailing the dialogues and clunky under nose expositions that are considered practical, which seemed to work in a book that uses time lapses. 
Author's review final thought
It's an expensive book. Buy it. Click on the link below. 
Source references: 
Author, Ernest Rens. 
"How to Get Over 10 Heartbreaks (After 10 Heartbreaks: A Messy Closet Book 1)" by Ernest Rens
https://a.co/0ZDp4FP
Content created and supplied by: ErnestRens (via Opera News )