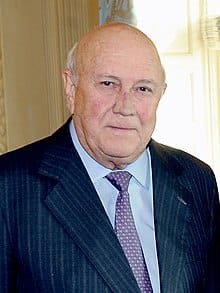 Racial segregation existed in South Africa long before since the arrival of Jan Van Riebeeck in 1652. But in 1948, the National Party of South Africa, comprised mostly of descendants of those colonialists, developed an official policy of racial segregation. Many people challenged apartheid and some of them were murdered for their activism and others like Nelson Mandela were thrown on prison and charged with treason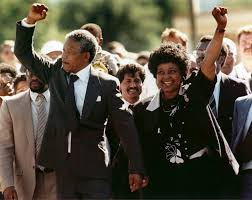 Today in history on the 10th of February 1990, President F. W. de Klerk in parliament announced that Nelson Mandela would be released from prison, unconditionally the next day, and this took many people by surprise. The world have been waiting for a day like that. de Klerk' was elected leader of the National Party on 2 February 1989, he defeated main rival Barend du Plessis to the position by a majority of eight votes, 69–61. His predecessor PW Botha, tried to release Mandela on condition that ANC won't resort to violence but Mandela rejected the condition, saying, " ″It was only then, when all other forms of resistance were no longer open to us, that we turned to armed struggle." Mandela said, ANC tried for decades to negotiate peacefully with the white government until the organization was banned in 1960.
 In June 1964, Mandela was convicted along with several other ANC leaders and sentenced to life in prison.
https://www.nelsonmandela.org/news/entry/10-february-1990-the-world-held-its-breath-in-anticipation-as-mandela-relea
Content created and supplied by: Rambado (via Opera News )