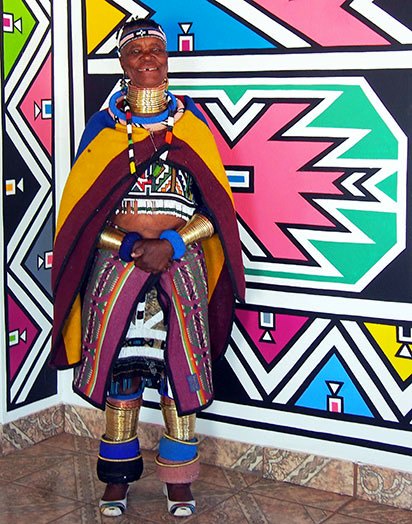 1. Nervous Conditions - Tsitsi Dangarembga
2. Masaikategang a Magodimo - J.M.K Mekgwe
3. House of Hunger - Dambudzo Marechera
4. Black Sunlight - Dambudzo Marechera
5. Things Fall Apart - Chinua Achebe
6. Arrow of God - Chinua Achebe
7. One Hundred Years of Solitude - Gabriel Garcia Marquez
8. To Kill a Mockingbird - Harper Lee
9. It's Bigger Than Hip-hop - MK Asante
10. When Rain Clouds Gather - Bessie Head
11. Welcome To Our Hillbrow - Phaswane Mpe
12. We Need New Names - NoViolet Bulawayo
13. These Bones Will Rise Again - Panashe Chigumadzi
14. Indaba, My Children - Credo Mutwa
15. The Prince - Nicolo Machiaveli
16. How Can Man Die Better - Benjamin Pogrund
17. I Write What I Like - Steve Biko
18. The Kanga and the Kangaroo Court - Mmatshilo Motsei
20. Purple Hibiscus - Chimamanda Ngozie Adichie
21. Pedagody of the Oppressed - Paulo Freire
22. Allah is Not Obliged - Ahmadou Kourouma
23. The Black Jacobins - C.L.R James
24. The Cry of Winnie Mandela - Njabulo S. Ndebele
25. The World of Nat Nakasa - Essop Patel (ed)
26. Scatter the Ashes and Go - Mongane Wally Serote
27. The African Condition - Ali Mazrui
28. Native Nostalgia - Jacob Dlamini
29. Forced to Grow - Sindiwe Magona
30. Black Skin, White Masks - Frantz Fanon
31. The Wretched of the Earth - Frantz Fanon
32. The New Tribe - Buchi Emecheta
33. Death of a Salesman - Arthur Miller
34. Victor Hugo - Les Miserables
35. The Coming Revolution - Floyd Shivambu (ed)
36. The Death of Nowongile - Monde Nkasawe
37. The Unbearable Lightness of Being - Milan Kundera
38. Mandela's Ego - Lewis Nkosi
39. No Longer At Ease - Chinua Achebe
40. Maru - Bessie Head
41. Outliers - Malcolm Gladwell
42. Holding My Breath - Ace Moloi
43. The Quiet Violence of Dreams - K. Sello Duiker
44. Down Second Avenue - Eskia Mphahlele
45. Call Me Woman - Ellen Kuzwayo
46. Peasants Revolt - Govern Mbeki
47. Ghana Must Go - Taiye Selasie
48. The Beautyful Ones Are Not Yet Born - Ama Ata Aidoo
49. Our Sister Killjoy - Ama Ata Aidoo
50. Decolonising the Mind - Ngugi wa Thiong'o
51. The Color Purple - Alice Walker
52. Love in Times of Cholera - Gabriel Garcia Marquez
53. Veronica Decides to Die - Paulo Coelho
54. The Revolution Betrayed - Leon Trotsky
55. Communist Manifesto - Friedrich Engels and Karl Marx
56. Dead Aid: Why Aid is Not Working and How There is a Better Way For Africa - Dambisa Moyo
57. A Thousand Splendid Suns - Khaled Hosseini
58. The Kite Runner - Khaled Hosseini
59. Woman at Point Zero - Nawal El Saadawi
60. Revolution 2.0 - Wael Ghonim
61. A Man of the People - Chinua Achebe
62. They Poured Fire on Us From the Sky - Benjamin Ajak
63. Mornings in Jenin - Susan Abulhawa
64. The Art of Forgetting - Ahlam Mosteghanemi
65. Hani: A Life Too Short - Beauregard Tromp and Janet Smith
66. Words That Wound: Critical Race Theory - Kimberle Crenshaw
67. Cities Without Palms - Tarek Al-Tayeb
68. The Production of Space - Henri Lefebvre
69. Thabo Mbeki: The Dream Deferred - Mark Gevisser
70. Half of a Yellow Sun - Chimamanda Ngozie Adichie
71. The Will to Die - Can Themba
72. Devil on the Cross - Ngugi wa Thiong'o
73. A Grain of Wheat - Ngugi wa Thiong'o
74. Decolonising the African Mind - Ibekwe Chinweizu
75. The Land is Ours: The Political Legacy of Mangaliso Sobukwe - Motsoko Pheko
76. Ain't I a Woman? Black Women and Feminism - bell hooks
77. Sister Outsider - Audre Lorde
78. The Bridge Called My Back: Writings by Radical Women of Colour - Cherrie Moraga and Gloria Anzaldua (eds)
79. Burger's Daughter - Nadine Gordimer
80. July's People - Nadine Gordimer
81. Freedom in Our Lifetime - Anton Lembede
82. So Long A Letter - Mariama Ba
83. Dintshontsho tsa Lorato - L.D Raditladi
84. Daughters Who Walk This Path - Yejide Kilanko
85. Memoirs of a Born Free: Reflections on the Rainbow Nation - Malaika Wa Azania (seriously)
86. When we Speak of Nothing - Olumide Popoola
87. A Man Who is Not a Man - Thando Mgqolozana
88. Bones - Chenjerai Hove
89. Breath, Eyes, Memory - Edwidge Danticat
90. Waiting for the Rain - Charles Mungoshi
91. A House for Mr Biswas - V.S Naipaul
92. Unity and Struggle - Amilcar Cabral
93. Mihloti - Miriam Tlali
94. We Are Going to Kill Each Other Today: The Marikana Story - Athandiwe Saba, Lucas Ledwaba, Sebabatso Mosamo and Thanduxolo Jika
95. City of the Beasts - Isabel Allende
96. Thomas Sankara: An African Revolutionary - Ernest Harsch
97. Beloved - Toni Morrison
98. Say You're One of Them - Uwem Akpan
99. Discourse on Colonialism - Aime Cesaire
100. The Coloniser and the Colonised - Albert Memmi
Bonus:
101. Rape: A South African Nightmare - Pumla Dineo Gqola
102. Flowers for Algernon - Daniel Keyes
103. Misbehave - Malebo Sephodi
104. I Can't Breath: The Killing That Started A Movement - Matt Taibbi
105R. Spatializing Blackness: Architectures of Confinement and Black Masculinity in Chicago - Rashad Shabazz.
Content created and supplied by: AmazingNews (via Opera News )