Chapter One: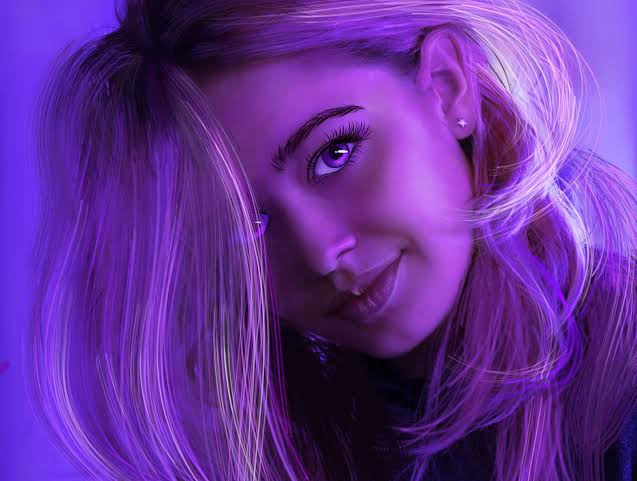 Walking round the mansion is now my duty since I have nothing to do.
I don't know what house chores is all about neither do I know how to do them.
Reading my books and novels is now a deal that I had with myself, am good at watching movies too but this time, I choose to Walk around the building and see new things.
"Everywhere is neat, hope I won't make it dirt if I step my foot wears on them and I will shouted at and beaten up again by anty Lisa ", I muttered to myself.
I pulled out my foot wears and held it in my hands in order not to pass through hell again this time.
Because I had a bare foot, my footsteps wasn't heard until I climbed down the stairs and made my way straight to the kitchen.
I stood at the door for some minutes staring at the cook that was so busy that she didn't notice my presence until I called her out.
"Anty Sandra, you're so busy, may I come and help you ? I asked her.
" Oh ! Little rat you're here, what do you think you can do in the kitchen since you can't even sweep your room ? She replied me in a mockery tone.
"But it doesn't matter Anty, you can teach me and I promise to catch up immediately ", I told her.
" Stinky girl, I don't have your Time okay, quietly leave here or I show you the way myself Ah ! Your foot wear is now your hand wear ? Better for you or Lisa will cut off your ear this time ", she scolded me.
I left the kitchen immediately and went to the dinning only to find my food set there.
Eating now will make me fall asleep, let me wait for some time.
I walked pass the sitting room that was well arranged and went outside, the security man was asleep so I went to the garden.
"You came out here bare footed Sera ", said uncle Kelvin.
Immediately, I ran to the tap, washed my feet and wore back my slippers before going into the garden.
Uncle Kelvin is so happy today that he didn't shout at me to leave the garden.
The flowers were so beautiful that I took some, butterflies flee round the garden but I couldn't get one cause they flew faster than I can run.
"Sera Leave the garden, I have a lot to do here ", uncle Kelvin said to me.
I took to my heels before he repeats it the second time, immediately I entered the house, I pulled out my foot wears again and quietly climbed the stairs.
Happiness filled my heart each time I glanced at the flowers, I would use them decorate my room.
A sound or should I call it a scream brought me out of my thought immediately.
"Oh my gosh ! Yeeeaaah! ",I heard the voice saying.
Seems like someone is dying in there and the voice is similar to anty Kate's.
"Oh my gosh instead of Oh my God, Will gosh save her from dieing ? I thought.
Anty sera ones told me that God is the only one that saves, maybe she doesn't know and I need to let her know.
Chapter Two: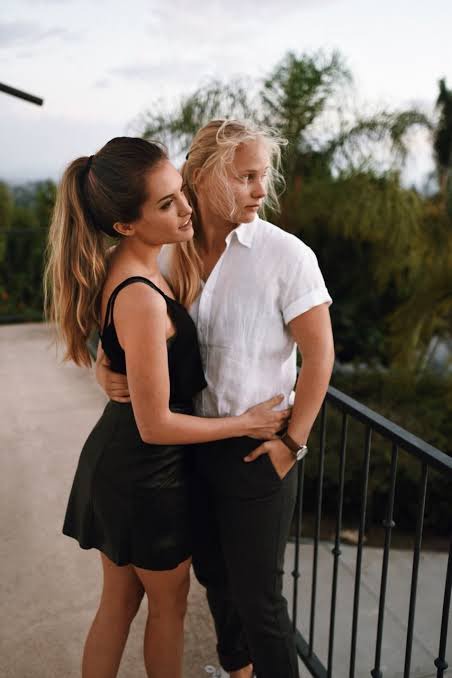 I walked to the door and knocked but no one responded, slowly I opened the door.
I gasped when I saw anty Kate and uncle Moses naked on the bed.
What I saw them doing is what I do see in movies before, until anty sera promised to punish me if I watch such movie again and sometimes, I read it In novels.
I quietly closed the door and left immediately to meet anty sera coming out of her room with a huge smile on her face.
"Anty sera good afternoon, I greeted her returning the smile.
" I thought you are taking a nap by now baby, have you eaten ? She asked,
"Am not hungry yet but I will eat when I feel like ? I answered her.
"Alright baby, let me go do some laundry", she said almost leaving.
" Should I come with you ? I asked drawing back her attention.
" No baby, you need to rest this weekend ", she replied and left my sight.
I stood there for some minutes and heaved a sigh of relief, as I left her corridor to the next, I heard Anty Lisa saying:
"I wanna svck your tlt baby ", I stood there confused, can someone's teeth be sucked ? Does she have a baby ? Is she married ?
All this questions ran through my mind, "uhhhhhhhh ", I heard a female scream, it baffles me cause I don't understand what's going on any longer.
Opening the door is risky but I need to know what's going on or I should go call back anty sera? No , she might cuddle me to sleep.
I gained courage and opened the door slowly, what I saw drained the blood in my body, I widened my eyes with my mouth agape.
"Anty Lisa is sucking anty Susan's viigina, so they are lesbians and no one knows", I muttered to myself.
Looking at what they were doing again made me laid out a loud shout.
Immediately, I shut the door and ran into my room panicking in fear.
When Sera shut the door, Susan turned her gaze on the door.
"Lisa, seems like someone left here now, I have the feelings and I also heard a loud voice that sounds like sera's ", Susan said.
" But there's no one at the door, or you're trying to bring a stop to this right ? Asked Lisa.
"No baby, let's continue, you're getting angry already ", Susan replied.
Despite all, Susan still looks uncomfortable because she was sure of what she's saying.
She tried to utter a word and Lisa shut her up with a kissss.
They kissssed for a very long time and Lisa kissed her down to her bubs, she sucked and licked her nepples so hard that Susan laid out sweet moanns.
She kissed her down to her belly and then to her pussssy, Lisa sucked her cleat for a long time and the inserted her finger inside of her.
She fingerred and at same time sucked her so badly.
Susan couldn't control the sweetness of what she felt in her body.
They were like this until they both reached the climax. 
Sandra the cook was done with all she was doing and stepped into the dinning to find sera's food still untouched.
She bluntly left the dinning and headed straight to sera's room, she kicked the door open so hard that Sera had to jump up from the bed.
"Anty Sandra, hope all is well ? Sera asked her.
But Sandra was so furious that she had to give her a slap then drew her out of the room to the dinning.
"You saw your food in the dinning yet you walked passed it and went to sleep, Sera are you crazy ? She shouted at Sera.
Her scolds attracted the attention of the chief maid 'sera' that was doing some laundry.
Even Lisa and Susan couldn't couldn't concentrate on their dirty acts anymore, they had to leave their room and walk downstairs.
"Anty Sandra please don't think otherwise, I never knew when I slept off that's why ",Sera said with tears.
Sera left her work and twitched straight to the dinning to see Sandra Lisa and Susan boiling in rancour over little Sera.
"Why are you all rude over this little girl that you don't have sympathy for her at least once ? Sera yelled at them.
They grimaced and left without uttering a word because they are aware of the rules in the house and sera has the right to give them conditions.
Dread filled my heart immediately I set my eyes on anty Susan and Lisa.
What are they up to this time ? I have passed through hell in the hand of Anty Sandra just now, are They coming to start from where she stopped ?
But I was surprised they didn't even utter a word until Anty sera came and they left, maybe they didn't see me.
Anty Sera took me upstairs and then came back for my food.
"Baby girl, feel free and comfortable with me okay I'm here for you and nothing will happen to you ",anty sera said cuddling me like a baby.
She fed me and amused me a little before going back to her duty.
I grinned at her when she turned at me before leaving.
"Anty Kate never came out as others did, maybe she has slept off ", I thought.
I miss my dad so bad,I wish he's here but he never made out time for me.
I once asked her the reason for that and he said he doesn't like it cause it made him think of my mom.
Each time he's back, the maids and guards becomes my best friend but turns out to be my enemy when he leaves.
Dad said my mom died when I was three years old,the thought of loosing my mom and missing my dad made me cry bitterly.
I felt shambles when I saw anty Susan standing in front of me.
Unlock the next chapter with your massive likes and encouraging comments.
I'm lm a lover of comments and I go through it cause it gives me joy, I don't count 'next please' as a comment, It discourages me and every writer out there.
If you don't know what to say about the chapter you read,then drop a word like, interesting, ride on, nice.
Content created and supplied by: Fearless_Heart (via Opera News )
Opera News is a free to use platform and the views and opinions expressed herein are solely those of the author and do not represent, reflect or express the views of Opera News. Any/all written content and images displayed are provided by the blogger/author, appear herein as submitted by the blogger/author and are unedited by Opera News. Opera News does not consent to nor does it condone the posting of any content that violates the rights (including the copyrights) of any third party, nor content that may malign, inter alia, any religion, ethnic group, organization, gender, company, or individual. Opera News furthermore does not condone the use of our platform for the purposes encouraging/endorsing hate speech, violation of human rights and/or utterances of a defamatory nature. If the content contained herein violates any of your rights, including those of copyright, and/or violates any the above mentioned factors, you are requested to immediately notify us using via the following email address operanews-external(at)opera.com and/or report the article using the available reporting functionality built into our Platform See More