I'm obsessed with books. I love the way they feel in my hands, the way they smell (I'm being totally serious!), and how they have the power to transform my life.
I started reading inspirational books when I was 18 years old. Not a total kid but still a tad young to be enjoying the likes of Dr. Phil.
Yes, you read that right, Dr. Phil.
His book, Life Strategies was my gateway into all things self-help, self-development, and personal growth.
I became totally obsessed and read more books on those topics like it was going out of style!
Whenever I read a good book, I have to tell everyone about it. I can't keep those gems to myself!
If you're ready to feel happier, more fulfilled, confident, and in control of your life this post is for you.
I'm going to share the top 10 motivational books that will help you with all of that and more.
Don't miss out on the following reads if you want to transform your life!
Benefits of Reading Inspirational Books
There are MANY benefits to reading inspirational books. In fact, there is NO downside!
You are worth the time and effort it takes to pick up these books and start reading.
Even if you only have time to read a few pages a day it will add up over time and help you develop the tools you need to create the life you want.
The following are some benefits to reading books that motivate you:
- reframe unhelpful thoughts
- expand your mindset
- develop the motivation to go after your goals
- improved mental health
- become more mindful
- increased gratitude
Top 10 Inspirational Books
1. EVERYTHING IS FIGUREOUTABLE by Marie Forleo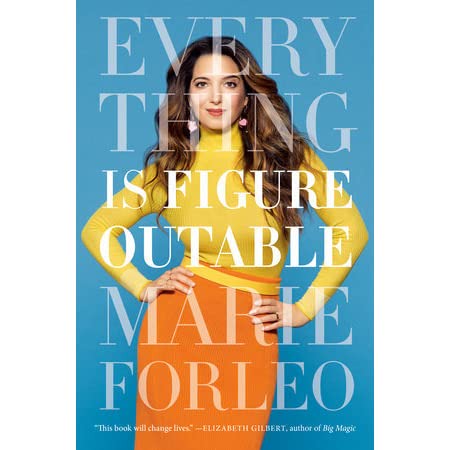 I can't get enough of Marie! Last year she came out with this instant success of a book!
This inspirational book is all about taking your lame excuses and throwing them out the window.
As the title suggests, Marie believes that EVERYTHING can be figured out no matter how big the problem is.
Everything is Figuroutable will make you realize that you're the only one holding yourself back from creating a life you love.
Life-changing quote:
"All beliefs are a choice and choices can be changed" – Marie Forleo, Everything is Figureoutable 
2. THE UNIVERSE HAS YOUR BACK by Gabby Bernstein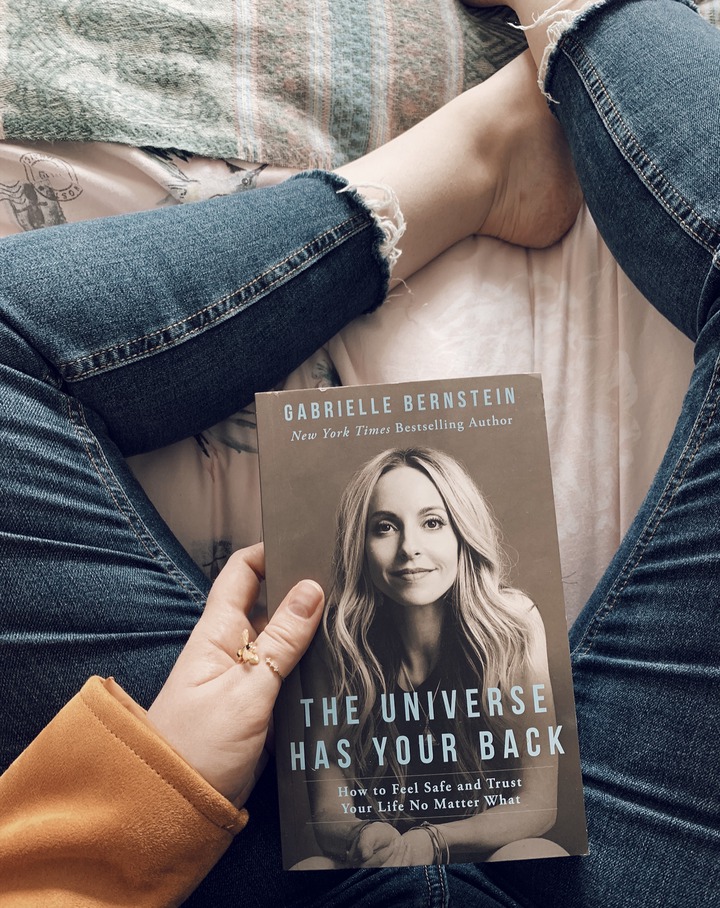 We all need a little dose of Gabby in our life!
Read this book and you'll learn to turn your fear into faith and live a more joyful life.
Gabby will help you let go of control and have faith that the universe is always providing you safety and security!
This book will inspire you to embrace your spiritual side and in turn, reap the benefits of a spiritual practice. 
You will find the tools you need to feel less fearful and anxious about the present and future. You will begin to have faith that the universe ALWAYS has you back!
Life-changing quote: 
"Trust that your wounds are exactly as the Universe planned. They were divinely placed in your life in the perfect order so that you could show up for them with love and remember the light within." -Gabby Bernstein, The Universe Has Your Back
3. RISING STRONG by Brene Brown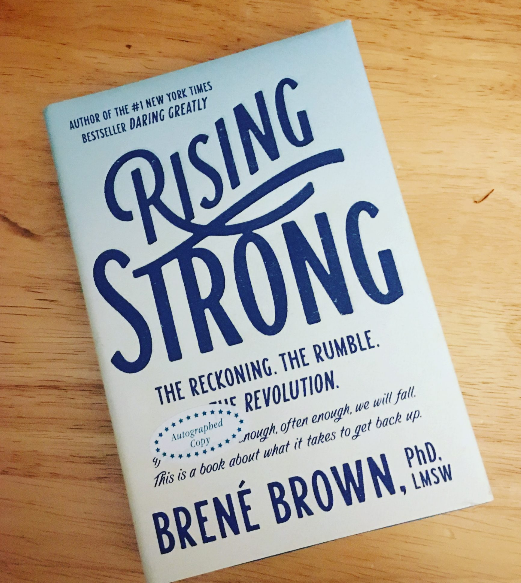 Oh, Brene! Who in the world doesn't love Brene?!
This inspirational book is a game-changer! It's about having the courage to show up, be seen, and own your story!
Brene encourages us to be vulnerable, embrace potential failure, lean into fear even when it feels uncomfortable, and ignore the critics.
This book will help you feel unstoppable and realize that being vulnerable is being brave!
You will develop the tools to step into your fear and know that putting yourself out is what counts.
Life-changing quote:
"Vulnerability is not winning or losing; it's having the courage to show up and be seen when we have no control over the outcome. Vulnerability is not weakness; it's our greatest measure of courage" – Brene Brown, Rising Strong
4. YOU ARE A BADASS by Jen Sincero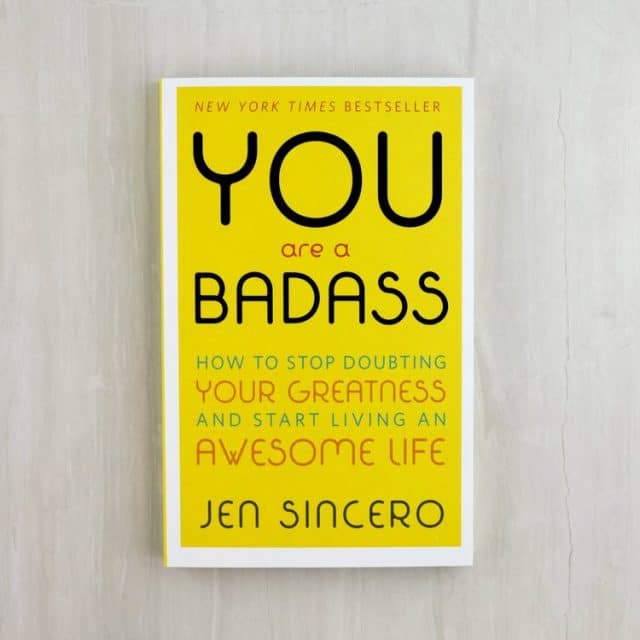 If you're the type to clutch your pearls this book isn't for you.
Jen is sarcastic and sassy – and I LOVE it! She does the self-help thing in an entirely new and hilarious way.
Jen will help you overcome self-doubt and become a go-getting, goal crushing badass!
The stories she tells from her own life are typically the type of things you keep to yourself but that we all experience, which is why she's SO relatable!
Read this and you'll be on your way to creating an awesome life with confidence and courage!
Life-changing quote:
"And the day came when the risk to remain tight in a bud was more painful than the risk it took to blossom." – Jen Scincero, You are a Badass 
5. BIG MAGIC by Elizabeth Gilbert
This book was written by the author of a little book called Eat, Pray, Love. Heard of it?
This book is for anyone wanting to create something. Maybe you've thought of writing a book or painting?
Elizabeth Gilbert encourages us to embrace our creative side and create for the sake of creating.
Your thoughts about the creative process will shift and you'll realize that creating simply for the sake of creating will bring you joy.
Life changing-quote:
"If you bring forth what is within you, what you bring forth will save you. If you do not bring forth what is in you, what you do not bring forth will destroy you" – Elizabeth Gilbert, Big Magic
6. GET RICH LUCKY BITCH by Denise Duffield-Thomas
This book is hilarious, sarcastic, and ridiculously motivating.
If you don't have the financial results you want in your life you need to pick up this book. It will help you overcome limiting beliefs about your potential to earn money.
Get Rich Lucky Bitch a big game-changer. It will teach you that you are worthy of earning a s*** ton of money!
If you want to get inspired to take control of your life and attract abundance read this book. You won't be sorry you did.
Life-changing quote: 
"You have to decide NOW that you are enough. You are smart enough, pretty enough, clever enough, ready enough. You can be richer starting today if you're brave enough to define exactly what you want." – Denise Duffield-Thomas, Get Rich Lucky Bitch 
7. THE POWER OF NOW by Eckhart Tolle
Who doesn't love Eckhart?!
You will want to read this book several times because as you evolve it will give you a different takeaway and perspective.
It's the book that keeps on giving!
If you're looking to develop mindfulness, be more present, stop future tripping, and let go of the past this book is for you.
As the title suggests, you will learn how to live in the NOW!
Life-changing quote:
"All negativity is caused by an accumulation of psychological time and denial of the present. Unease, anxiety, tension, stress, worry – all forms of fear – are caused by too much future, and
not enough presence. Guilt, regret, resentment, grievances, sadness, bitterness, and all forms
of non-forgiveness are caused by too much past, and not enough presence." -Eckhart Tolle, The Power of Now
8. THE FOUR AGREEMENTS by Don Miguel Ruiz
This book is a simple read but SUPER effective in changing thoughts and behavior.
The lessons in this inspirational book are MIGHTY! I promise you'll be a better version of yourself after reading it.
The book talks about 4 agreements you should make with yourself if you want to live a beautiful life.
The four agreements are: Be Impeccable With Your Word, Don't Take Things Personally, Don't Make Assumptions, and Always Do Your Best.
Life-changing quote:
"You can have many great ideas in your head, but what makes the difference is the action. Without action upon an idea, there will be no manifestation, no results, and no reward" – Don Miguel Ruiz
9. AWARENESS by Anthony De Mello
Just wow! Everything about this work of art is perfect.
It's about becoming aware and letting go of illusions. You won't be the same after reading it.
This inspirational book will help you wake up in every aspect of your life and respond to life in an entirely different way.
Anthony explains that most people don't know they are asleep and through spirituality can awaken.
Life-changing quote:
"When you get rid of your fear of failure, your tensions about succeeding… you can be yourself. Relaxed. You'll no longer be driving with your brakes on." -Anthony De Mello, Awareness 
10. ATOMIC HABITS by James Clear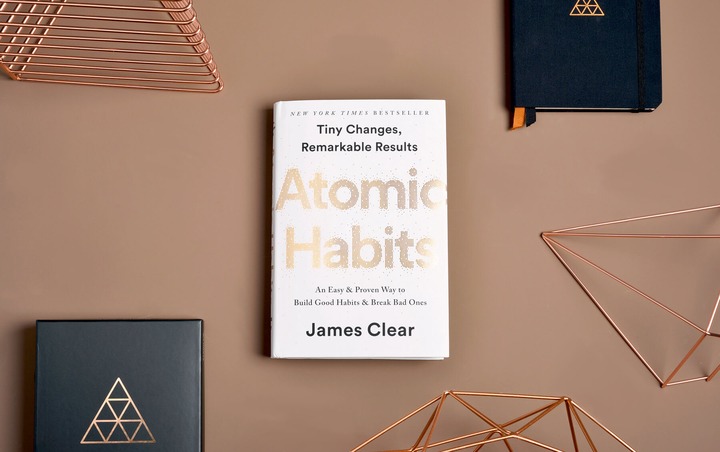 This motivational book is by far one of my favorites!
This book is for you if you want to develop habits that help you reach your biggest goals.
James Clear will also show you how habits are formed and to ditch the ones that don't serve you.
Atomic Habits is a must if you want to learn practical tools to get the results you want in your life.
Life-changing quote:
"Every action you take is a vote for the type of person you wish to become." – James Clear, Atomic Habits
Content created and supplied by: Mfundo04 (via Opera News )
Opera News is a free to use platform and the views and opinions expressed herein are solely those of the author and do not represent, reflect or express the views of Opera News. Any/all written content and images displayed are provided by the blogger/author, appear herein as submitted by the blogger/author and are unedited by Opera News. Opera News does not consent to nor does it condone the posting of any content that violates the rights (including the copyrights) of any third party, nor content that may malign, inter alia, any religion, ethnic group, organization, gender, company, or individual. Opera News furthermore does not condone the use of our platform for the purposes encouraging/endorsing hate speech, violation of human rights and/or utterances of a defamatory nature. If the content contained herein violates any of your rights, including those of copyright, and/or violates any the above mentioned factors, you are requested to immediately notify us using via the following email address operanews-external(at)opera.com and/or report the article using the available reporting functionality built into our Platform See More