Over 2000 Violators Arrested & 2,092 Vehicles Impounded in Lagos During Last Lockdown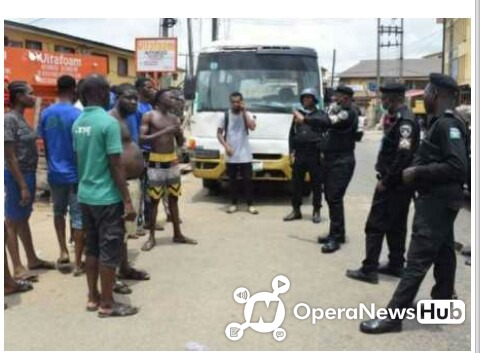 Hakeem Odunmosu, The Lagos state commissioner of police confirmed that no fewer than 2310 violators of lockdown order by government were arrested and 2,092 vehicles were seized in Lagos state during the last lockdown in the to control the spread of the deadly disease " covid-19" in the state.
The commissioner mentioned this while speaking at a news conference in Lagos, Odunmosu said 2185 among the violators have been charged to Court and punished accordingly, said 125 were set free.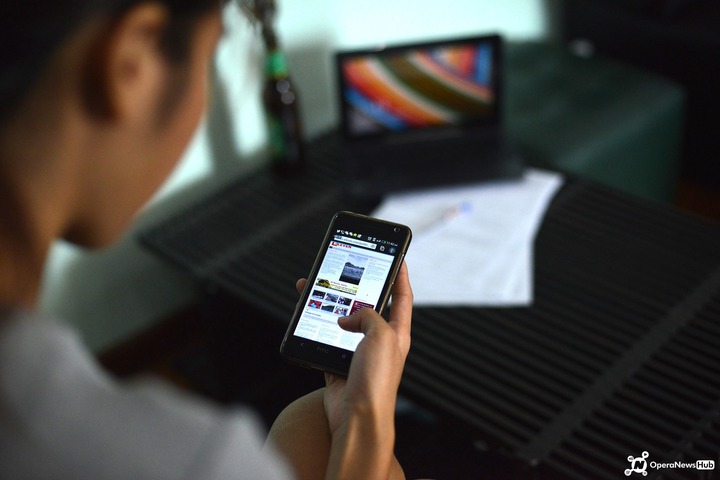 He also revealed that some Vehicles up to 2,092 were also impounded, mentioned 800 were private vehicles while the rest were for commercial use, claiming that police equally seized 1,535 Okadas and 369 tricycles.
In his statement, "During the lockdown period, Lagos state police command was able to succeed in arresting 2,310 violators of lockdown order. We charged 2,185 suspects to Court and were given punishments accordingly. We set free 125 suspects, who are mostly under age offenders.
" Our enforcement teams impounded 2,092 vehicles, comprising 800 private vehicles and 1,292 commercial vehicles. We equally impounded 1,535 motorcycles and 369 tricycles "
The commissioner added that with the pronouncement of the gradual easing of lockdown by the government with effect of Monday, 4th May, 2020, it was said by the commissioner that the command has adopted effective measures to enforce the lockdown order by the government. He said the curfew will take place from 8.00pm to 6.am daily as well as ban on nonessential interstate movements.
In his statement, he said our teams were deployed to see Lagos people abide by the guidelines regarding opening and closing time for business activities,using of face mask in the public places. He said police will also see to the number of passengers per commercial vehicle and also for social distancing guidelines.
The commissioner said they were able to arrest 121 suspects on the first day for viola ting the lockdown order and about 76 vehicles were seized, about 58 people were arrested over not wearing face mask.
He said within the last week, 1,434 violators got arrested. Out of the number, 80 arrested for violating lockdown order while 134 were arrested for not wearing facemask, 80 were also said to be arrested for not complying with social distancing principle, and 208 got arrested for taking interstate journey.
He mentioned that 29 tricycles, 332 motorcycles were impounded, while 25 vehicles intercepted for interstate travel were also seized.
Related News
Police Seizes Hard Drug Valued At N150M During Operation
2020-07-06 10:17:09
Continue reading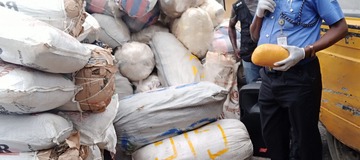 New Tricks Armed Robbers Use, Please Read And Be Vigilant
2020-06-23 01:59:49
Continue reading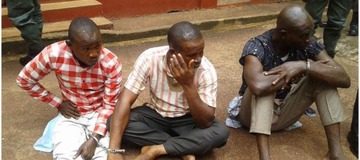 Skeletal Remains Of Missing Lovers Found Hanging In The Forest; Police Suspect Suicide
2020-07-07 06:33:36
Continue reading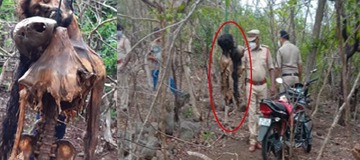 2,410 jaywalkers fined in Sharjah in first half of 2020
2020-07-05 14:40:36
Continue reading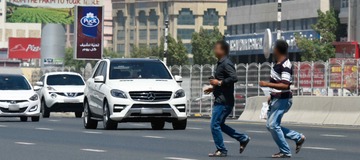 See The United States Prison Where Nigerian $436 Million Fraudster Is Remanded (Photos & Video)
2020-07-07 17:59:39
Continue reading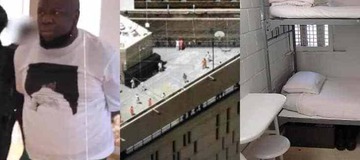 Abuja Most Dangerous And Notorious Spot Exposed.
2020-07-06 04:16:02
Continue reading