Witchcraft is a large part of South African history and culture, practiced by witch doctors and Sangoma's it is used to both help people succeed and condemn there enemies. While it's validity is still questionable its lore is vast and contains many evil and ruthless creatures that can affect, control and destroy the lives of others. This is the story of a serial killer known as the ax Murderer and he escaped police custody multiple times and committed many murders, all with, what he claims to be, the power of a paranormal being.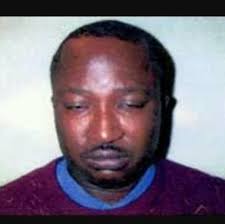 Elifasi Msomi was a Sangoma from the kwazulu-Natal area, Having failed in his trade he consulted another sangoma for help, when he arrived at the residence of the other Sangoma he was greeted by the man along with a tokoloshe posing as his son. Elifasi claimed that it was at this point that he was co-opted and fell into the control of the Tokoloshe. 
A Tokoloshe is a dwarf like paranormal creature native to South Africa, It has the power to become and invisible through special means like drinking water and swallowing stones. At its least dangerous state a Tokoloshe can be used to cause trouble for whoever u set it on, at its most dangerous state it can cause critical illness and even death.
It is claimed that the witch doctor told Msomi that to become successful he would need to provide the Tokoloshe with the blood of fifteen victims, So in august of 1953 he began a killing spree in kwazulu-Natal that lasted eighteen months and claimed all fifteen lives that he intended too.
In order to lure his victims towards him he posed as a doctor, leading them into remote areas and then hacking them into pieces with an ax. However his first victims death was much more ritualistic. He held her captive and then raped d and murdered her in front of his mistress. He then collected her blood in a jar believing he would receive special powers. His mistress though was unimpressed with his new powers and alerted the police. Msomi was soon after arrested and later escaped police custody giving credit for his escape to the Tokoloshe.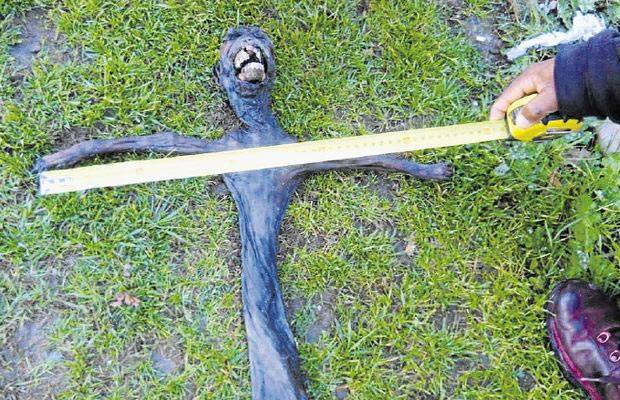 Msomi's killing ground was the Umkomaas and Umzimkulu areas in the back-lands of kwazulu-Natal, Both him and the tokoloshe walked through these areas, they ate and slept together as he, one by one ,killed the natives of the area until they reached there count of fifteen victims. During this time Msomi was arrested one more time and escaped again.
It is said that after his final killing the Tokoloshe bid farewell to Msomi for a short period of time and Msomi was arrested once again for petty theft. The items on him were found to belong to his victims and he was soon connected to the murders and identified as the Ax Killer.
Msomi readily assisted the police in finding the bodies of his victims and locations of his crimes, which included the lost skull of one of his victims, whether he felt satisfaction from returning to the scene of the crime or felt a responsibility to make right what he claims was the Tokoloshe's actions is still unknown
The the guards at Msomis cell claim that while he slept, he made space for someone else on his bed, he had told them that it was a friend, however they saw no one. At his trial Msomi said that the killings were were not his fault and he was just a conduit of the Tokoloshe. Two psychologist who evaluated him disagreed. They found that he was a highly intelligent man who gained sexual pleasure from pain.
Msomi was sentenced to death by hanging and upon request by the Zulu community the hanging was attended by nine Zulu chiefs and elders to ensure that the Tokoloshe would not save his life.
On February tenth 1956 at the Pretoria central prison, Msomi was hung, with no intervention by any supernatural force however after his death one Zulu chief still believed that Msomi could return as a Tokoloshe himself.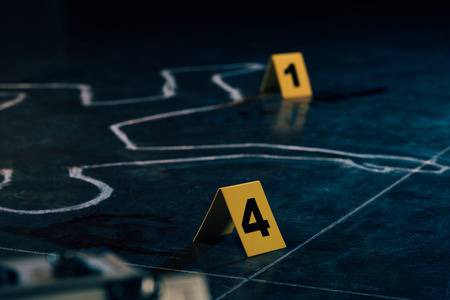 Source : https://www.executedtoday.com/2017/02/10/1956-elifasi-msomi-witch-doctor/
Source : https://www.murderpedia.org/male.M/m/msomi-elifasi.htm
Source : https://thekillerblogofkillers.tumblr.com/post/169849884251/elifasi-msomi-1956
Source : https://en.wikipedia.org/wiki/Elifasi_Msomi#:~:text=Elifasi%20Msomi%20a.k.a.%20The%20Axe,Umzimkulu%20valleys%20of%20KwaZulu%2DNatal.
Content created and supplied by: Darklight_News (via Opera News )