The Coronavirus was long planned and predicted by Bill Gates in 2018 (proved)
za.studio.opera.com
2020-07-05 16:37:29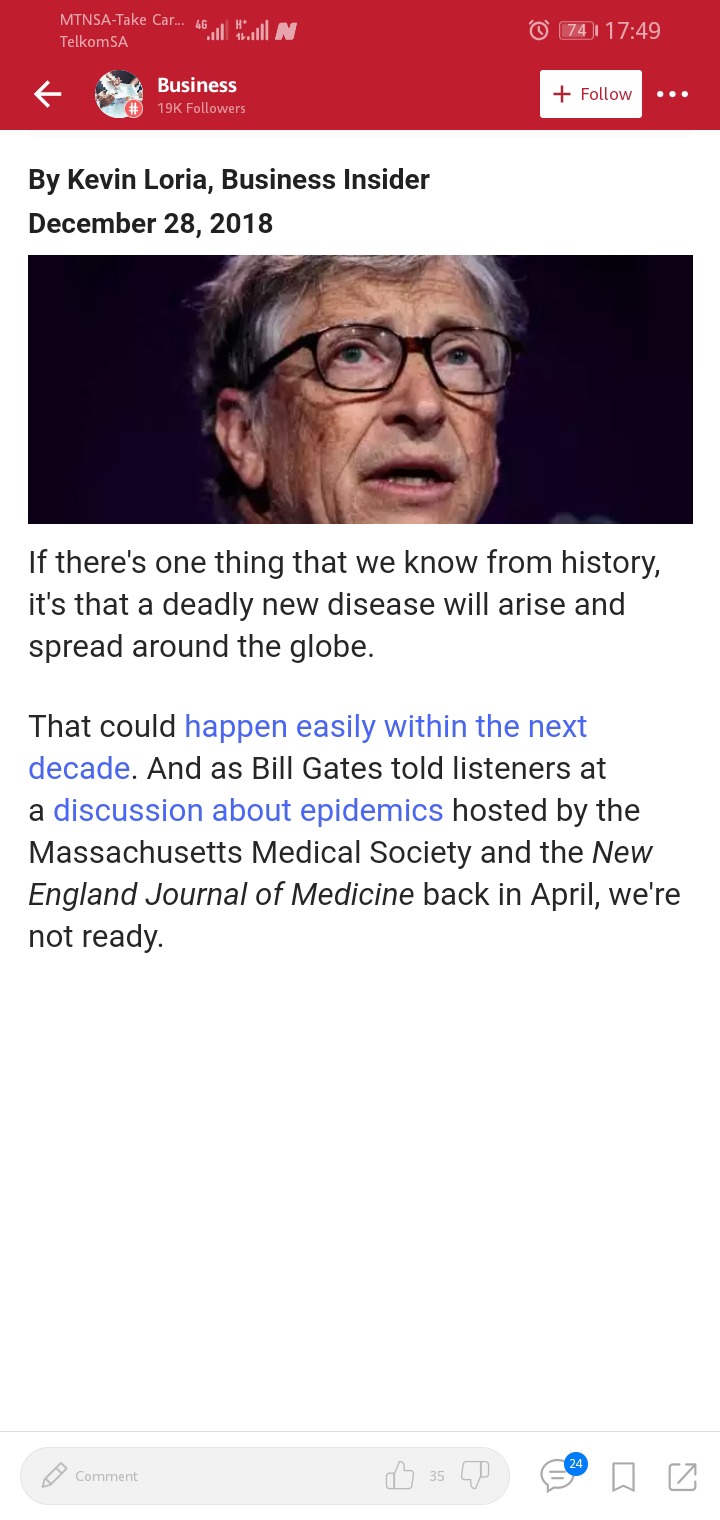 While most of you would just click my article just to insult me and say that it's probably fake, as i was scrolling through my news24 app or news 24 application i noticed that there was an article written by an article writer by the name of Kevin Loria and the article was specifically posted on Business insider website, am not sure about how it got to news24 app. The date of the article was written December 28, 2018. And by then the coronavirus wasn't yet heard about which means that my the US government were still planning it.
The below text isn't only quoted so that those who won't be able to see the pictures(proof)clearly would just read it, this is what Kevin Loria had said about Bill Gates and the pandemic 2 years before it was discovered.
If there's one thing that we know from history it's that a deadly new disease will arise and spread around the globe. That could happen easily within the next decade. And as Bill Gates told listeners at a discussion about epidemics hosted by the Massachusetts Medical Society and the New England Journal of Medicine back in April.
Gates acknowledged that he's usually the optimist in the room, reminding people that we're lifting the children out of poverty around the globe and getting better at eliminating diseases like pollo and malaria.
But there's one area thou where the world isn't making much progress and that's the pandemic preparedness. The likelihood that such a disease will appear continues to rise. New pathogens emerge all the times as the world's population and humanity encroaches on wild environments. It's becoming easier and easier for individual people or small group to create weaponised diseases that could spread like wildfire around the globe.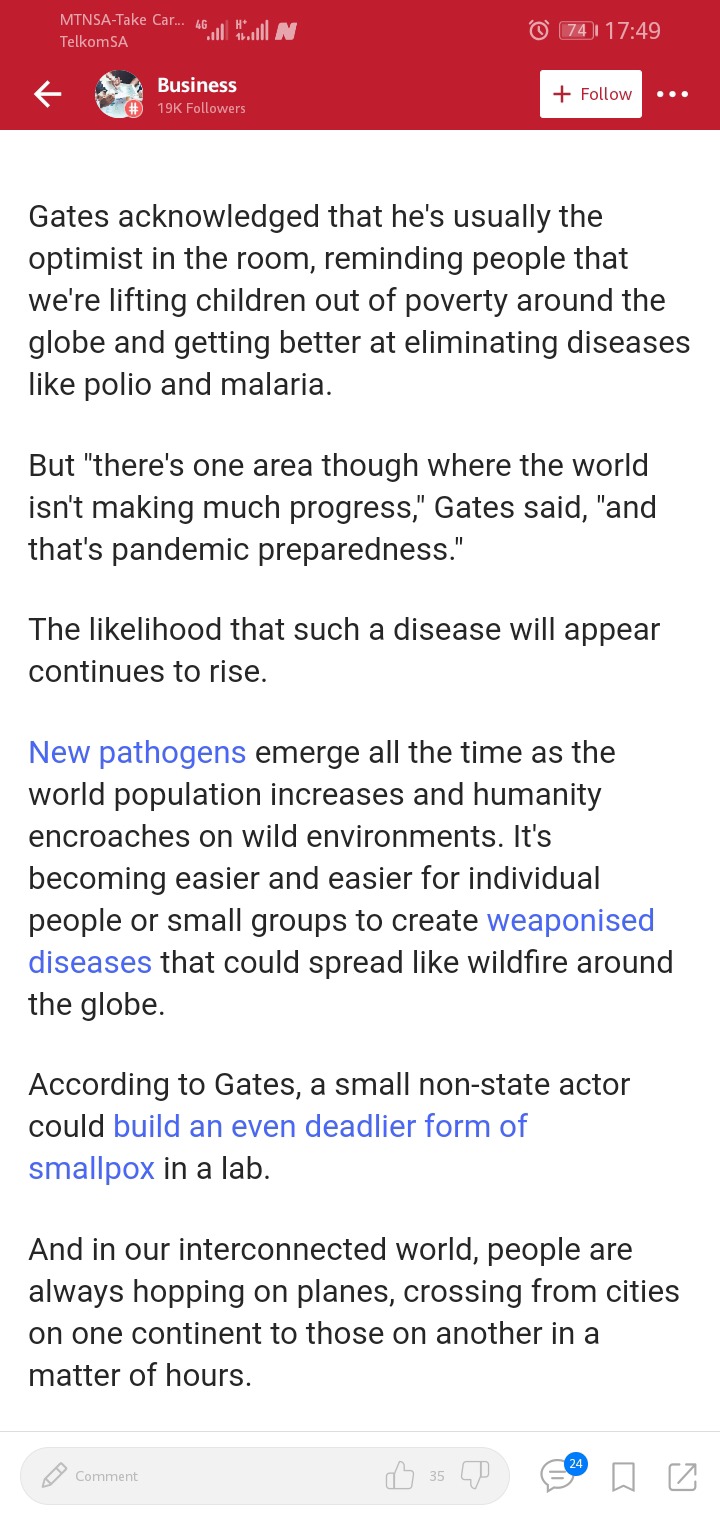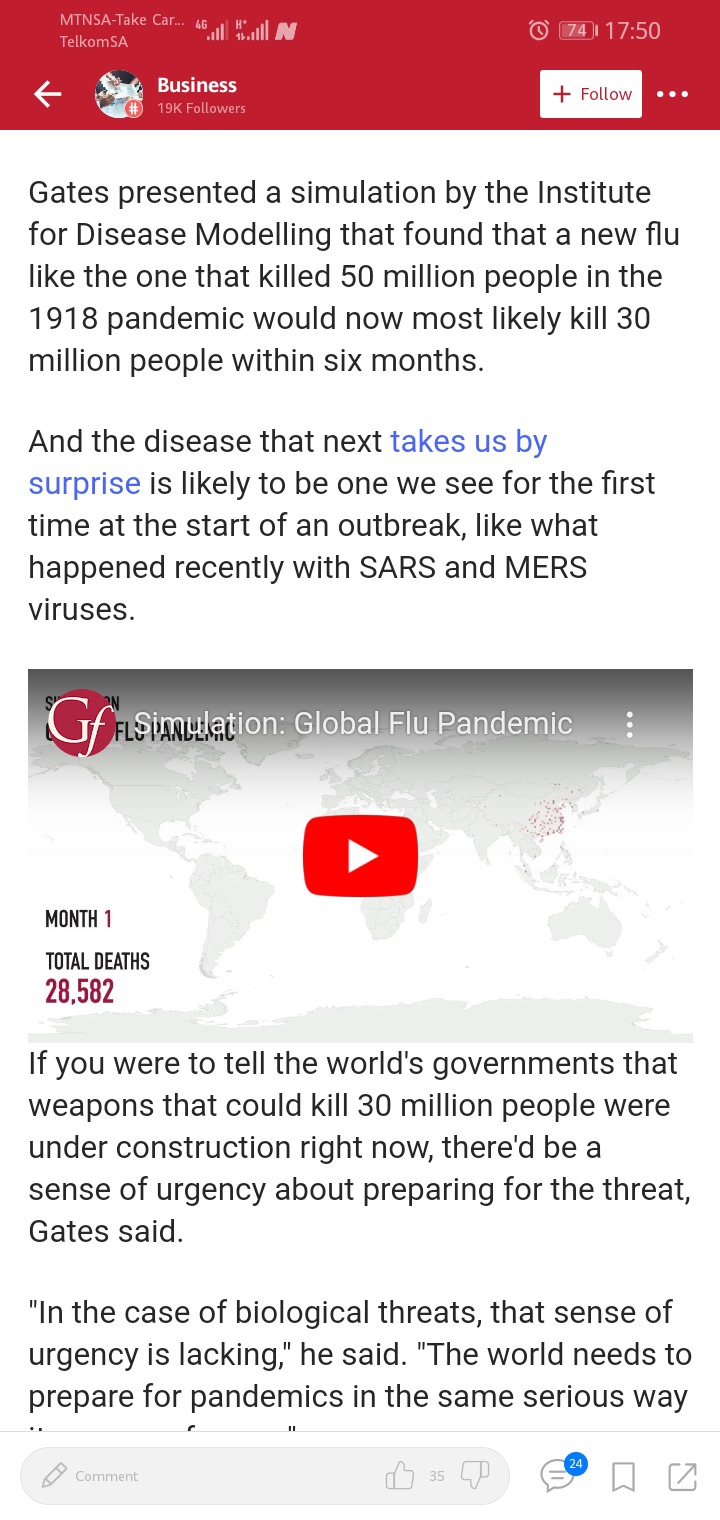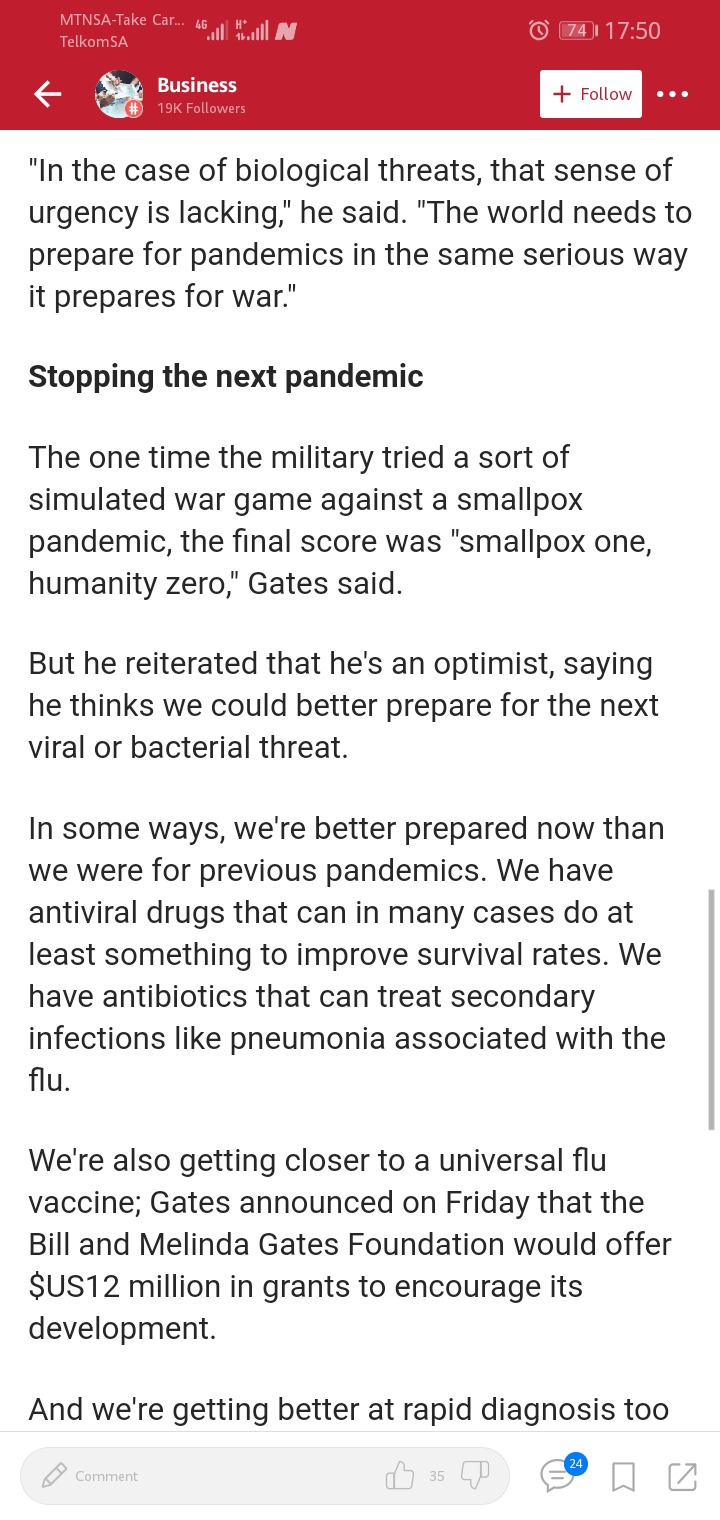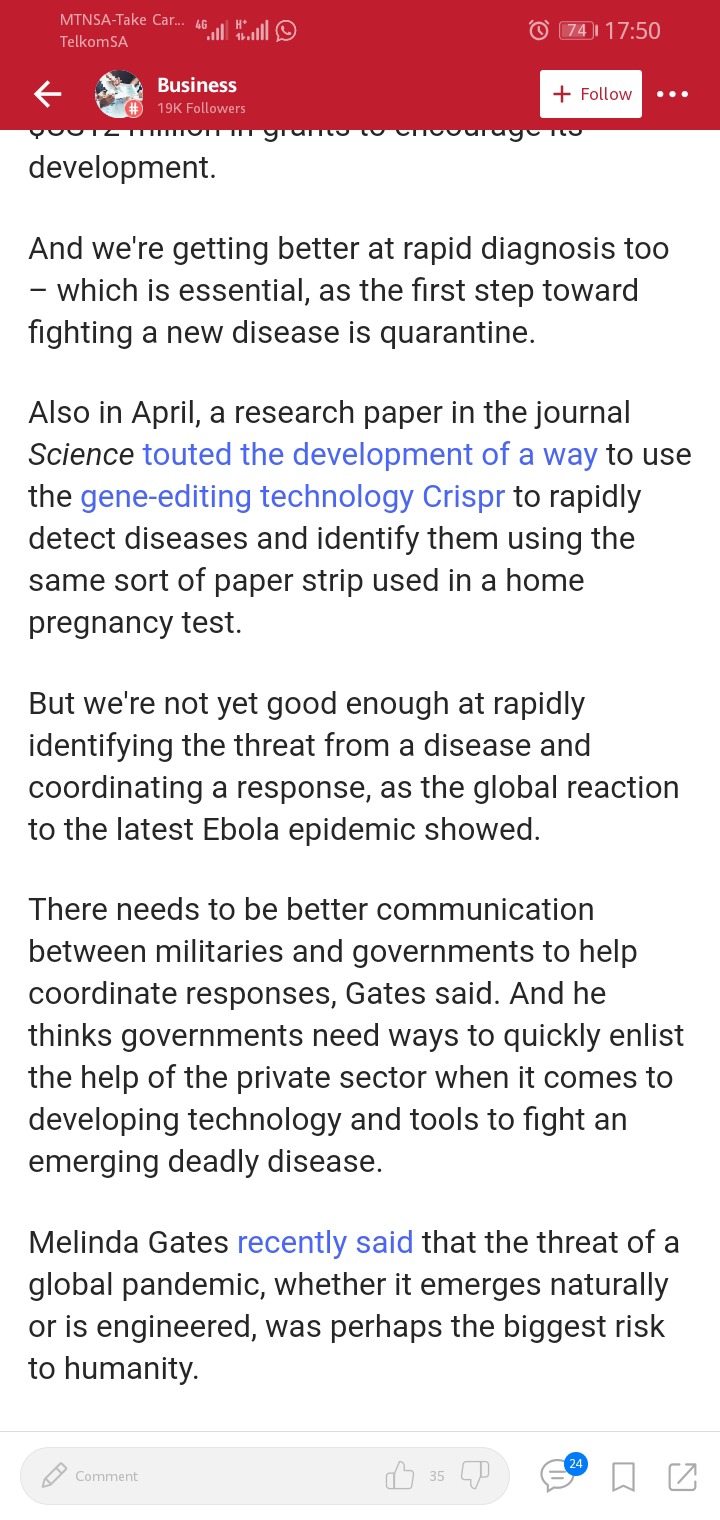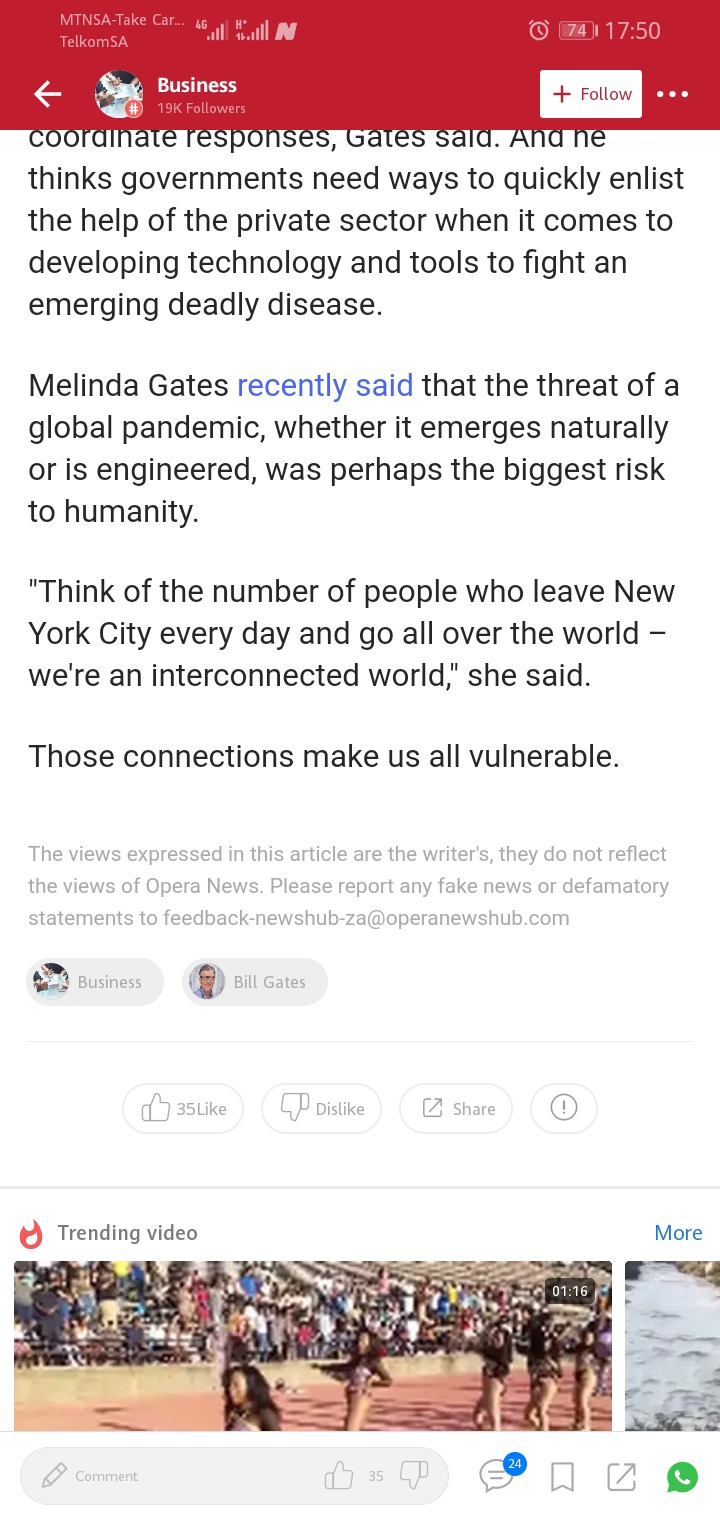 Source: Opera News