Cosatu wants Health MEC Masuku to step aside amid COVID-19 tender looting claims
za.studio.opera.com
2020-07-28 11:55:21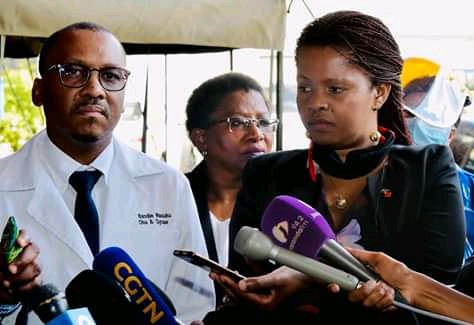 By Thys Khiba
Klerksdorp - The Congress of South African Trade Unions (Cosatu), provincial chairperson Amos Monyela indicates that they want Dr Bandile Masuku to step aside as the Gauteng MEC for health amid corruption allegations.
"Indeed we want Bandile Masuku to step aside as whatever they are doing, a worker is going to be made a scapegoat," said Amos Monyela, Gauteng provincial chairperson.
According to Gauteng Cosatu chairperson, this will be a practical approach and bring confidence of what President Cyril Ramaphosa was selling to the people of South Africa in the New Dawn.
There are developing calls for Gauteng Health MEC Dr Bandile Masuku to step aside amid corruption allegations. Monyela indicates that their province is not only the epicentre for the virus, it is the epicentre for corruption.
This is after the health Masuku and President Cyril Ramaphosa's spokesperson Khusela Diko were linked to alleged irregular PPE tender of R125 million. Gauteng ANC spokesperson Bones Modise indicated that Gauteng ANC secretary, Jacob Khawe wants the two to supply the ANC with a comprehensive report on their alleged involvement in the irregular awarding of a R1.25 million tender to Royal Bhanca Project.
"The ANC decided that they did not want to rely on the media reports. So the two comrades will be expected to furnish the reports to the PEC," said Modise.
Source: Opera News