Covid-19 latest: Health Minister Zweli Mkhize announces that death toll has risen over the 7000 mark
za.studio.opera.com
2020-07-28 11:00:51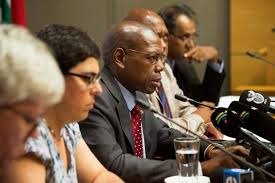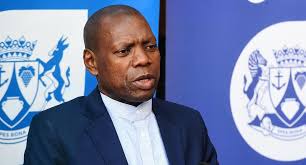 Health Minister Dr Zweli Mkhize has revealed that South Africa's death toll has now surpassed the 7000 mark. South Africa recorded almost 300 deaths since the 16th of July according to the Ministry of Health.
The country is now facing the brunt of the virus head on. Figures reveal that the latest increase in new cases of infection in a 24 hour cycle is at 7 120 cases. The country is now in the midst of the storm as we are in the cold winter months. The total number of cases has surpassed the 450 000 mark. The Ministry of Health has managed 2 802 211 tests. Recoveries stand at 274 925. It was widely expected that things were going to get worse in the cold winter months and the virus has lived up to the expectation.
Minister of Health Zweli Mkhize has urged citizens to play their part in the fight against the deadly Covid-19 virus as it nears its peak. Minister Mkhize urged citizens and political parties to stand up and play their part, mentioning that unity is now needed at this critical stage in the fight against the deadly virus. "As we continue this battle, we look beyond our differences and ensure that we are and those around us change our behavior and observe all measures announced to contain the spread of the virus", Mkhize said. The Minister also went to plead with the nation to unite against one invisible enemy.
Gauteng is the epicenter of the virus followed by the Western Cape, Eastern Cape and KwaZulu-Natal. KwaZulu –Natal has also seen a concerning surge in new cases of the virus as well as deaths. The province has recorded 614 deaths related to the virus. "The picture has dramatically changed. We have now arrived at a point where almost everyone knows that somebody who has been infected by Covid-19. It is no longer a disease from a distance. It is here at home.The storm is here and can be seen through the unprecedented number of infections," KZN Premier Sihle Zikalala warned.
Source: Opera News