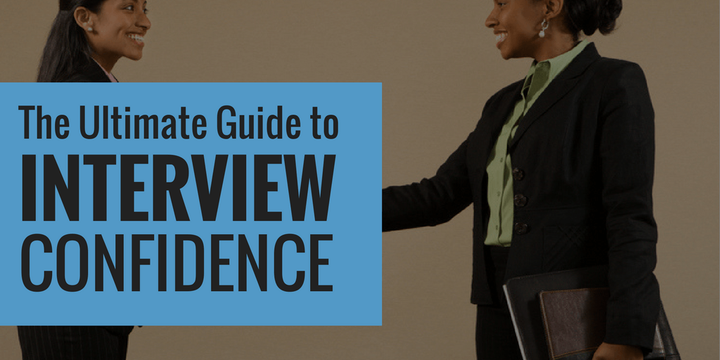 Confidence is a delicate balancing game: too much confidence and you appear arrogant; too little confidence and you appear insecure.
You need to find the sweet spot—the point where you are assertive with your own opinions and are bold enough to take some risks, but you also listen and respect others.
Whether you have lots of confidence or little, keep in mind this advice:
Eye contact. Making eye contact with your interviewer shows confidence, and—short of starting a staring contest—you probably can't go overboard with this.
If you are the type to stare at the desk or up in the air while trying to construct an answer, then make sure to maintain steady eye contact
Match your volume. Roughly matching your voice to your interviewer's will ensure that you speak at an appropriate volume that doesn't get read as too aggressive or too passive. Of course, don't go overboard on this—if your interviewer is barely audible, you should just soften your voice only as much as is easily comfortable for you.
Don't argue (too much). Occasionally, your interviewer might say something you disagree with—and you might even be correct. Speak up, but gently. Use wording like "Interesting—I thought that Apple had stated they wouldn't enter this market," and then if your interviewer stands firm, "Oh, all right, I must be thinking of something else."
No matter how sure you are, always remember that your interviewer thinks you're wrong. And it's your interviewer's opinion that matters.
Watch out for nervous habits. Fidgeting with your watch. Chewing on pencils. Twirling your hair between your fingers. Do any of these sound familiar? Nervous habits like these not only suggest that you lack confidence, but they can also be distracting or even offensive to your interviewers.
If people have told you that you're arrogant, then you'll want to be aware of this. Try softening your voice, really trying to listen, being reassuring toward your interviewer's opinions, and exposing a bit of your feelings.
Content created and supplied by: ClementLifestyle (via Opera News )