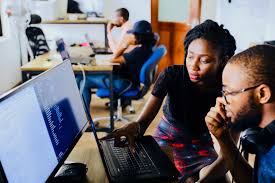 One of the easiest ways to land a job in a tech company is to start by volunteering, however, In this article, I won't discuss selecting volunteer activities based on the value-add to the world.
If you choose to volunteer, the way in which the nonprofit or volunteer activity contributes to the world is no doubt important. You can make your own determination on this matter.
With that giant disclaimer in mind, allow me to offer this resume specific advice: don't serve soup in a soup kitchen. Don't sort clothes for homeless people. And don't pick up roadside trash.
While these may be great activities to do for other reasons, no employer will look at your resume and say, "So, just how many ladles of soup did you say you could do per hour? We've needed a Senior Soup Ladler around here for a while, and I think you're just the right fit!"
These activities will certainly help in some ways. They'll show that you are eager to help and that you can juggle multiple responsibilities.
They can help fill employment gaps, and they can expand your network. They won't, however, go the extra mile.
To get the most mileage out of your community service hours, focus on activities that will build your skills, let you explore career tracks, or get initial experience in a field.
Sales positions
Consider helping raise money for a homeless shelter through cold calls and other connections.
Marketing positions
Help a local minority entrepreneurship group figure out how to target their advertising and promotion materials
Software engineering/design
Ever seen a nonprofit's website? They could probably use your help. Or what about getting involved with an open-source project?
Almost any role that you wish to break into at a tech company probably takes place at a nonprofit as well, so you are sure to find something that adds a little extra oomph! to your resume.
Content created and supplied by: ClementLifestyle (via Opera News )