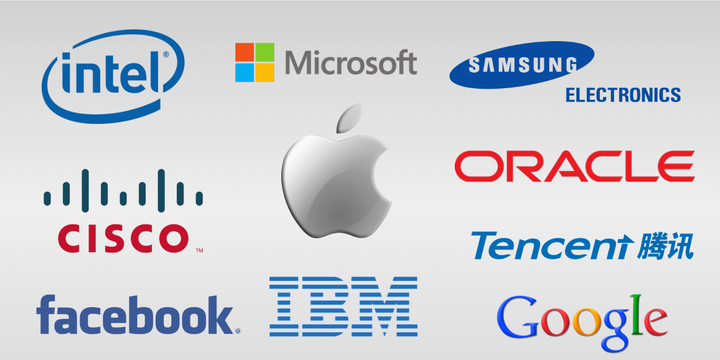 Rumors fly wild about the crazy interview questions at tech companies, most notably Google.
Bloggers and journalists write articles about the intense, mind-stumping questions. Every six months or so, a new series of articles circulates about how so-and-so company has revolutionized its interview process.
But, more often than not, those articles contain mostly false or misleading information. A single offhanded remark by someone not that knowledgeable of the situation gets twisted into a much bigger story, and no one cares to fact check the piece.
After all, it's the crazy stories that get the clicks. The interview process is mostly consistent across the major tech companies.
They're all looking for people who are the classic "smart and get things done" person. The specific way that is assessed varies across positions, of course.
Interview Questions
Most interview questions fit into one of the following four categories:
"Define yourself" questions. These include the standard interview questions like "Tell me about yourself," "What are your strengths and weaknesses?," and "Why are you interested in this position?" 
Behavioral questions. Behavioral questions are sometimes asked as hypotheticals, but are typically asked in a form like "Tell me about a time when . . ."
Intelligence/problem-solving questions. Rightly or wrongly, tech companies place a high value on intelligence. Candidates (although rarely software developers) are sometimes asked brainteasers, but more often they're asked other sorts of problem-solving questions, like estimation questions.
Job-specific questions. Job-specific questions include coding/algorithm problems for solver developers, such as "How would you market ___ to ___?" for a marketing position, product design questions for product managers, sales-related questions for a salesperson, and so on.
Note that problem-solving questions do overlap with job-specific questions; some questions fall into both categories. We will cover these types of questions in later chapters.
The Tech Interview Culture Passion. Creativity. Initiative. Intelligence. And a "getting things done" attitude. Tech companies operate a bit differently from the rest of corporate America. The employees don't wear suits.
Few arrive much before 10 a.m., due in part to horrendous traffic in tech hubs like Seattle and Silicon Valley. Post-lunch (or midmorning, or midafternoon) foosball and PingPong games are standard.
They pride themselves on their funky and innovative culture, and they want people who will fit into this. "You have to prove why you are there, and that you know you fit within their community, that you enjoy the lifestyle," says Andre, a (successful) Apple candidate.
"The moment my interviewer said, 'We are very informal' I took off my tie."
Passion for technology. Passion for technology can be shown through your course work, but it doesn't end there. Do you read tech news sources? Do you use technology in your day-to-day life (beyond just e-mail and basic web browsing)? Are you interested in finding new ways to leverage or improve technology?
Passion for the company. Do you know the company's products? Do you use them? Why or why not? What would you improve?
Creativity. When asked to design something from scratch, can you brainstorm lots of features you'd want? When you're asking to solve a problem, do you think outside the box and push back on assumptions or constraints?
Initiative. How have you gone above and beyond? Have you started a blog? A business? Organized a charity auction? Remember that initiative might be something as nontraditional as putting on a photography show.
Getting things done. Regardless of where the idea came from, do you have a demonstrated ability to accomplish great things? Think beyond just your academic or professional work: what have you done outside of work?
Intelligence. Your GPA can be one show of intelligence, but people with GPAs well below a 3.0 out of 4.0 can and do get hired at the best tech companies. Intelligence can be tested through problem-solving questions or hinted at through your resume.
At the end of the day, it comes down to this: can you communicate how you can help the company? Passion, creativity, initiative, intelligence, and a "getting things done" attitude are all signals of that.
Content created and supplied by: ClementLifestyle (via Opera News )