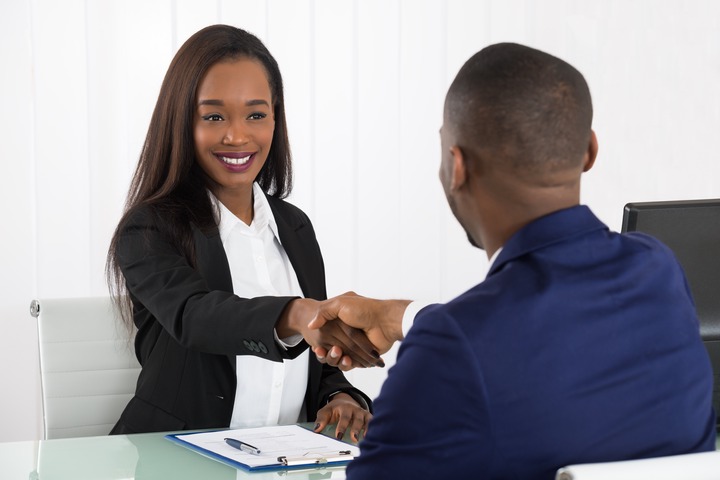 Things you should be aware of before the interview.
●Pre-interview
Be familiar with the company and the person you are interviewing with, this will ensure there is no lull in the conversation.
Have multiple copies of your Curriculum vitae/resume and organize any other material you are taking with you.
Turn off your cellphone completely, putting it on vibrate is not enough
Do not be late! Give yourself atleast 20minutes and be conscious of potential traffic.
■Top interview tips
Research the company you applied at find out their speciality and what they do, what they represent.
Practice and Repeat
Get ready ahead of time
Be on time -Try by all means to be atleast there 15minutes before the interview
Try and stay calm
Follow up after the interview
●The interview
First impression lasts longer, walk talk and look the part, be confident not cocky. Maintain eye contact, present a strong handshake and smile!
One minute pitch. Prepare for the question:Tell us about yourself " by planning out your focus and emphasizing relevant skills that you have early in the interview
Avoid negative statements
Even if you are asked somewhat negative question always portray yourself in a positive light and never talk bad about your former boss.
Your skills
Focus on skills you can implement immediately, employers want to hear on how you could hit the ground running and contribute to their company immediately
Tell your story
Support your claim of being the best candidate by providing examples of situations where you developed , enhanced or used specific relevant skills
Money
Wait until the end or atleast halfway through the interview to ask about the job's financial particulars
Content created and supplied by: Swati_Princess (via Opera News )