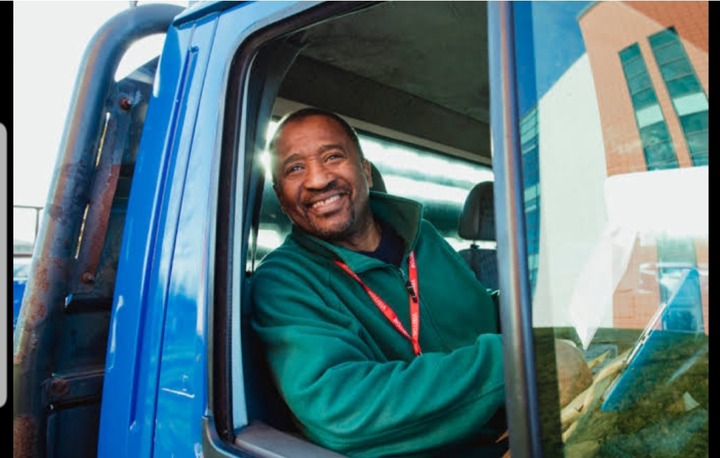 This poor member has a huge problem. He is working for a transporter who I guess they are leasing trucks from, now his truck had a break down and it was figured that the engine has seized. He is waiting for truck to be fixed or till they get another for him to use.
Now in this time there is another transporter who contacted him and offered him a job ..
This is where the problem comes, his best friend works for the other guy and they want him to replace his best friend who is to be fired.
Does he wait till they fix his truck or does he accept the new job at his friends expense.
Friendship doesn't feed your family nor pay your bills, if it's a good offer please consider it, at the end of the day you are out there to provide for your family. Whatever issues your friend has with his employer are between them not you. We need to learn to separate emotions and start being logical in society.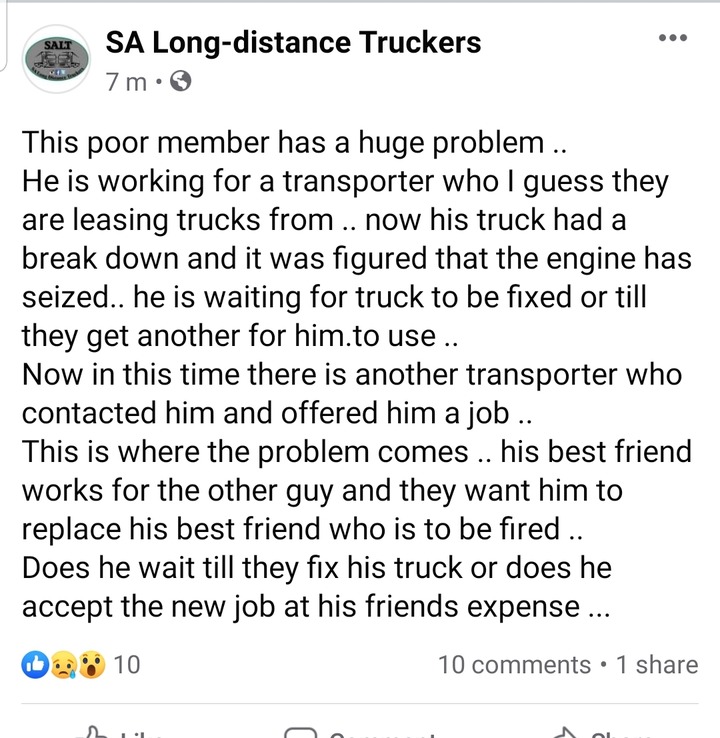 Content created and supplied by: NewsCity55 (via Opera News )