South African Police Services Jobs by Salary
South African Police Services pays its employees an average of R207,842 a year. Salaries at South African Police Services range from an average of R140,179 to R349,288 a year. South African Police Services employees with the job title Police Captain make the most with an average annual salary of R308,122, while employees with the title Administrative Clerk make the least with an average annual salary of R146,966.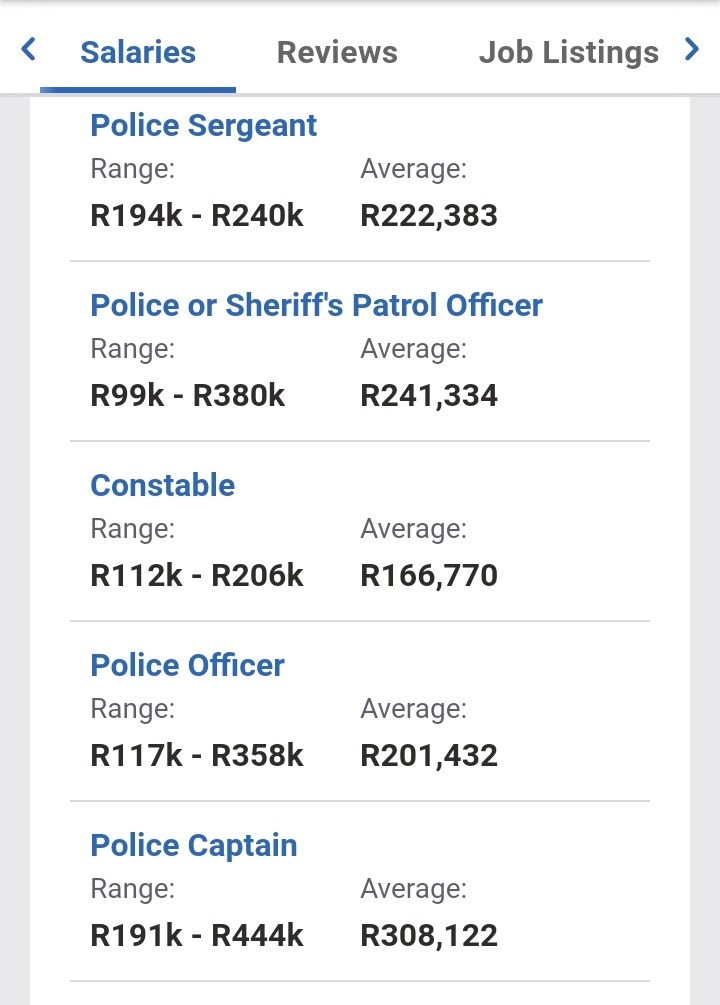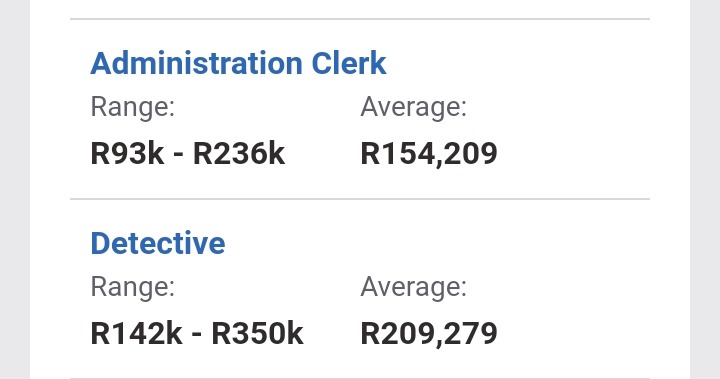 Police are working harder always to makes sure many of us to be safe. It's so sad when you see or hear that one of police member was killed that give us a a view that we lost and we are in danger.
People should respect police officer and always make sure that we make their job easly by giving them good information always.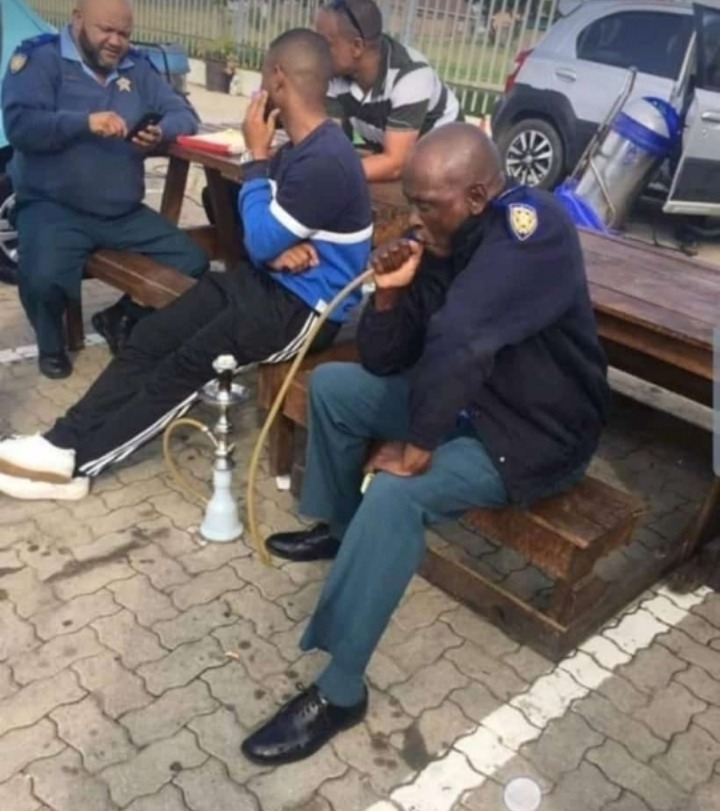 people should stop judging police officer because we are all having feelings so if you see police members drinking alcohol stop judging them they do what they want when on their free time. On this picture we see officer smoking bubble hubby but people on twitter judge him for what reason no one knows. People should learn to identified things before judging them and remember that we are always people who have feeling.
Content created and supplied by: ThePhenomenalNeGo (via Opera News )