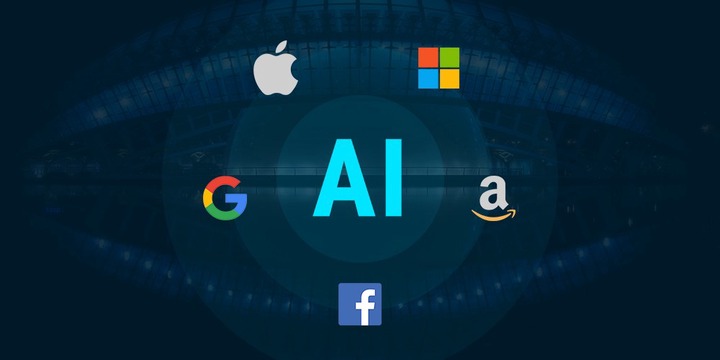 Do you think companies like Microsoft, Amazon, Facebook, and Google are getting tons of great applicants? Think again.
"Hiring managers at Amazon are spending so much time recruiting these days that they barely have time to actually, well, manage," one technical program manager at Amazon told said. Employees from other top companies echoed similar concerns:
"There aren't enough good engineers in the United States. Period. We're like vultures fighting over what little there is to eat," one long time employee of a tech company said.
"We're always hiring great talent. Always," said tech manager once in an interview.
"It's not that we don't get enough good candidates. It's that we just don't know who they are," remarked another manager.
It's true. While you're banging down their door to get in, recruiters are running around trying to find you.
You might be able to just stand still, dutifully submitting your resume online. With a bit of luck and an outstanding resume, they just might bump into you and ring you up. Most candidates, however, find that they must get a bit more creative.
The Black Hole:
Online Job Submission Candidates call it a black hole for a reason. You drop your resume in and it essentially disappears, never to be heard from again. Normally.
But it happens. Kari, a financial analyst at Amazon, applied through Amazon's website and promptly received one of those e-mails—"Blah, blah, blah . . . we'll keep your resume on file." And they did, and later offered her a job.
Philip got his job at Bloomberg LP through applying on Monster.com. I got my internship at Apple by applying online. Companies do recruit from their online job applications, but there are so many candidates in there that it's difficult to stand out from the crowd.
That's true even if you're a strong candidate. As random as the process is, you can do something to shift the odds just a bit more in your favor.
Making the Best of the Black Hole
To increase your chances of getting a call, make sure you follow every instruction. Needle, haystack: you do the math. With so many applicants to wade through, recruiters and hiring managers may look for any excuse to toss your resume.
If they want your transcript, submit your transcript. If they want your top three desired teams, answer their question.
Little mistakes can be fatal. Second, if the job opening is fresh, apply quickly. Waiting three days to think things over just increases the size of the haystack.
Companies may even stop looking after a certain point so that they can make decisions on the early birds. Third, put yourself in the shoes of the hiring manager.
If she does a search through the Applicant Tracking System, what keywords will she use? Make sure to list these on your resume. For example, if the role encourages an MBA, you'll want to make sure that you have "MBA" written on your resume rather than just "Master of Business Administration."
You may want to list your education as "Master of Business Administration (MBA), 2010" to make sure your resume gets picked up by both searches.
Fourth, remember that just because you discover the opening through a job website doesn't mean you have to apply through it. "If the application mentions the recruiter's or hiring manager's name, you might be able to track down his name to send a personalized note," advises Barry Kwok, a former Google recruiter.
Content created and supplied by: DrClement (via Opera News )