If South Africa tries to print enough money for everyone, this is what will happen | Opinion
There are more than 190 countries and territories in the world, and each country has its own currency or legal tender. In other words, each country has its own version of the money used to pay for goods and services.
Each country has a central bank that prints and regulates the circulation of money throughout the country. This bank is also responsible for making changes to banknotes such as their design, color, texture and size. If central banks have as much power as we mention, why can't they print enough money for everyone in this country? Why are some people rich and some so poor? Why do people hunt for money all their lives to do so little? I think you should have asked one of these questions at least once out of curiosity.
In this article, I'm going to tell you why countries that print too much money are such a bad idea.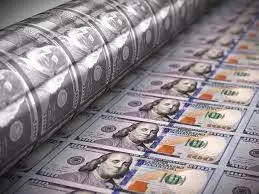 1. Money loses its value
Several countries in history have tried to pay off their debts by printing too much money to make matters worse. For example, if for some reason CBN decides to print more money than usual, as a result too little money is being sought for too little goods and the price of the goods rises rapidly. Items from R100 to R1000 in a few months or even suddenly and because there is too much money, people pay for the little things they want.
2. Inflation
Inflation is a term that describes the rapid increase in the price of a commodity in a country. In contrast to inflation, which reflects the fast regulation of commodity prices, hyperinflation is usually out of control. The price of raw materials increased by more than 50% per month.
This is usually because there is too much money in circulation. For example, in 2008, Zimbabwe tried to pay off its national debt and save its economy by printing that much money. Result? Everyone has money, but it's almost useless because the price of goods keeps going up. In fact, it has such a powerful impact on the country's currency exchange that one billion Zimbabwean dollars is worth less than $1 in the United States.
Other countries that have seen this in the past include Venezuela in South America and Hungary in Europe.
I guess you have known why no country prints excess money.
Do you agree with my opinion? Tell me what you think about these down below in the comments section. If you like my article, you can follow me up for more interesting updates.
Content created and supplied by: M.Nxumalo (via Opera News )