IMF loan, who is going to pay
za.studio.opera.com
2020-07-28 11:30:01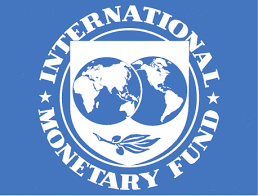 South Africans are in for it or they have no say in what the government is deciding. Is the money going to be part of the corruption that we see daily or monitoring will be introduced and strict rules be used.
Getting the IMF is more like increasing debts on our shoulders as citizens. We pay tax and receive no services. Top dogs are becoming more richer and richer daily while ordinary citizens gets poorer.
The money stolen by combrates is not recouped and that's the reason there is continuation of corruption because there is no steps taken after money being stolen.
The battle is far too much as people have no jobs and UIF is stealing their money too. Since the South African people are the ones who are going to pay the debt- let there be transparency.
Let there be monitoring and evaluation department and accountability from all people responsible with finance of the government.
The main reason there is a need for loan is the mismanagement and overpricing of products because people want to benefit other than the community.
If getting the loan will save RSA from recession let it be, but conditions have to be in place for this country to prosper.
Source: Opera News