SASSA's R 350 Grant Is Giving Tito Mboweni Headaches - 'Where Will We Find The Money?' He Asks
[Sources: Twitter Tito Mboweni
& Business Live]
Finance minister Tito Mboweni has expressed some uncertainty over the extension of the SRD grants for a further 3 months. Tito Mboweni said this extension will cost the government in the region of 6 billion rands. He posted this on his twitter account, and hinted that he was concerned about where this money will come from.
The extension of the 350 grant was part of the economic recovery plan. Ramaphosa announced that eligible South Africans will continue to receive the 350, which was introduced around the beginning of the covid19 pandemic.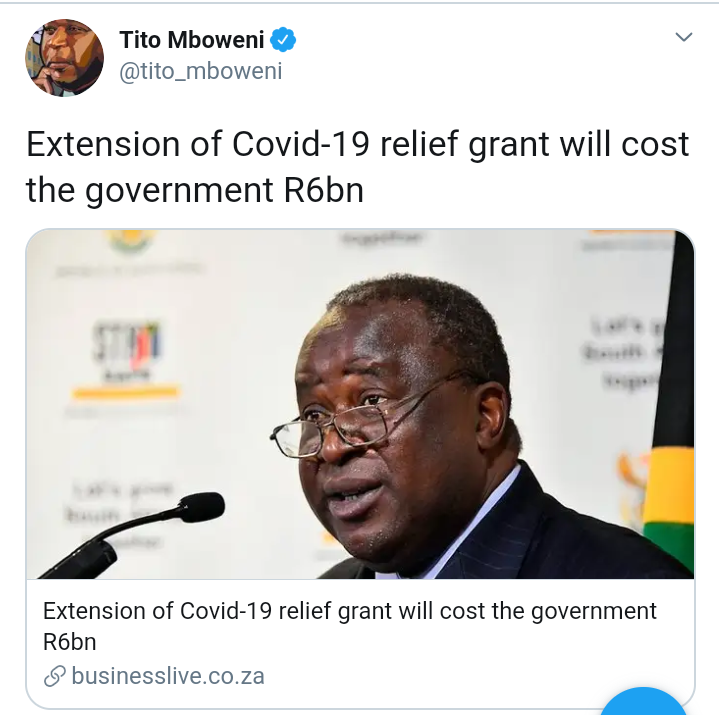 But the extension of this grant appears to have unsettled the finance minister who has to accommodate it in an already tight budget.
Asked about his feelings over the extension of the grant, Mboweni's response didn't reveal much. He only stated that the National Treasury has a lot of work to do in order to come up with these funds. This is what he said.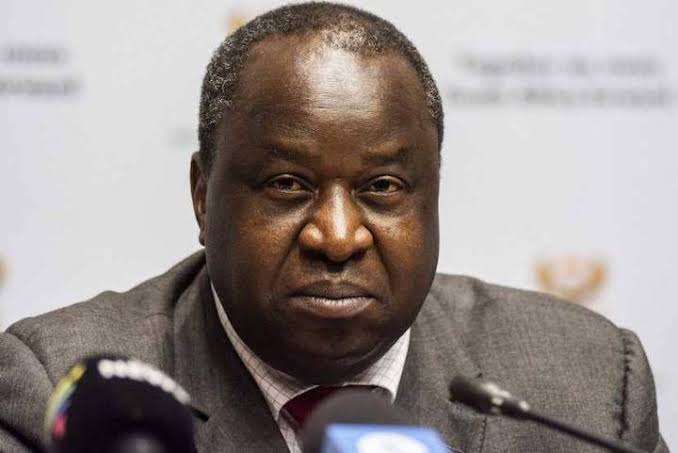 "The president has decided to extend [the grant] for three months and the job of the National Treasury is to adjust budgets and make sure that the decision by the president is achieved," Mboweni said.
Mboweni said he may rely on the budgets of other government's programmes to find the money to support the extended 350 grants.
Mboweni had previously mentioned that the government would not afford the 350 grants for a longer term.
Content created and supplied by: Phakzo (via Opera News )