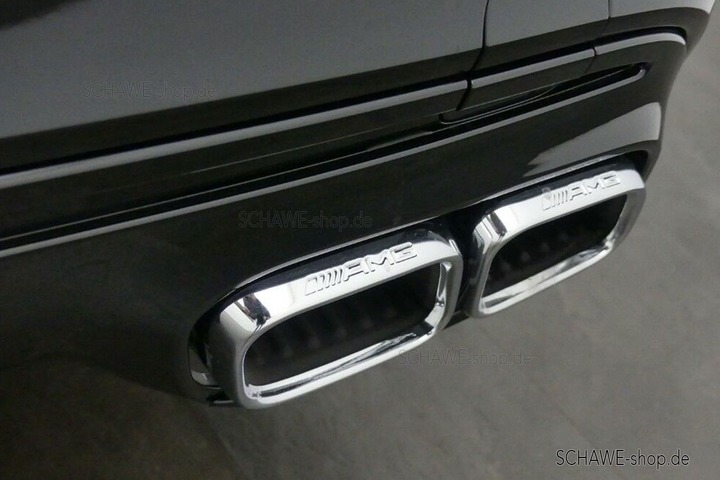 Mercedes Benz performance division for fast cars is known for creating cars that are extremely possessive of their owners, growling and snarling angrier than a dog. Besides 0-100, times, there is much more to the price of your car such as the overall experience and nothing makes a great case for experience more than sound.
15 Of the Greatest AMG Cars
The company from Stutgarrad has been making performance cars for Mercedes since 1977, in other words, it's been making cars since Kanye West, Shakira and John Cena touched down on earth and in that time they've made countless of models.
15) AMG R63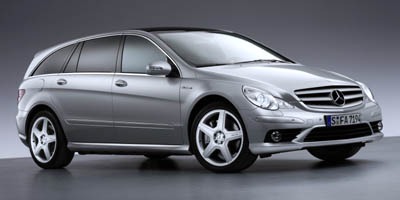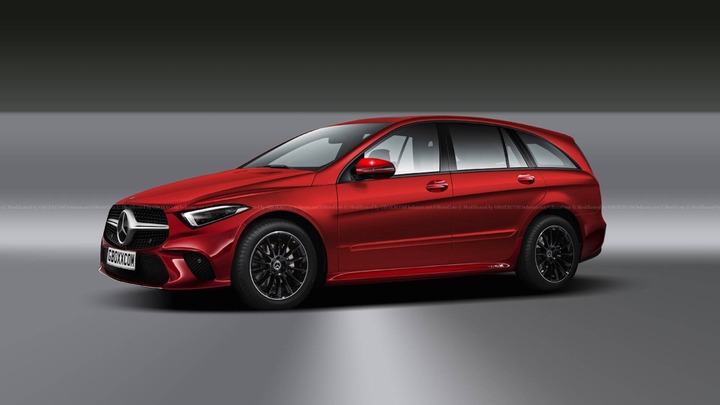 If you didn't know any better you would be forgiven for thinking that some devoted fan should be given a medal for thinking out the box but the reality is that the medal should be given to the designer or engineer who came up with the brilliant idea of turning an ordinary people carrier into a sports MPV back in 2007.
With a 6.2-litre V8 it could move, getting to a 100km/h in less than 5 sec. Best of all, there's talks of a newer version but how true those are, we are yet to see.
14) AMG 300 SEL #TheRedPig

Ya... South Africans and motor racing, maybe the generation after Ama2000? But... what makes this car special was that this was a proper luxurious saloon of the 70's. It used a 6.8-litre engine and went racing 24hrs
Fun fact: This was the very first S-class Mercedes ever produced, making this the very first S63 they ever made after the name change from SEL to S Class.
13) AMG C63 (W204)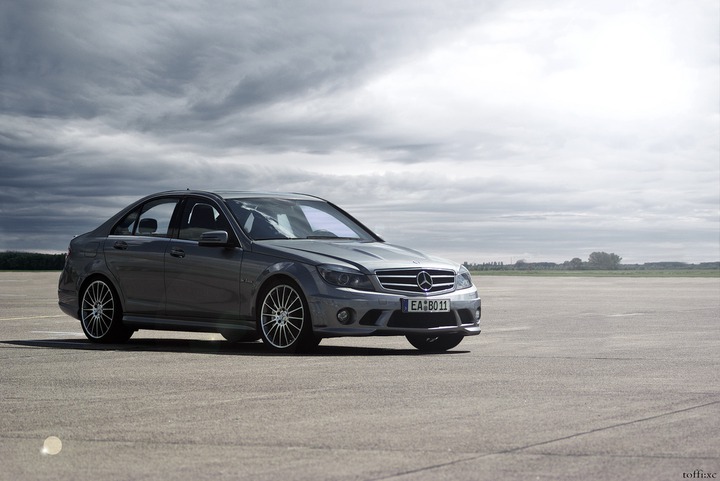 This car makes the list because it was one of the last naturally aspirated cars #NoTurbos. It used a 6.2 Litre V8 making it sound like a monster without any turbos getting in the way of the exhaust as the needle moved up the rev range.
Plus there was a Black series which made these even worse and by worse, we mean faster.
12) AMG 300 E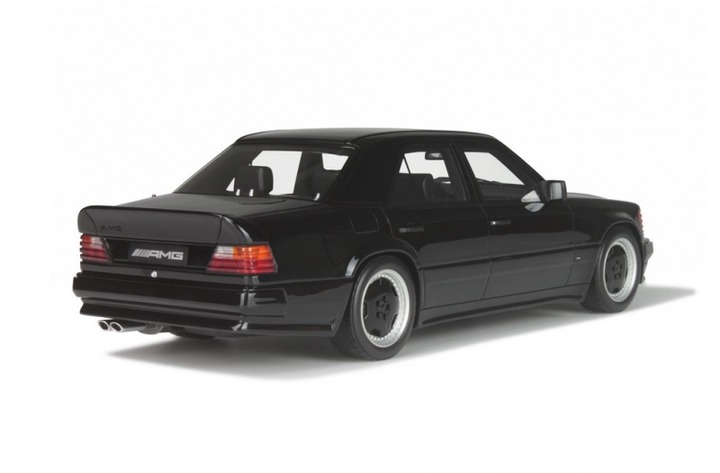 When this car came out in the 1980's it was one of the fastest four-door saloons out there. The proof is in the pudding because it was faster than a Ferrari Testarossa. Let that sink in for a moment, a four-door E class in the making was faster than a two-door supercar specifically designed to go fast and cost nearly twice as much.
11) AMG CL 65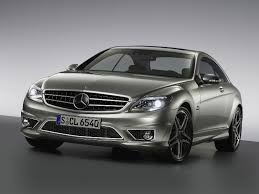 This was sad because South Africa didn't get this and what's worse when this car came out, it did so with a v12 engine which was unheard of back then and produced 612hp, which is what the current generation E 63s makes now.
10) AMG SL 73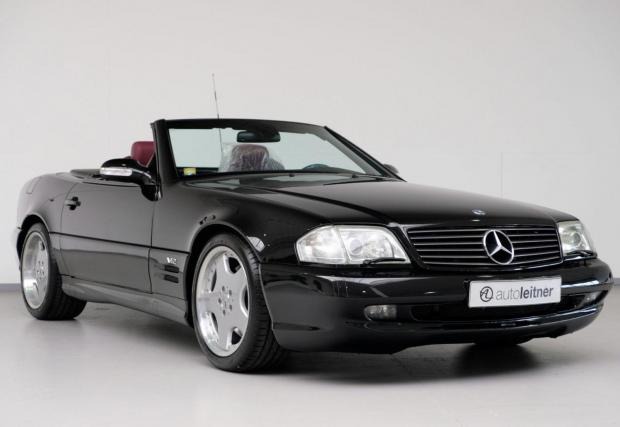 The car itself is nothing to write home about (no pun intended) as it was just another state of the art Mercedes-Benz roadster produced at the time of its production run. However, what makes this car so special is literally what lies under the hood. It's the engine. The 7.3 litre V12 it used back in 1995 was still being used in all of its products until 2019.
Fun Fact: This is the engine used in Pagani Zonda's in different states of tune for different editions.
9) AMG A45s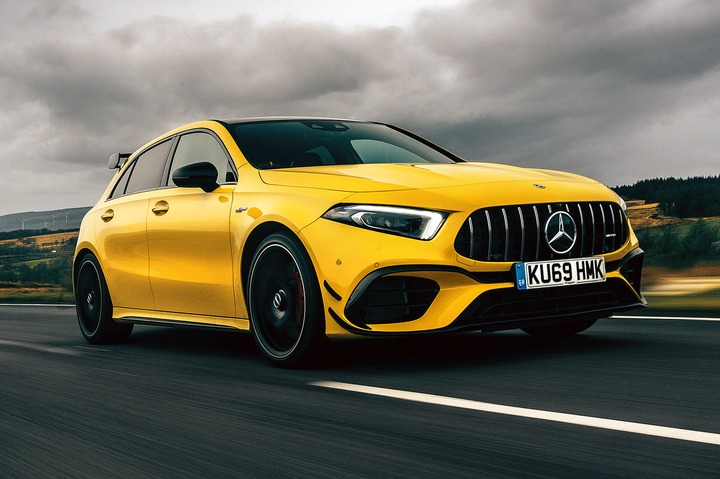 Want to know what it's like to go fast under the AMG nameplate then why not do so in the baby AMG. Unfortunately, downsizing has affected everybody and everything, decreasing from a v8 to a 2 litre but that doesn't mean that the power output of the A-class has gone down because it's the most powerful mass-produced 4 cylinder engine in the world.
8) AMG G63 6x6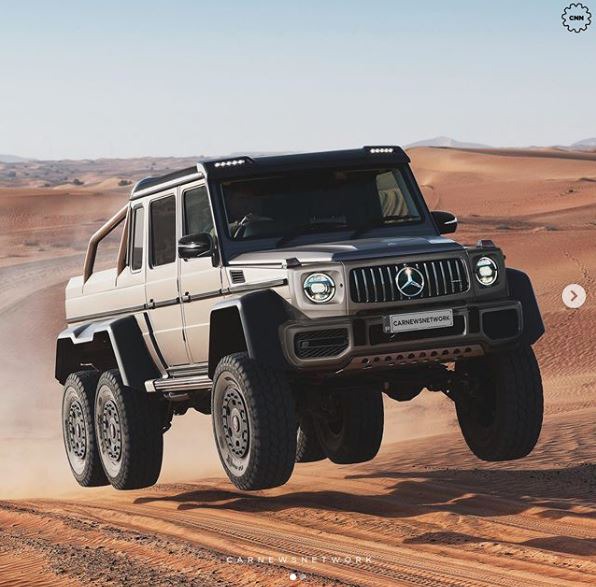 The G63, iconic, both in its original form and in its pavement conquering version but the version that tops them all is the one that looks like it shouldn't exist. A monster truck for the road both on it and off.
7) AMG SLR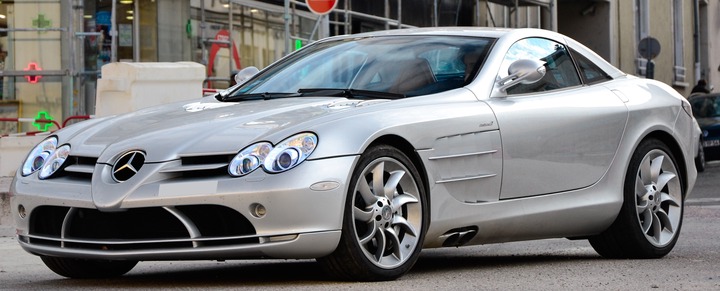 We owe the notion of a hypercar to the SLR. Consider it the book of Genesis in the Hypercar Religious texts.
6) AMG GT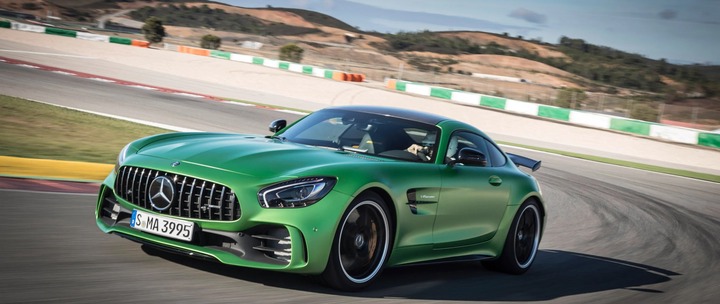 The beast from the Green Hell!!! If you know you know if you don't feast your eyes on the image above. The GT was created to revive the AMG name after it took a hiatus from creating overpowered sports GT's by putting the most powerful V8 engine Mercedes have put into a road car thus far. That, and creating a black series version.
5) AMG CLK DTM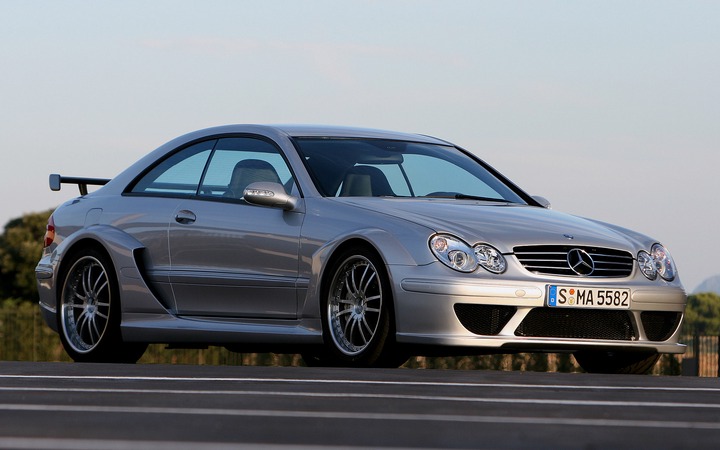 Another AMG inspired by racing. The 2004 CLK DTM used a 5-5-litre supercharged V8, a body kit and massive wing all stock, from the factory just to celebrate another victory in the German Touring Car Championships. Now if that's not flexing then I don't know what is.
Fun Fact: Only 100 were ever made.
4) AMG E63s Estate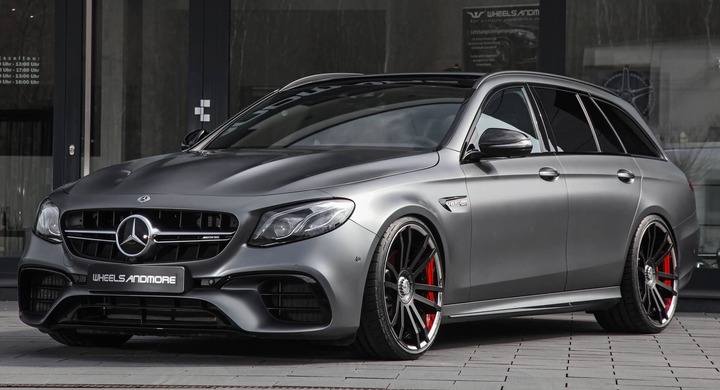 The reason this car is on this list is not that it can get to 100 km/h in 3.6 seconds, many of the cars on this list can do that but the reason it's so far down on this list is that it can do 300km/h unlimited unlike the 250km/h we've come to know from German carmakers and it still has space to seat five comfortably and their dog on the N3.
(Don't break the speed limit on the road, no matter what, always obey it for the safety of you and other drivers on the road)
3) AMG SLS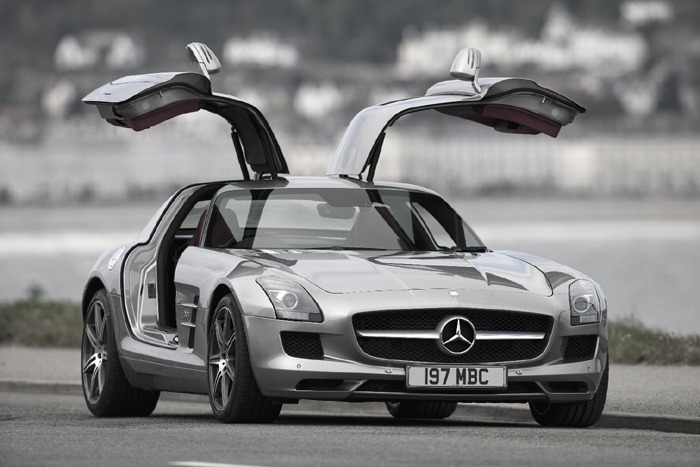 It would be awkward not to have this car on this list. Those gullwing doors scream I've made it plus it's so loose at the back just going around a traffic circle and you're drifting. A modern interpretation of the 300 Sl, the original owner of those doors.
2) AMG CLK GTR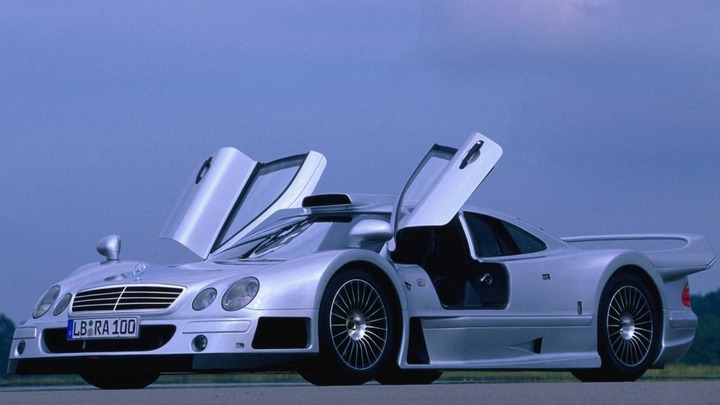 In order for Mercedes to go racing with it, they first had to sell 25 road-going versions to qualify and so, the GTR hit the streets with a 6.9 V12 under the hood and top out at 344km/h (It must've sounded like a mosquito after 320km/h). It came as a hardtop or convertible and cost more than a million Pounds when new. Not Dollars, Pounds in 1998, that's R20 359 979,48 at the time of writing this article.
But the car has increased in value so much that it's now worth slightly more than $5 000 000 (US), R 72 798 400.21.
1) AMG One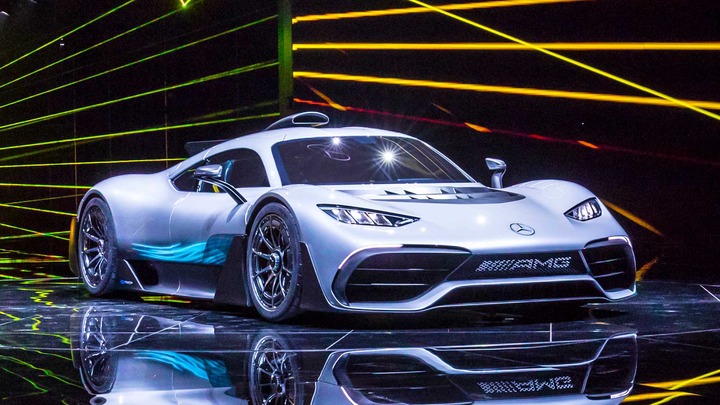 AMG One, Project 1, Lewis Hamilton's car... it goes by a couple of names but the AMG One is its official name found on its Birth Certificate or VIN. So what makes this car so special? It's because it's a Formula 1 car for the road. It comes with a Formula 1 engine placed in a car that meets and passes all the safety tests in order to work. Plus it's a hybrid that makes more power than a Bugatti Chiron but weighs 700kgs less, so do the math and calculate the power to weight ratio to see how fast it goes.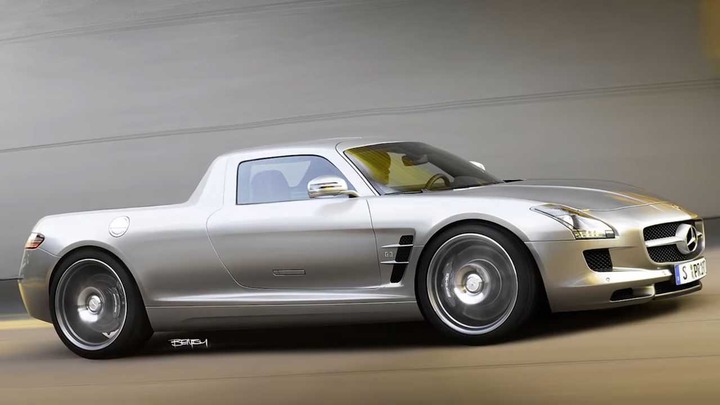 Source:
https://bit.ly/37rEwFZ
Content created and supplied by: TheCarGuy (via Opera News )