https://www.facebook.com/116606626840472/posts/259921562508977/
Taxis, buses and cars are stuck on Ga ramoshoane Road D3426 in Moletjie.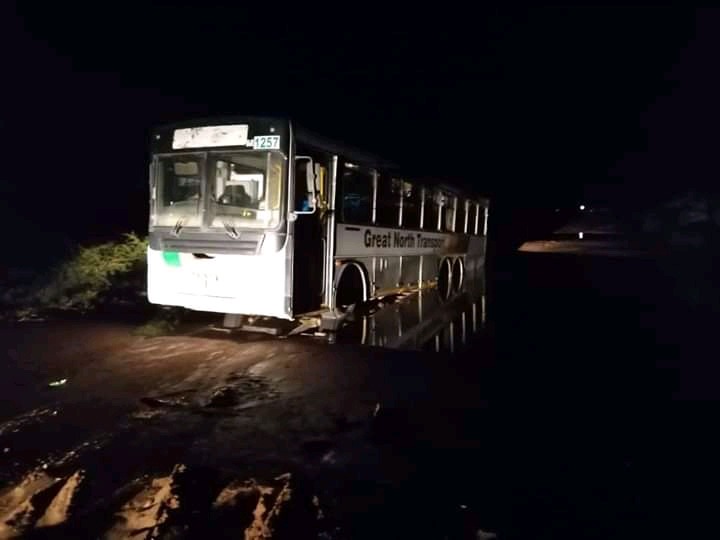 It was reported lately about this road that was budgeted approved and contract Advertised but nothing happened.
Commuters are stranded.
The residents calls on the Polokwane municipality to assist because the matter is worse now
Roads corruption:
If public funds are spent on investments for new infrastructure projects, while financial means for maintenance are insufficient, large scale diseconomies are generated. Road conditions depend on how well it was built initially and maintained. A high percentage of "poor" condition roads may be the result of corruption.
The causes are:
· A bias toward large capital projects instead of maintenance of existing networks;
· A tendency to misuse resources generally by not investing sufficiently in routine maintenance;
· Poor quality of construction and repair work, and
· Fraud in construction and repair work.
Corruption in the construction sector not only plunders economies; it actually shapes them. Corrupt government officials steer social and economic development towards large capital-intensive infrastructure projects that provide fertile ground for corruption, and in doing so neglect health and education programmes. The opportunity costs are tremendous, and they hit the poor hardest.
Why corruption occurs easily during road construction
The following features of construction projects make them particularly prone to corruption:
Size of infrastructure projects: It is easier to hide large bribes and inflated claims in big projects than small projects.
Uniqueness of projects: Many major construction projects are one-off making costs difficult to compare, which in turn makes it easier to inflate costs or hide bribes.
Government involvement: Insufficient controls on how government officials behave, combined with the complexity of projects make it relatively easy for officials to extract bribes.
The number of contractual links: This enhances opportunities for bribe payments in exchange for contract awards.
The number of phases: Complex multi-part phasing involving different management teams makes project oversight difficult.
The complexity of projects: Bribes and inflated claims can easily be hidden or blamed on other factors, for example, poor design or mismanagement.
Lack of frequency of projects: Major projects come at irregular intervals. Winning these projects may be critical to the survival or profitability of contractors, which provides an incentive to contractors to bribe.
No single organization governs the industry: Each profession or trade may have a different professional association, with different codes of conduct and levels of enforcement of these codes.
High specialisation of companies: Many construction projects have an element of specialisation with them which only few companies can deliver on. Hence there is much room for the formation of cartels during the bidding process, which increases cost considerably.
Please share and follow me for more
Content created and supplied by: TAKASHIMOGORU (via Opera News )