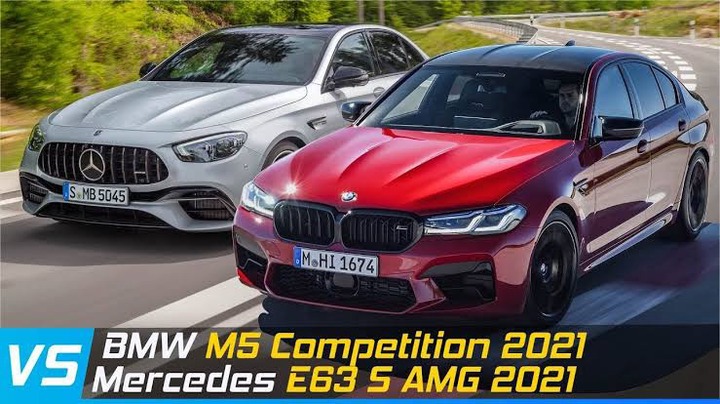 With its new M5 competition, does BMW has enough to take it against the Mercedes E63s AMG. Two German beast that have been dueling for decades have now become the giants everyone is talking about.
Both cars fitted with a twin turbo V8 engine, the M5 Competition taking the upper hand at 625 horsepower against the 612HP AMG. The Mercedes has more torque which makes it not so easy for the BMW.
A professional driver from Auto bild spotscars, drove both cars on a track with the same set of tires, same all wheel drive system with an option of rear wheel drive, BMW gave a better performance.
Even when both cars claim the time of 3.3 seconds 0-100 km/h, but one just has more power than the other. The BMW has more power and just knows how to put its power down to its wheels.
Though both cars are the giants of German, and so hard to choose which one is better than the other, but The M5 Competition has taken this one.
Content created and supplied by: V_Ram (via Opera News )