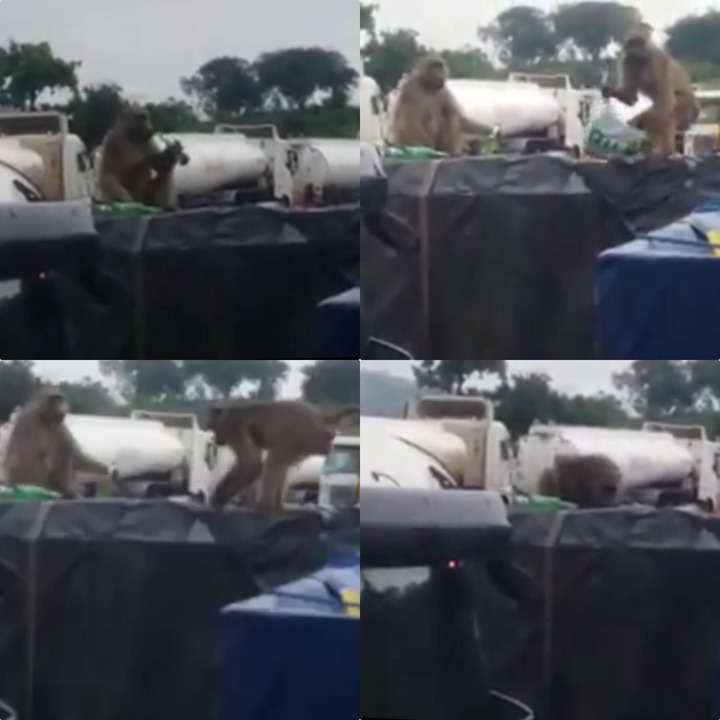 The video footage shows an incident where monkeys are seen looting beers from a truck at the Zambian border while the trucks are stationary.
It seems like the monkeys now know where to get the good stuff as they targeted the beer truck out of all the trucks that were carrying other goods, it seems like the monkeys learned from South African citizens very well as they do the looting very well.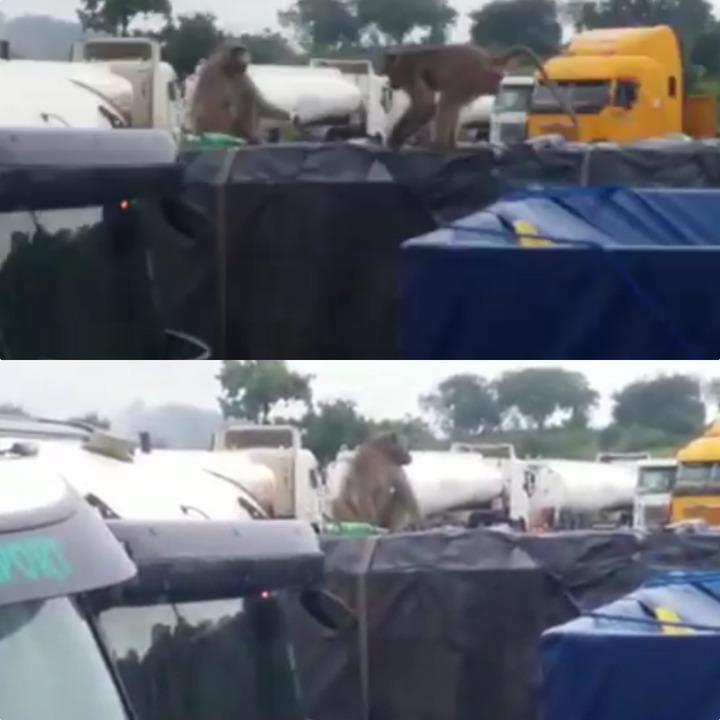 The monkeys had climbed at the back of the truck, right on the trailer and took 6 and 12 packs each before scurried away to drink in the comfort of their own home. This is very reminiscent of the way South African citizens behave when they a truck in distress, but in this incident the trick was just parked by the road and there was no distress of any kind.
I wonder how they looks like when they are drunk, we all know how we are like in S.A after booze we behave like them, perhaps they would behave more civilized.
https://www.facebook.com/265615323578878/posts/2114677455339313/?sfnsn=scwspwa
https://www.facebook.com/265615323578878/posts/2114677455339313/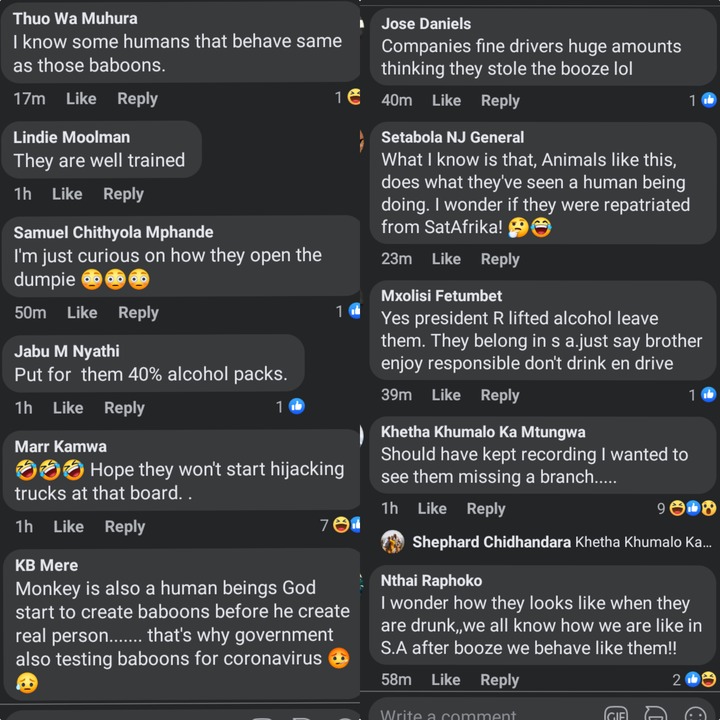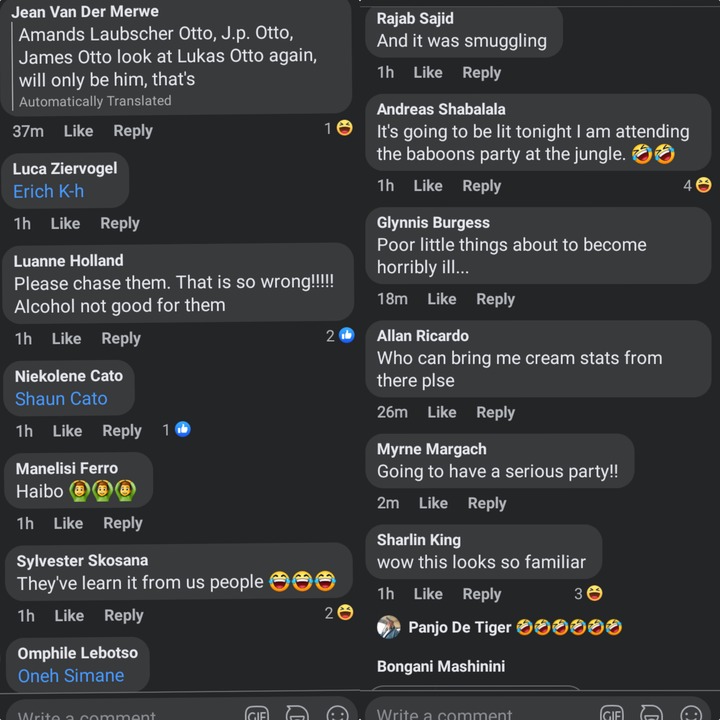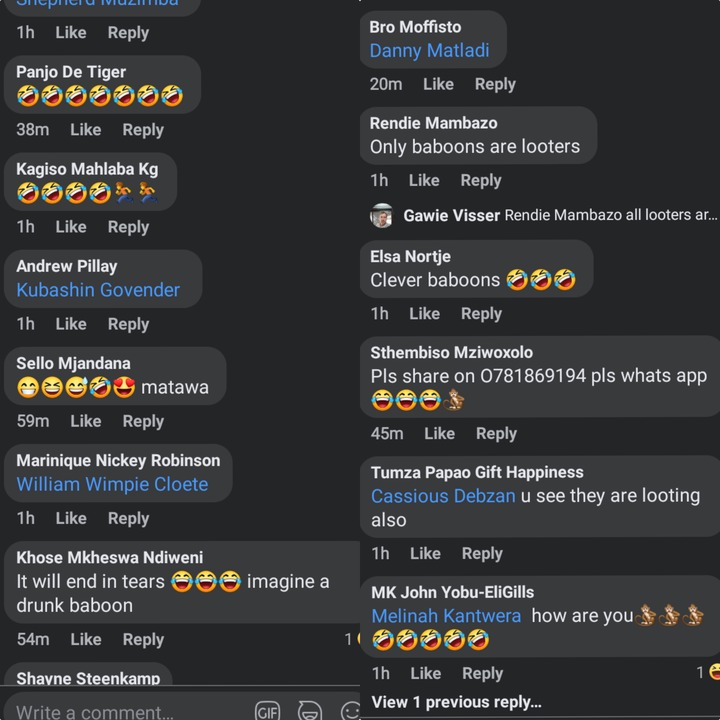 Content created and supplied by: Heist.money (via Opera News )