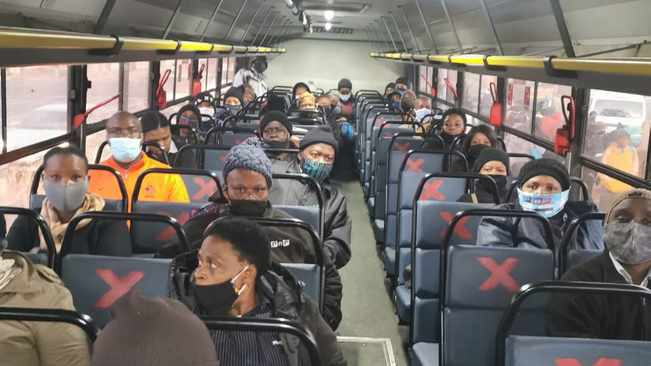 The Public Utility Transport Corporation (PUTCO) is a provider of commuter bus services in the provinces of Gauteng, Limpopo, and the western parts of Mpumalanga in South Africa. PUTCO was established in 1945 after the bus strike of 1944. Now, PUTCO is going through a rough season. The bus company has announced that it will be retrenching 214 of its employees.
In a statement the company says like most businesses it has been severely impacted by the coronavirus pandemic and subsequent lockdown regulations imposed by government.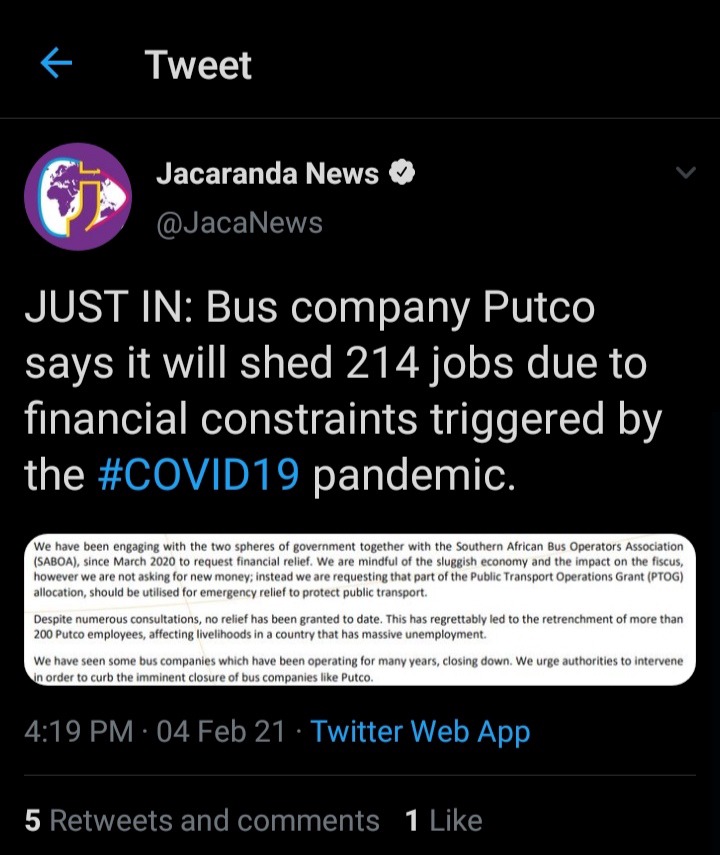 More and more worker losing their jobs,first Greyhound closing down,now Putco retrenches 214 employees
PUTCO is the only public passenger company previously listed on the JSE Limited and has grown into the biggest commuter bus operator in the country.[2] It operates 1,600 buses, employs just over 3,300 people and transports more than 230,000 commuters daily. PUTCO vehicles travel more than 90 million kilometres per year. PUTCO began manufacturing special access buses in 2002. They are designed and operated in consultation with organisations that work with people with disabilities.
Source:https://twitter.com/SABCNews/status/1357339967320559629?s=19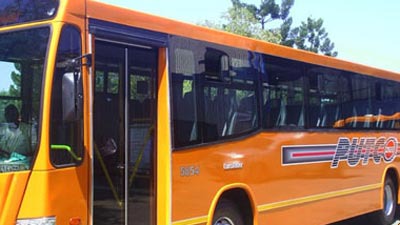 Content created and supplied by: Mmapula (via Opera News )