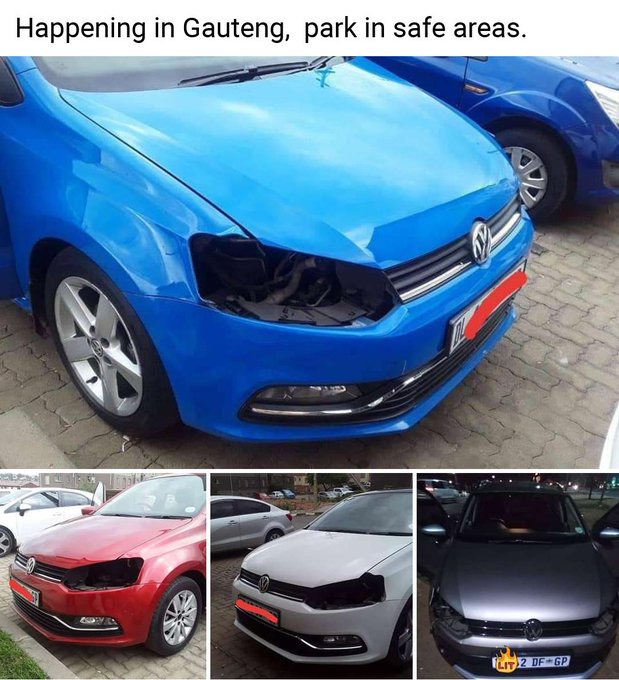 A video footage released from a parking lot showed how easily the VW Polo car can be stripped in a few seconds.
An unidentified man is seen in the video footage sneaking towards a red vw polo, the man pulled the first car headlight in less than 8 seconds and proceeded to another headlight before leaving the parking lot in 14 seconds.The man did his job in a shocking striking speed.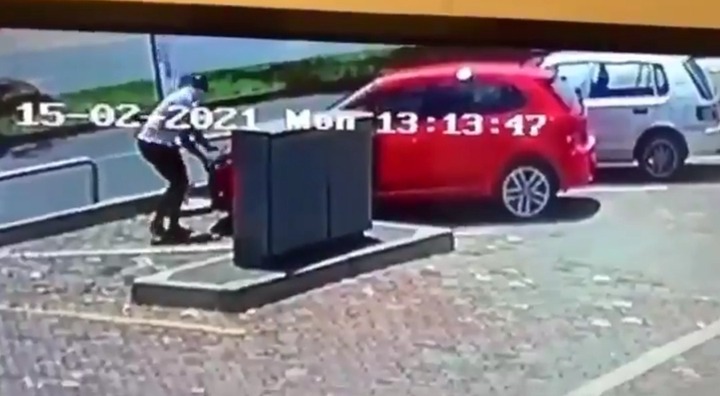 I mean the job was way easy for him. Clearly this left many VW Polo drivers suspicious."What if Volkswagen makes it easy on purpose, so that people have to go buy parts from them and push sales? I don't believe that they don't know this is a risk" said a very suspicious VW Polo driver.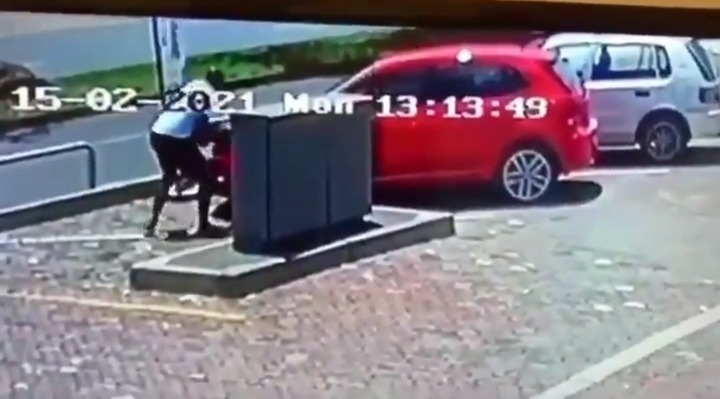 Apparently Volkswagen don't make a lot of money from car sales, but from parts and maintenance and the manufacturer's plan says that you have to buy parts from them. If not you loose the warranty.No wonder many were left suspicious.
"Their cradle is plastic, hence it's easy to burst the bonnet open. They don't even bother 'adapting' the vehicles according to the country and it's crime trends. My friend's polo got stripped, the insurance (Miway) replaced original parts with pirates, the bumper has a slight dent"
But a few stood firmly on their ground and stuck by Volkswagen as they explained that Volkswagen try to make it easier for their technicians to replace their components, but adversely making the criminal's job easy. Clearly Volkswagen needs to improve here and there as the criminals have figured how to steal it's car parts in seconds.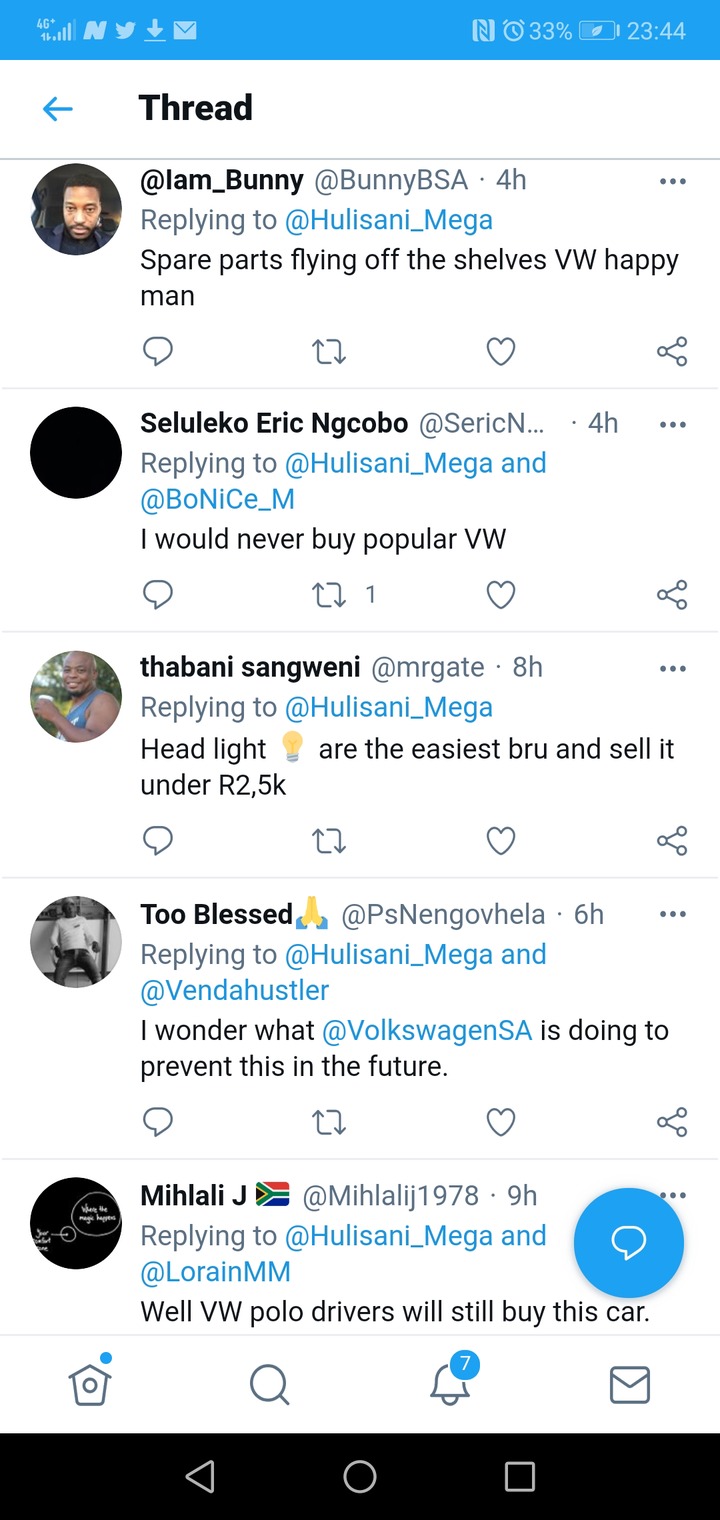 If it wasn't for the cameras, no one would have believed the security guard when he says "I didn't see anything".to view the video tap on the link below.
https://twitter.com/i/status/1361939097271611404
Please kindly follow for more updates. 
Content created and supplied by: Blue5 (via Opera News )