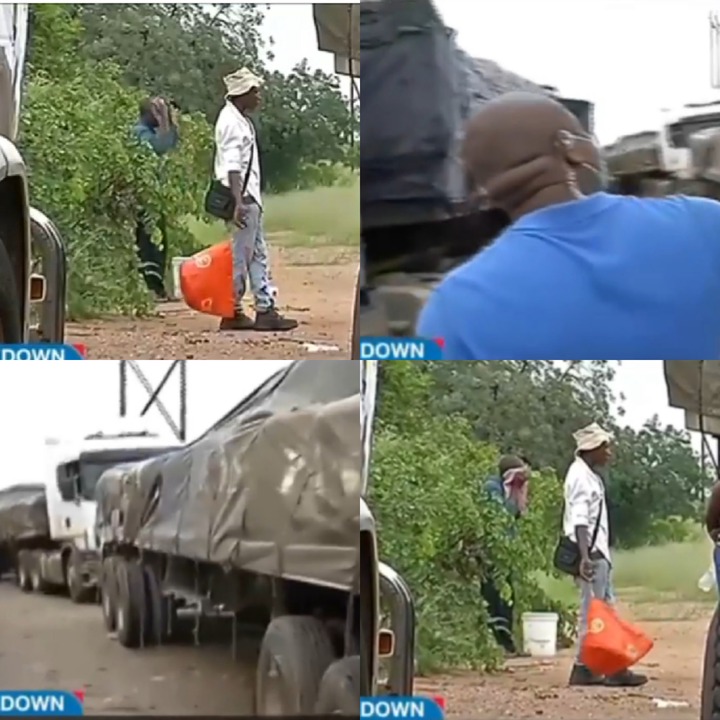 Video link: https://www.facebook.com/FlyingNewsliveUpdate/videos/869290623889510/
Flying News: "Twenty land border posts were reopened yesterday but there are fears that congestion at the Beitbridge border post could lead to a humanitarian crisis."
This video shows the condition at the boarder, how people are surviving and ensuring that they remain in front of the queue. The boarder is congested with drivers, over there you see some of them taking shower. This is how they basically take their shower because there's nowhere else to go, they sleep here, they wake up here and they do everything here.
 They can't move because if they move then they will not be able to join the queue, so it's really difficult to see old men taking a shower like that and it's not really on but anyway it is what it is. It's been like this for a years, this is not something new it's been happening for years. 
Queues are building up and authorities are trying by all means to make sure that there is a reduction in the number of vehicles. The queue stretches from Musina which is 12 km to the Bay Bridge.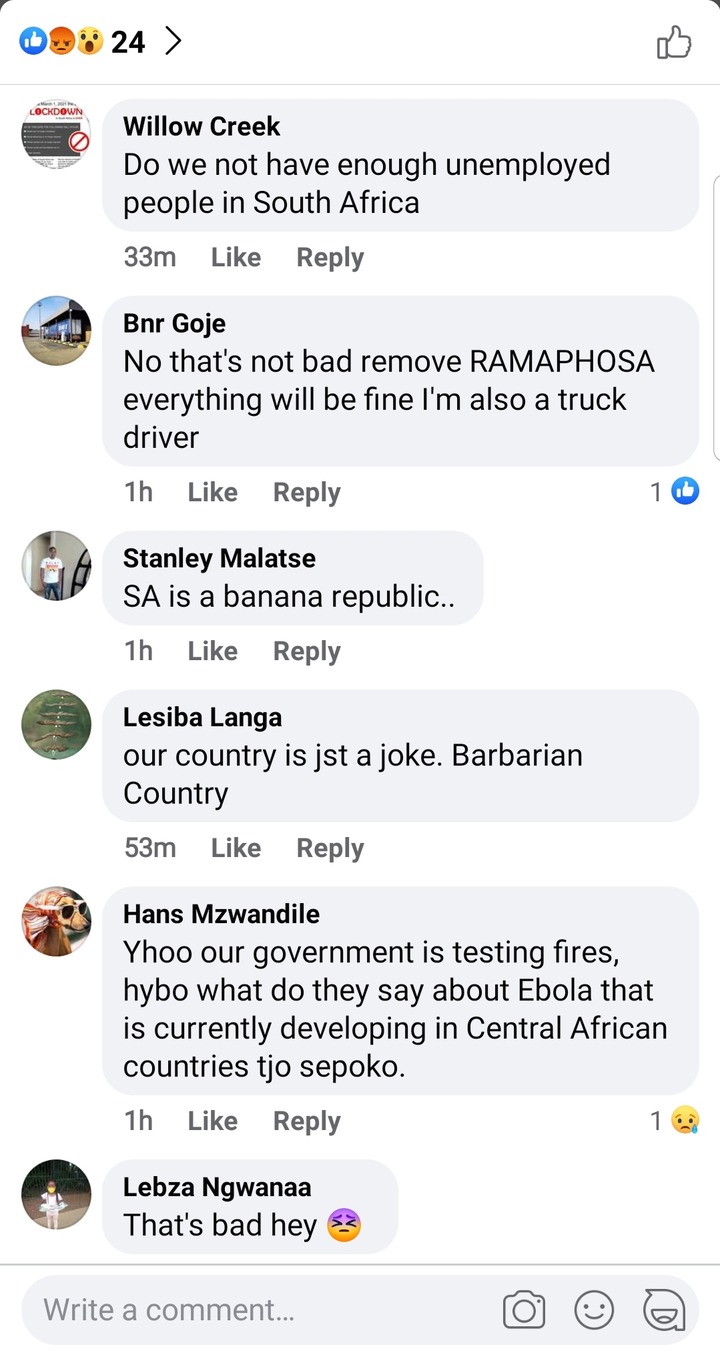 Source: Facebook Flying News Live Update ZA 365/24/7
Content created and supplied by: AndileAnele (via Opera News )