In case you have been wondering what will happen to your licences, if you didn't get a chance to renew.
Many drivers for a challenge to renew their licences due to lockdowns or covid19 regulations.
Some was due to income loss, some just took advantage of the situation, but in most cases, the regulations did not leave many with an option.
Here is the mecry given to drivers with expired licences on from the dates or time indicated on the report below: https://m.facebook.com/story.php?story_fbid=267124875121979&id=116606626840472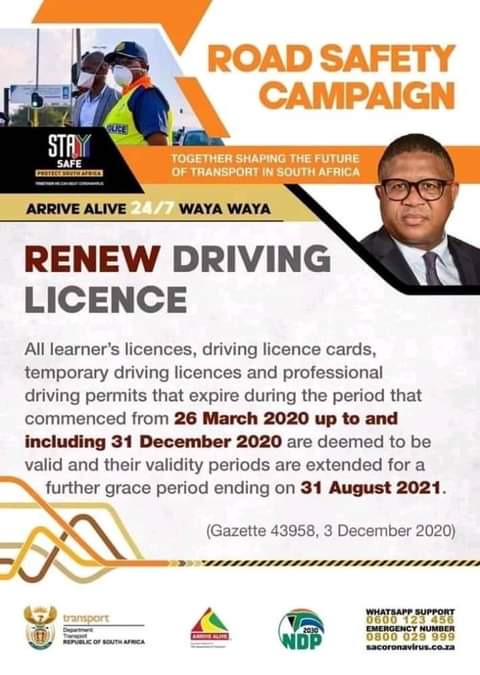 Statement issued by department of transport says all Learner's licences, driving licence cards, temporary driving licences and professional driving permits that expire during the period that commence from 26 March 2020 up to and including 31 December 2020 are deemed to be valid and their validity periods are extended for a further grace period ending 31 August 2021.https://www.facebook.com/116606626840472/posts/267124875121979/
Thank you, please share your thoughts on the platform below
Content created and supplied by: Favour0316 (via Opera News )