My name is John, and I am a taxi driver. I have been driving for the past 10 years and I have driven throughout Johannesburg and have made it my life to drive. I am passionate to make my passengers reach their destinations in time and that fulfil my happiness. Furthermore, I have a loving family which I need to work for and provide for all their needs.
One day I met a lovely lady and I had to drive her to the Airport, which I did. We arrived 30 minutes before her flight leaves, and she left my car in a hurry. I drove back, I looked at the rear mirror and I saw a blue handbag in the back seat. Immediately I remembered the lady from the airport, I took a turn and headed back to the airport. As I arrived she was already in the terminals and I gave her the bag.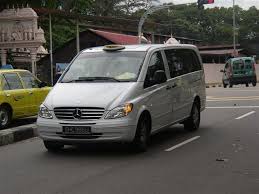 She was overjoyed to see her bag because all her important documents were inside it. She thanked for being honest and on the spot she offered me a job. Furthermore, she is a CEO of a logistics company, and she hired me as her personal driver. I am now earning a stable income and I can provide my family with everything they need. It's all thanks to the mystery lady.
Give us your thoughts in the comment section below. Follow us for more. Also like and share this page.
Content created and supplied by: INFO-NEWS (via Opera News )