The animal kingdom is comprised of different types of breed, others are tough and become predators, others just tough and others harmless animals...
The buffalo is one of the tough animal with the abilities to fight using it's horns if provoked, horns particucarly on animals animals have different purposes including, for defending itself, and serves and radiator for the animal by the blood vessels in them.
The buffalo showed tourists just how powerful and provoked it can be at a game reserve, in the video on social, tourist as usual were at a game reserve enjoying the view of the buffalo which was very close, inside a white SUV car, however the buffalo got irritated and provoked and ran toward the car and thrashed violently on the car's side with it's horns and had the car tyre slightly in the air.
The were two buffalo the other was about to joined in but the car quickly drove out and the buffalos ran into the bush.
See the pictures...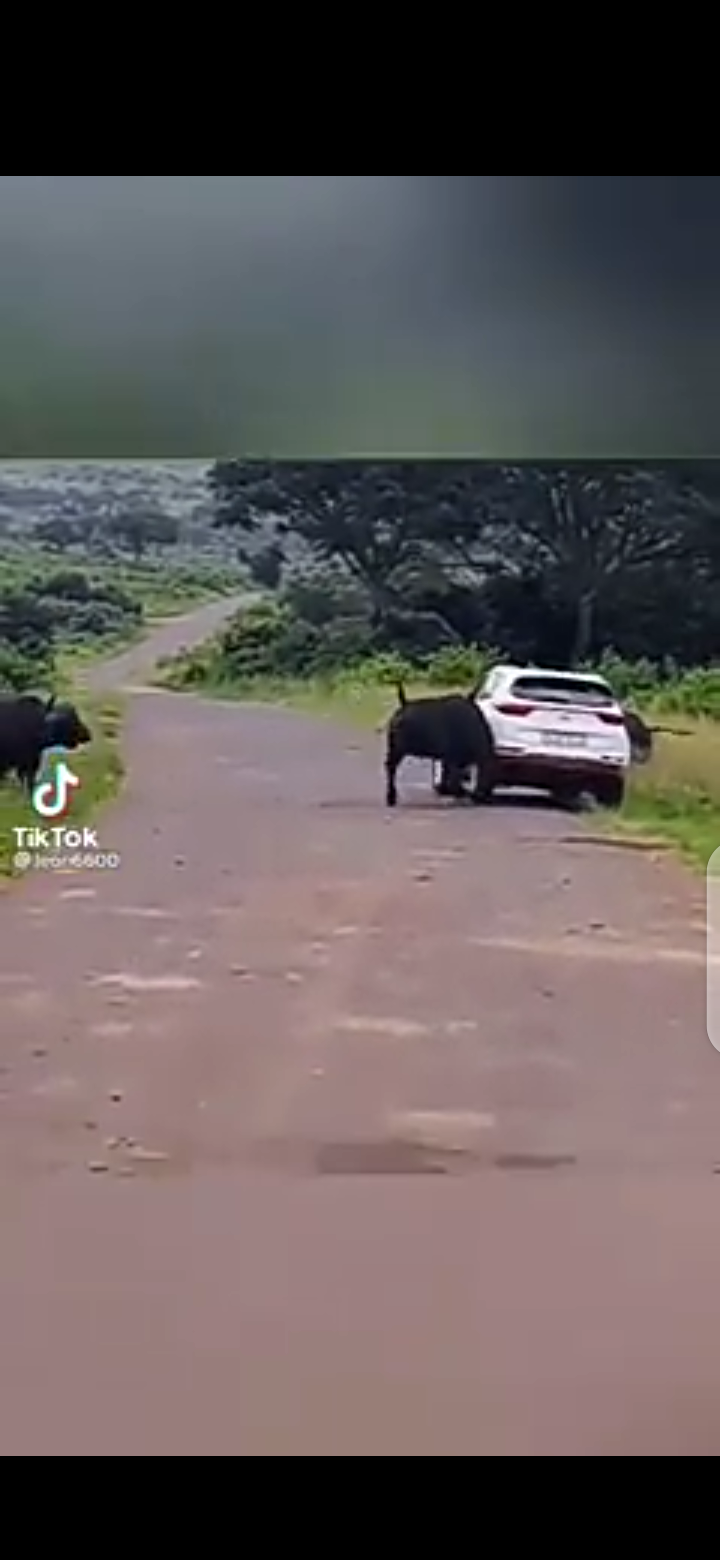 Screenshot.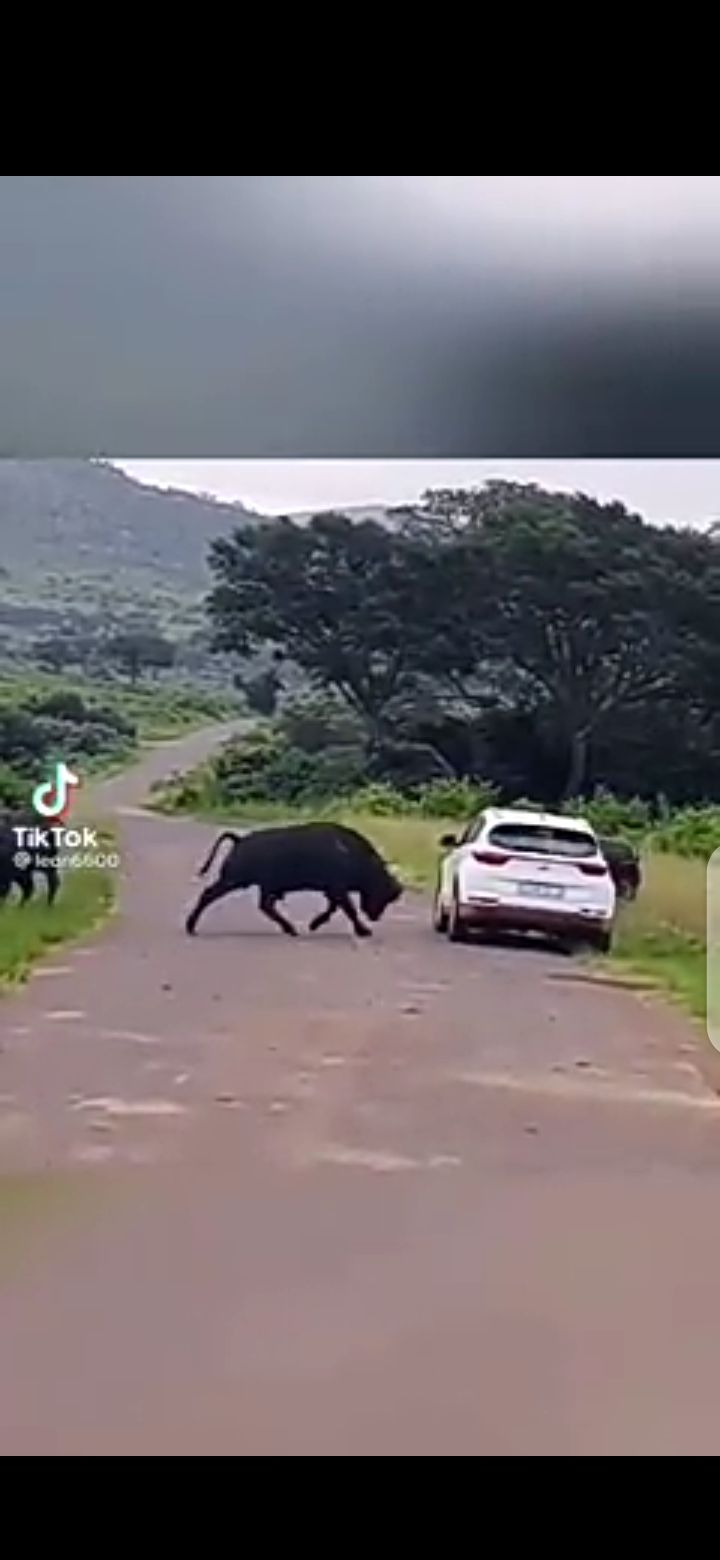 Screenshot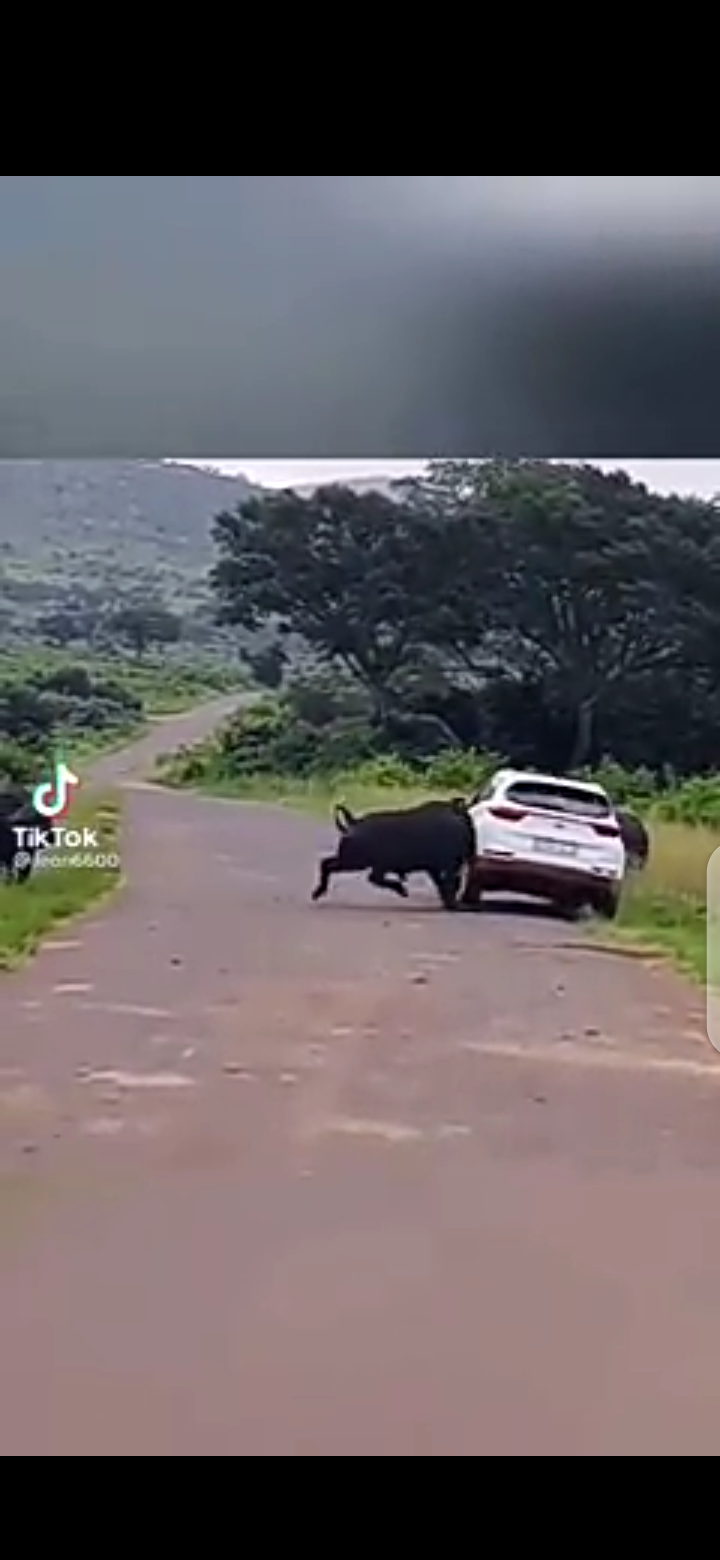 Screenshot.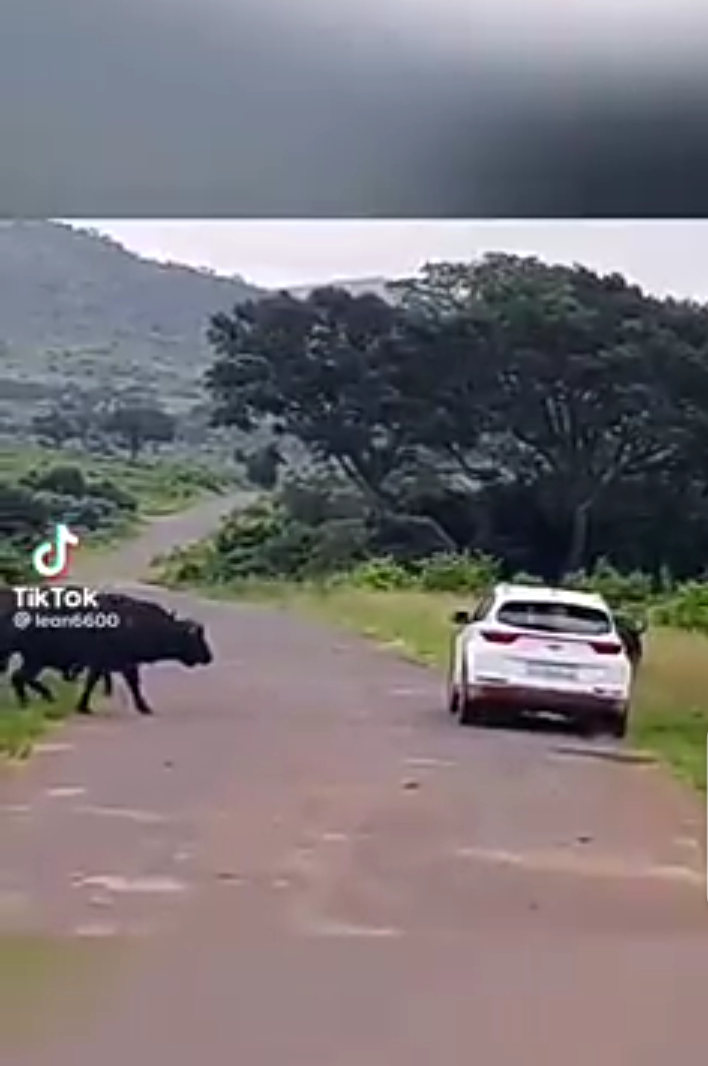 Screenshot.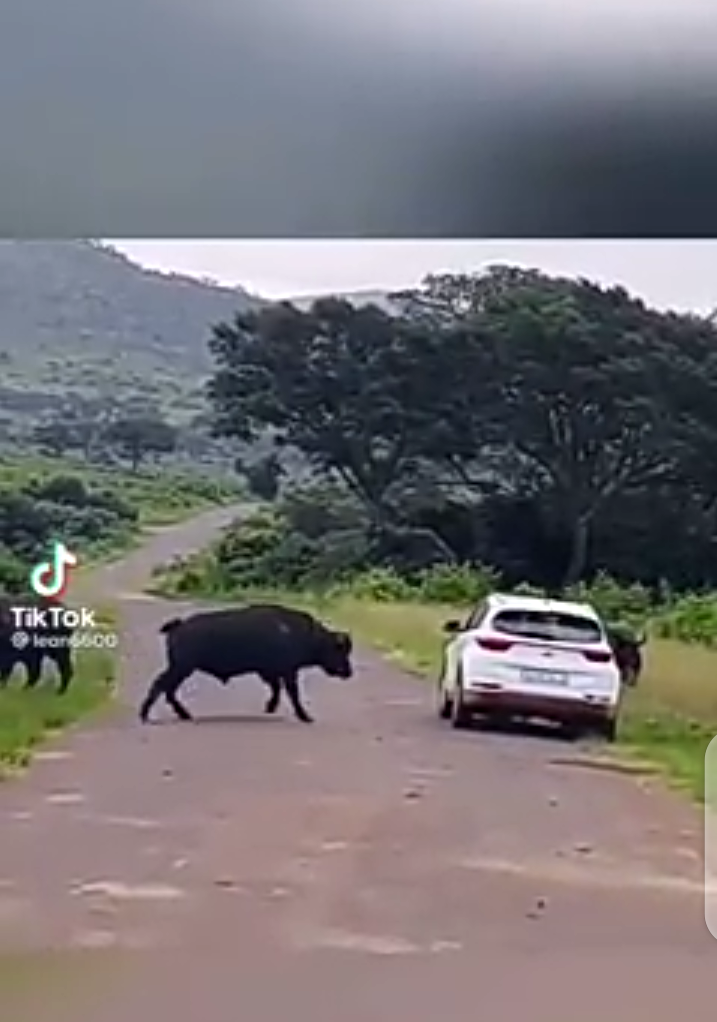 Screenshot.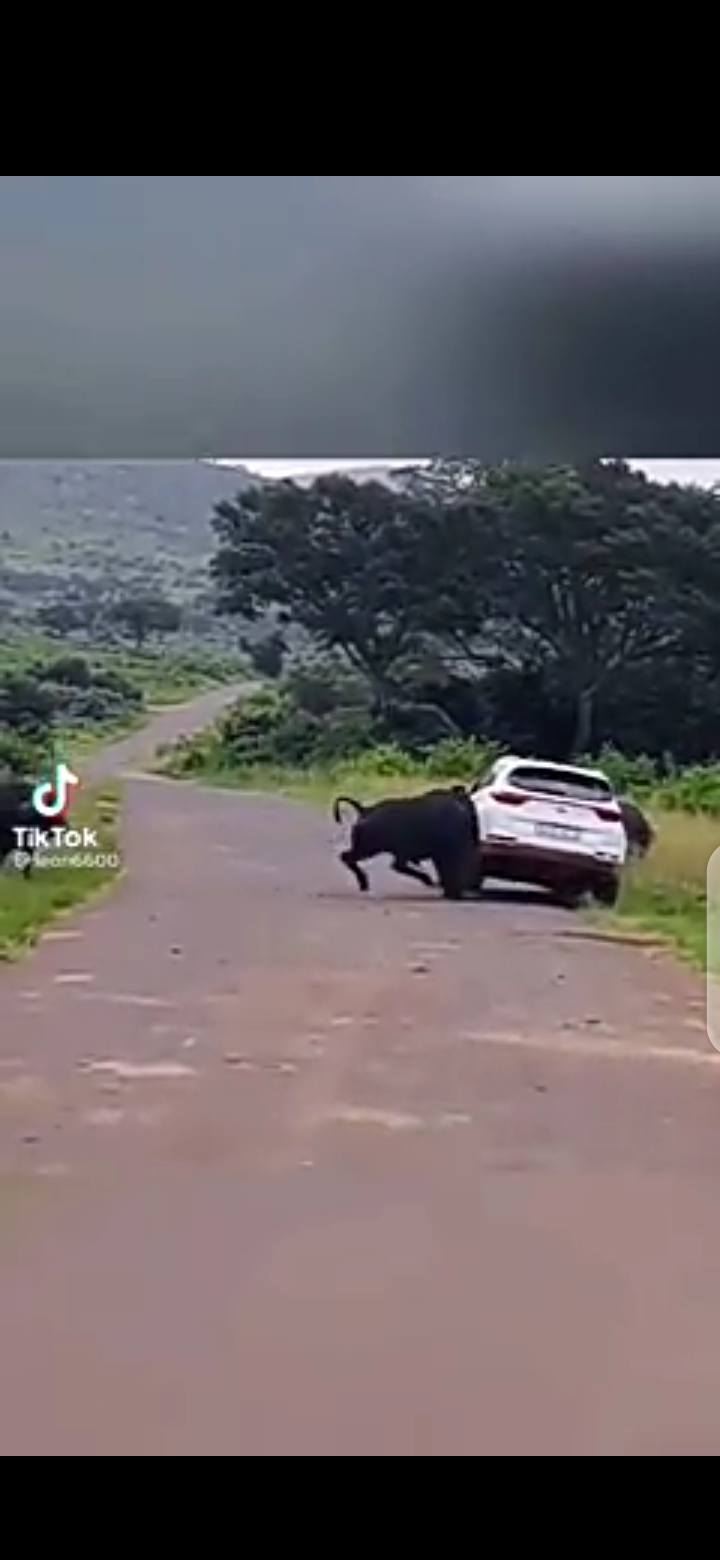 Screenshot.
The great news is that, surely there was just a damage to the car but not to people inside the car.
https://www.facebook.com/195785787579921/posts/1025450741280084/?app=fbl
Thank you for reading.,
Content created and supplied by: Technon (via Opera News )